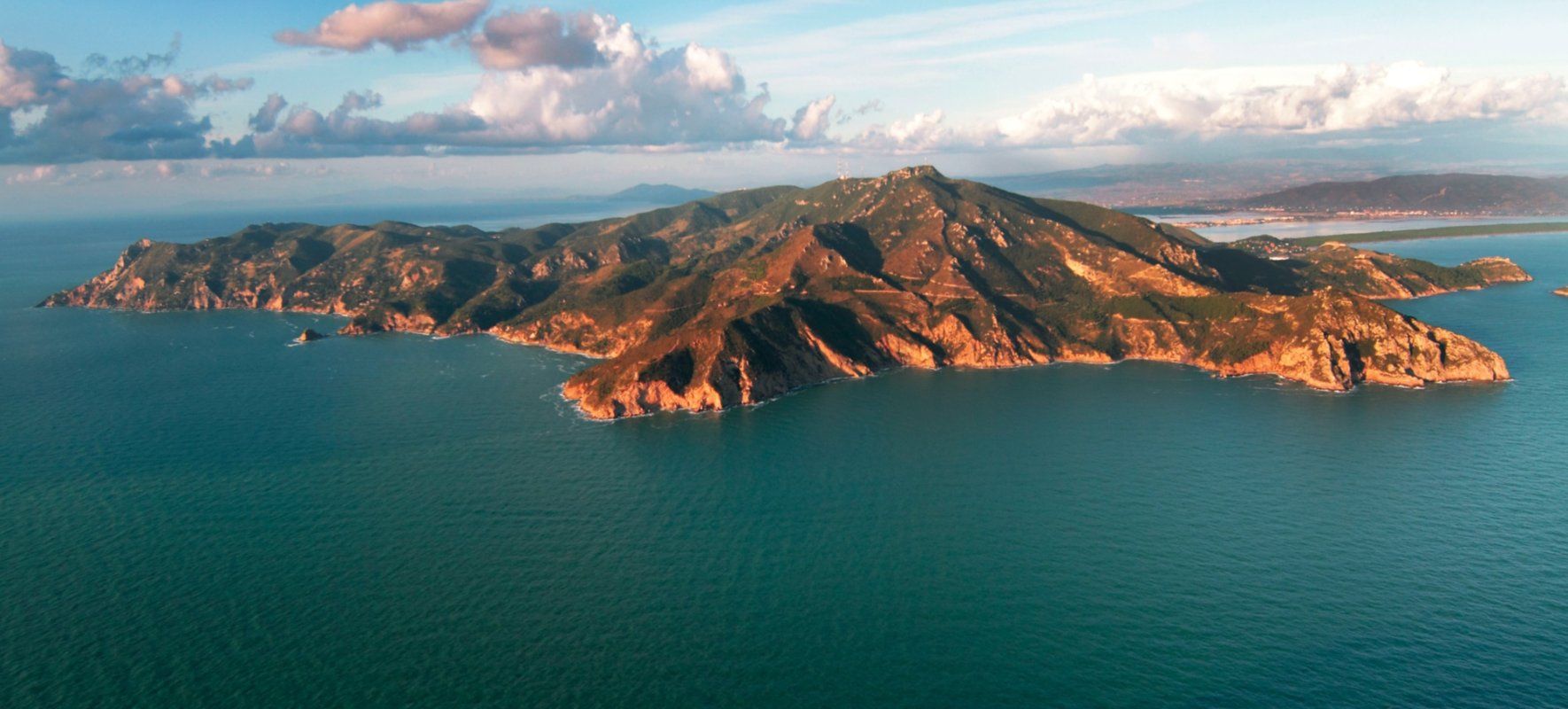 A promontory overlooking the Tyrrhenian Sea stretches up to Giannutri and Giglio Islands. A peninsula only tied to Tuscany by two strips of land representing the richness and beauty of Orbetello Lagoon. Mount Argentario is a territory that combines the attractiveness of both mountain and seaside, putting together fascinating bays with clear water with large terraced vineyards.
Punta Telegrafo is the highest peak of the mountain (635 meters) and it's characterized by high and rocky cliffs, furthermore it is covered with a prosperous Mediterranean scrub, with grapevines and olive trees.
The main villages are Porto Santo Stefano and Porto Ercole.
Porto Stefano extends from the slopes of the promontory up to the bay on the northern side of the coast. It is the ideal destination for seaside lovers. All around the village you can admire beautiful villas and ancient towers along the coast of the gulf.
Its two ports, Porto Nuovo and Porto Vecchio (respectively New and Old Ports), gave to the village the possibility to increase its economical and touristic activities, based on navigation to and from the nearby islands.
Every August 15, there's the Palio Marinaro to commemorate the sailor's traditions and a procession with old Spanish costumes.
On the other side of Mount Argentario, you can find Porto Ercole, a suggestive maritime village built on a bay protected by a little hill. Its ancient origins start from the Etruscans and Phoenicians and its name come from the Romans who used to call it Portus Herculis to honour the mithological Hercules.
The Spanish people fortified it by building the Forte Stella and Forte Filippo, two imposing strongholds that control the surrounding landscape, so charming.
Along the little harbour you can see shops, restaurants and clubs very in, frequented mostly in summer. Not far from there you can visit
Cala Galera
, an evocative natural cove where the new port has been built.
Destinations in Argentario