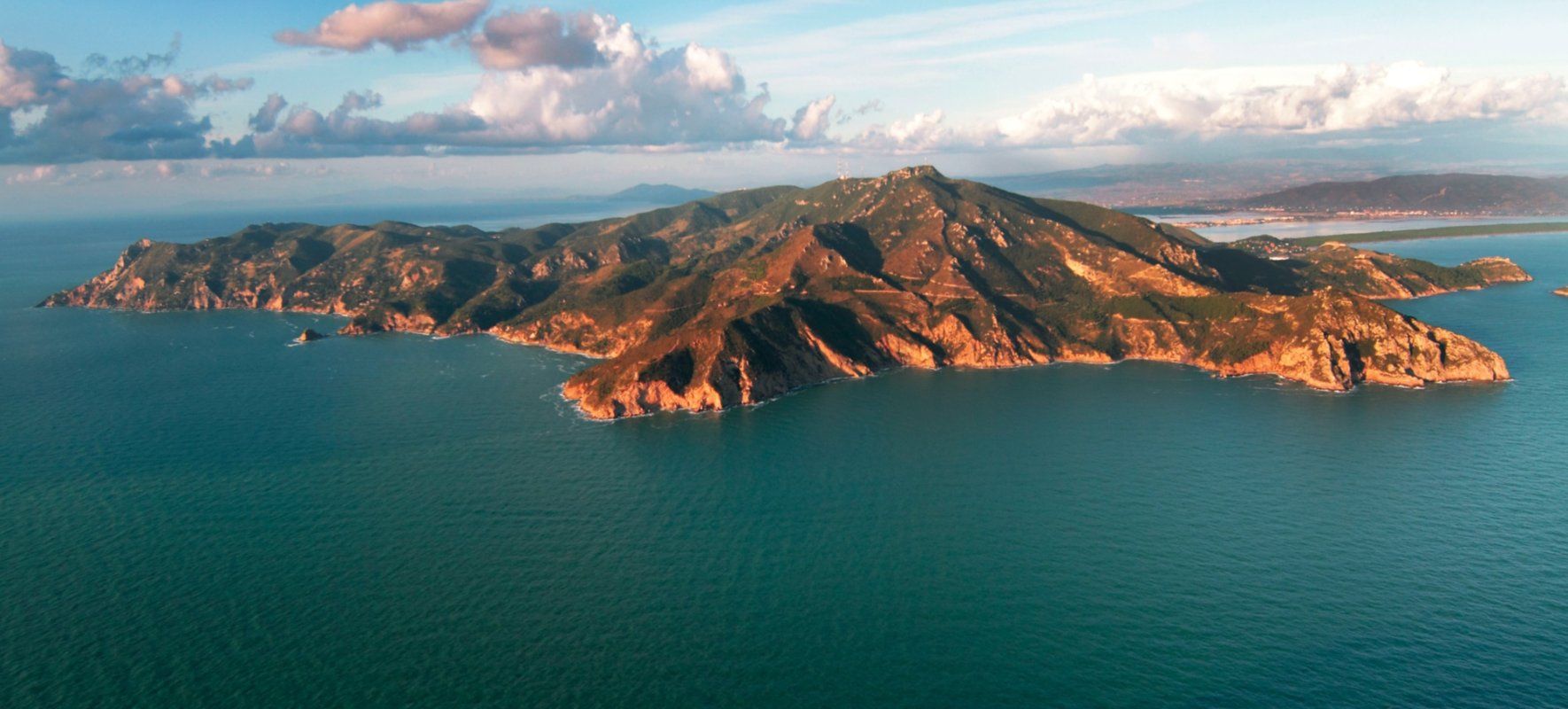 Tall, rocky cliffs with little beaches and coves, fine sandy tombolos, nature at its most wild and untouched, a beautiful lagoon and the sea lapped by waters of the Tuscan Archipelago: this is the Argentario, a refined tourist destination brimming with charm thanks to its famous seaside towns of Porto Santo Stefano, Porto Ercole and Orbetello, as well as nearby Capalbio, barely on the other side of the headland's slopes but nevertheless linked to the Silver Coast due to its proximity and similarities. The mountain that looks out over the Tyrrhenian Sea, extending out towards the islands of Giannutri and Giglio is a sort of island in itself, merging the magic of the mountain with the wonders of the sea, alternating clearwater coves with large vine-covered terraces.
Monte Argentario gives the name to the area, which reaches its peak at Punta Telegrafo (635 meters above sea level), covered in thick Mediterranean shrub, olive groves and vineyards. The largest town in the area is Porto Santo Stefano, which slopes down into a picturesque bay along the northern coast. Charming villas and old sighting towers are dotted around the town, while the steep, ravine-rich coastline is interspersed with green woodland. Due to the Porto Nuovo and Porto Vecchio moorings, the town is alive with business and tourism, whose main activities are pleasure boating and ferries to the islands of Giglio and Giannutri. To remember local seafaring traditions and a fishing boat that escaped a Saracen attack, the Palio marinaro takes place here every summer on August 15; a spectacular parade in Spanish costumes begins the much-awaited event.
Porto Ercole stands on the opposite side of the headland, a picturesque town set in a bay sheltered by a small promontory. Its centuries-old origins date back to Etruscan or Phoenician times, while its name derives from the Romans who named it after the legendary hero, Portus Herculius. It was the Spanish who fortified the town, building Forte Stella and Forte Filippo, whose bulks make the scenery even more magical. Boutiques, fashion stores and bars line the small port on summer nights. Cala Galera is close by, a striking natural inlet that's home to a new harbor.
When we think of the Argentario our minds also turn to the Orbetello Lagoon, the tombolos of Feniglia and Giannella, sand dunes and more inland areas rich in history, such as the walled town of Capalbio, and nature, like Burano Lake. A WWF Oasis and state-owned nature reserve since 1980, Burano Lake is a mesmerizing sight, separated from the sea by untouched Mediterranean shrub, dense with local bushes and juniper.
Don't miss the coast by Capalbio, which stretches from the Orbetello municipality to the Tuscan border with Lazio, one enticing sandy beach after another.
Destinations in Argentario