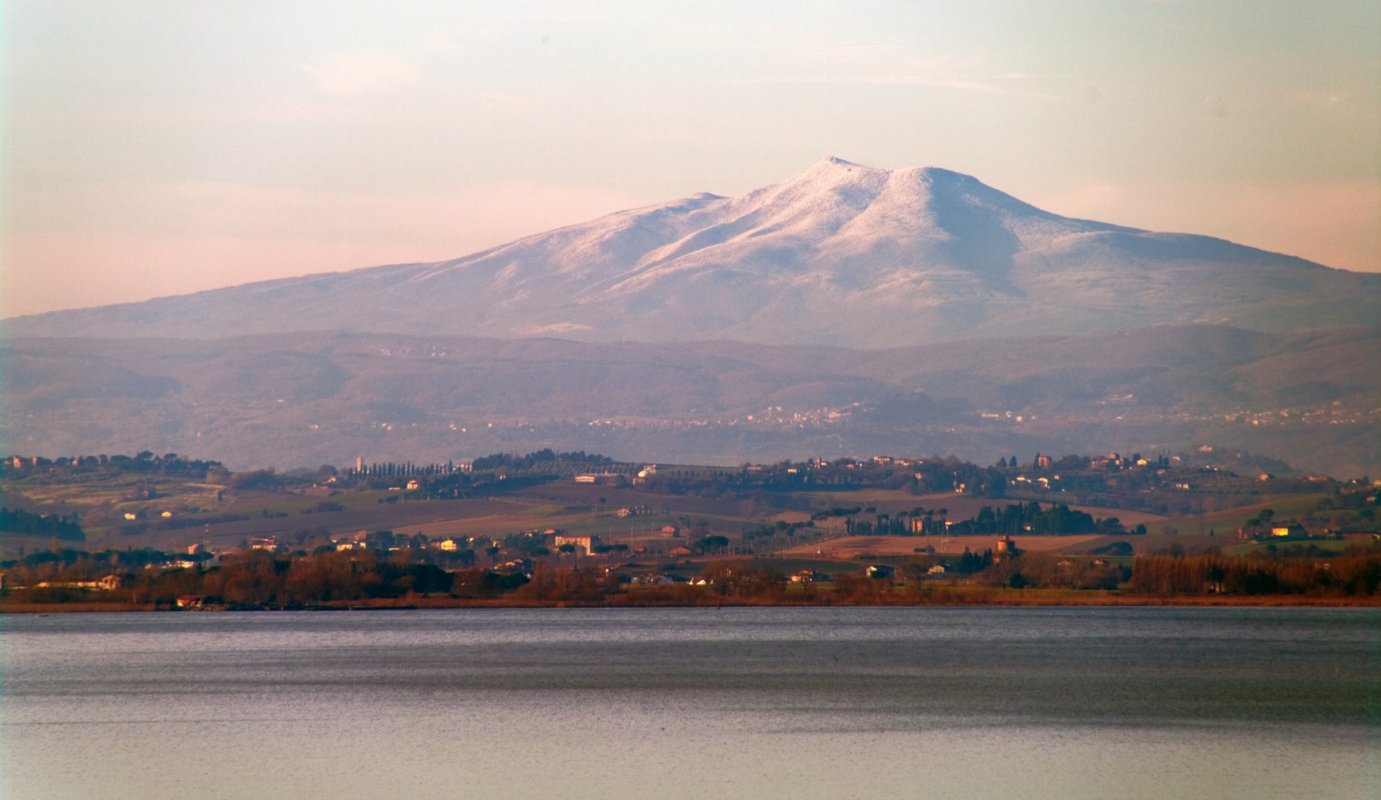 A complicated and hybrid land nestled between the Val d'Orcia and the Maremma, Amiata is a hub of life and culture that, given its ancient nature rooted firmly in natural forces, can only be told through the elements.
Amiata is a fertile land, which has fed its dedicated farmers for centuries, rewarding them generously with riches like mushrooms and chestnuts. Art and culture worthy of admiration have been sparked by this growth and development. The cultures of Siena and the Maremma meet here among the oak and chestnut forests of the six nature reserves in what priest and peace activist Ernesto Balducci, a native of Santa Fiora, called an "inland island".

Water is the main element defining the personality of this region. In the Amiata the liquid flows three ways: there's the water gushing from the sources, the water frozen as snow and the hot water springs. The water spouting magnificently forth from the rock in Santa Fiora or Vivo d'Orcia spreads into the woods and flows into sinuous streams. Snow falls freely in the winter to the joy of skiers, while in Bagno Vignoni, Bagni San Filippo and Saturnia hot springs burst from the bowels of the volcano, resurfacing to offer wellness to people who come from afar to experience their benefits.
Fire is another distinguishing element of these mountains; it purifies, destroys and recreates making the soil fertile. Everywhere you look around Amiata you see fire. In the summer, when farmers burn leftover timber on June 24, John the Baptist saint's day; in the winter, to bring good luck for the next harvest. The touches and bonfires at Christmastime are folk traditions of an ancestral culture that shows no fear of its roots.
Air: the cool air of the mountains, as magnificent viewing platform as a hot air balloon to survey the vast, verdant expanses with vistas as far as the Apennines and Lake Bolsena.
Destinations in Monte Amiata