Livorno, city of flavours: a food tour from cacciucco to ponce
Explore the city's food scene
A city with a wealth of flavours, a visit to Livorno is a must for foodies, offering dishes that you won't find anywhere else. The king of Livorno cuisine is the cacciucco - a rich seafood stew which stands out from similar recipes which can be found in any number of coastal restaurants. The preparation is complex, and through this process the various flavours of the dish - the fish and mollusks, tomatoes, and garlicky toasted bread - meld together to create a food experience that captures the history of Livorno in a single dish. But there's much more to the Livorno cuisine than just the cacciucco. One of these is Triglie alla Livornese - a tasty dish of red mullet and tomato which impresses even the most difficult palates.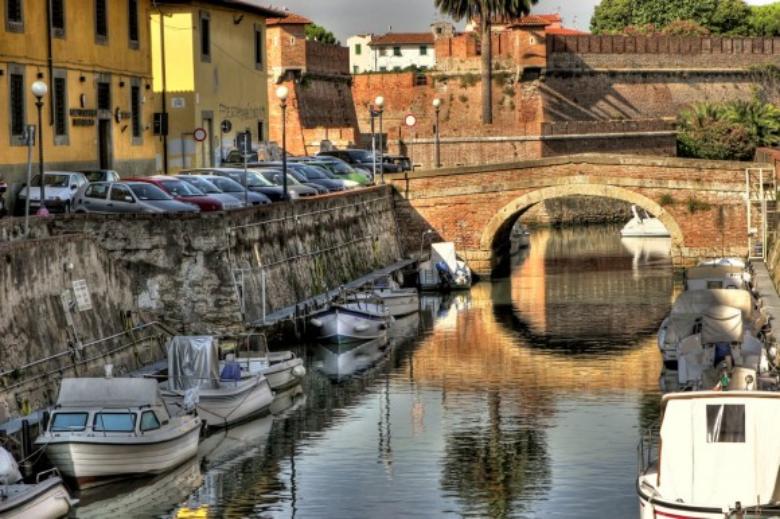 Your visit to the city should begin with an early morning trip to the Central Market. The beautiful architecture, designed by Badaloni, is often masked behind the happy chaos of the vendors and buyers who fill the market. Here, in addition to the vast range of fish, meat, spices, fruit, vegetables, bread and other local products, you find numerous Jewish products which are testimony to Livorno's large Jewish population, who, like other religions, have settled in the city without ever having reduced to a ghetto.
Follow the inviting smell of the morning frati - sweet fritters, which are made to perfection here, earning them the nickname "mouthfuls of air."
From the Central Market, continue on foot towards the historical Venezia neighbourhood, which earns its name from the system of navigable canals (which can also be explored by a tourist boat) created by the Medici. Take one of the boat tours for tourists past the colourful Fruit and Vegetable Market and then the various places of worship of the many religions which have been welcomed to Livorno.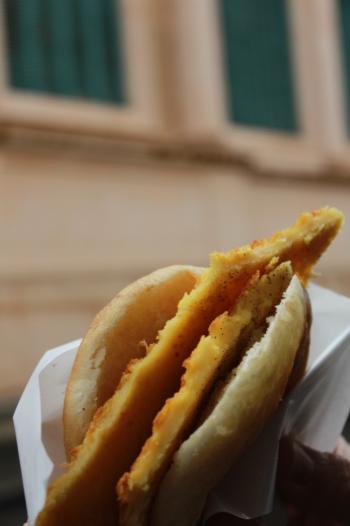 Livorno is primarily a seaside city, so we recommend that you take a stroll along the seafront, taking a moment to relax at the historic Mascagni terrace. Have a snack at one of the many spots along the waterfront – taste some seafood or try one of the local "5 e 5," a delicious focaccia sandwich filled with a savoury chickpea crepe. Or sit down for a more serious meal at one of the seaside restaurants. After an afternoon at the Fattori Museum or the Montenero Sanctuary, enjoy a rich dinner of local specialities. The possibilities are endless and the quality is high.
After dinner, the array of bars in the Venezia neighbourhood and along the seafront (the preferred destination during the summer months) offers the perfect place to finish your day with an unforgettable ponce alla livornese - a beverage made with coffee, rum and Sassolino (an anice flavoured liqueur.)
If you're looking for somewhere cool, take a horse ride or go hiking near Livorno, in the Livorno Hills Park, in and around Collesalvetti, where you can stay in some wonderful farm accommodation in the countryside and taste some great local food.
You might also be interested in