7 of the best foods to eat in the streets of Tuscany
Street food in Tuscany
Street food is one of the fast-tracks at your disposal – one of the most satisfying and rewarding, in my opinion – to get into the habits of a place you want to discover. If you want to understand a city, eat like the locals.
Try the lampredotto in Florence or the torta di ceci in Livorno, or the ubiquitous schiacciata and gelato, and enjoy the best street food of Tuscany.
If curiosity and a mouth-watering smell brought you in Florence, queueing for a lampredotto behind workers with paint on their trousers, clerks with loosened ties, brave tourists with worn-out guides in their hands and young people with a huge appetite for life and food, be ready to make decisions. Do you want the bread to be soaked with broth? hot sauce? green sauce? just salt and pepper? You can have your personal defining sense of self in an ordinary day in Florence.
Lampredotto, the fourth stomach of the cow, was so typical of Florence that until a few years ago the trippai and lampredottai stands used to be located just in the centre of Florence, not even outside the city walls. Now they are slowly spreading, reaching the suburbs and the nearby towns and cities like Prato, but it is almost impossible to find lampredotto outside the Florence area, and this gives to the lampredotto a special flavour. You know you are eating the real food of Florence.
Where to eat it in Florence?
Nerbone is located just inside the food market of San Lorenzo, it has on one side a long old-fashioned marble counter with busy people working behind it among pots of simmering broth and crackling pieces of porchetta. Order your food and take it on the other side, if you can find a spot, where you can enjoy your food in a space equipped with chairs and tables, where wroth-iron, marble and white tiles set the perfect mood for your lunch.
Then you should not skip the chance to visit the trippaio del porcellino, Orazio, who owns a stand in Piazza del Mercato Nuovo, best known as Porcellino, a few steps from Ponte Vecchio.
Torta di ceci (or cecina)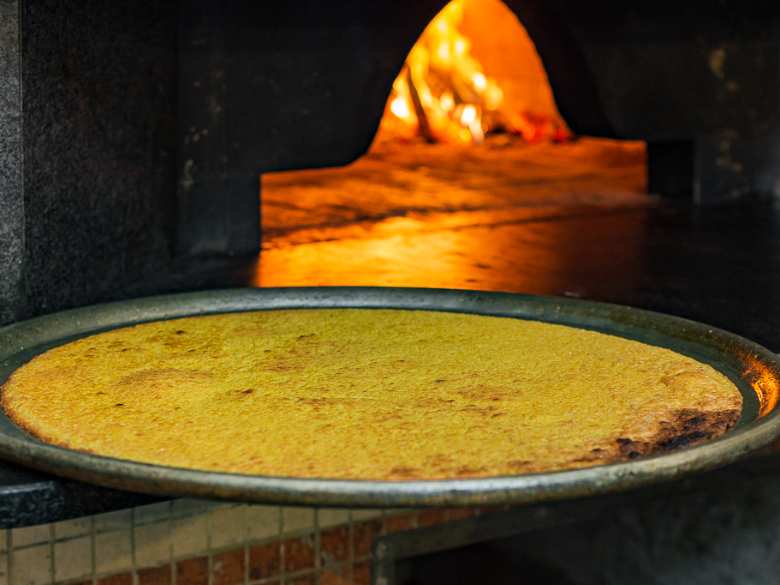 It is known as torta di ceci, or simply torta in Livorno and cecina in Pisa. It is actually a cake made of chickpea flour, tasty and simple. If you want to do like real people from Livorno, you should order your torta with a glass of spuma bionda, an aromatic fizzy old-fashioned drink that is still very popular in Livorno. Eat the torta with a good sprinkling of black pepper.
You can also order the cake to take away, and then you have to ask for cinque e cinque, the old way to refer to 5 lire of torta and 5 lire of bread: you'll have the chickpea cake sandwiched into a round soft focaccia or a crispy baguette. When I order cinque e cinque I cannot stop myself from asking also grilled eggplants to go with, they are usually garlicky, soft and tasty.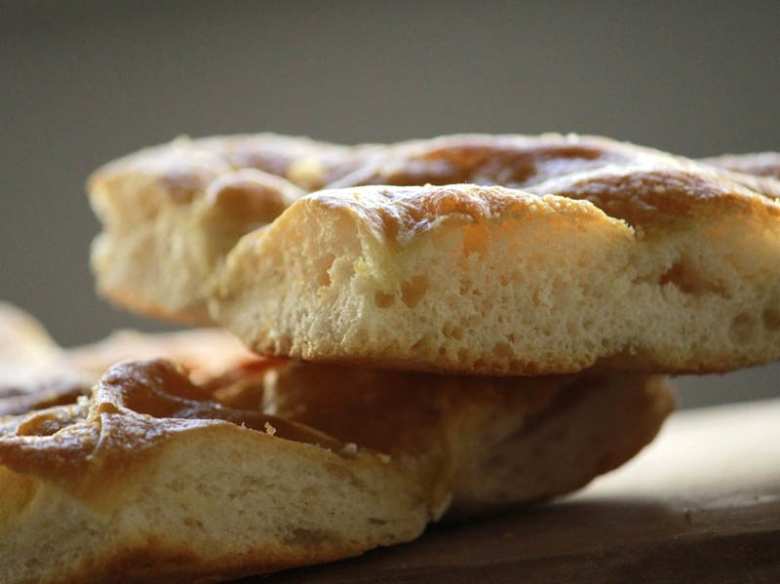 In Tuscany, a warm schiacciata with olive oil is something we worship. There are those who want it soft with just a drizzle of olive oil, those who prefer it crisp and thin, those who would gladly drench it in good extra virgin olive oil, those who only bake it on stone and those who do not survive without it, as a bite of schiacciata is like traveling back in time, when it was a school snack.
In local forni, bakeries, you can find the plain schiacciata, or a schiacciata with olives, tomatoes or onions. Sometimes it is stuffed with cheese and ham, too.
In Siena, it is known as ciaccino.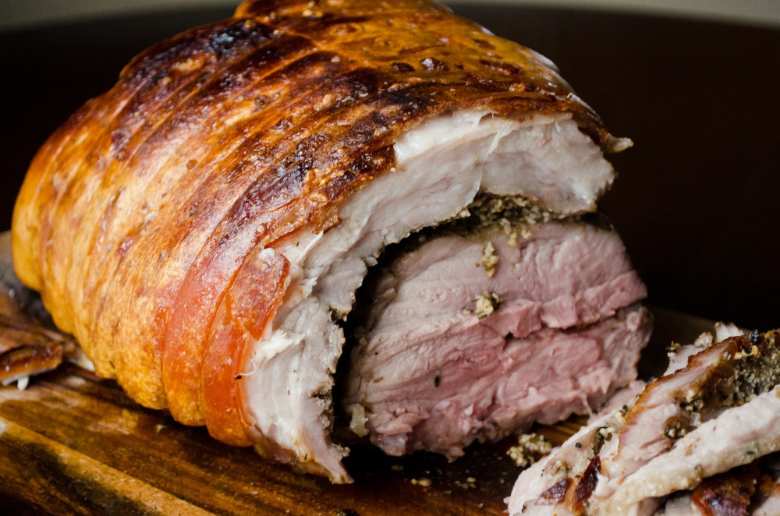 At the market, you usually find small stalls showing off an enormous porchetta, a roast pork spiced with salt, black pepper, garlic and herbs, sliced in front of you with pride. You can ask for a panino con la porchetta, a soft bread bun with sliced porchetta. They will add also some crackling skin, always the best part.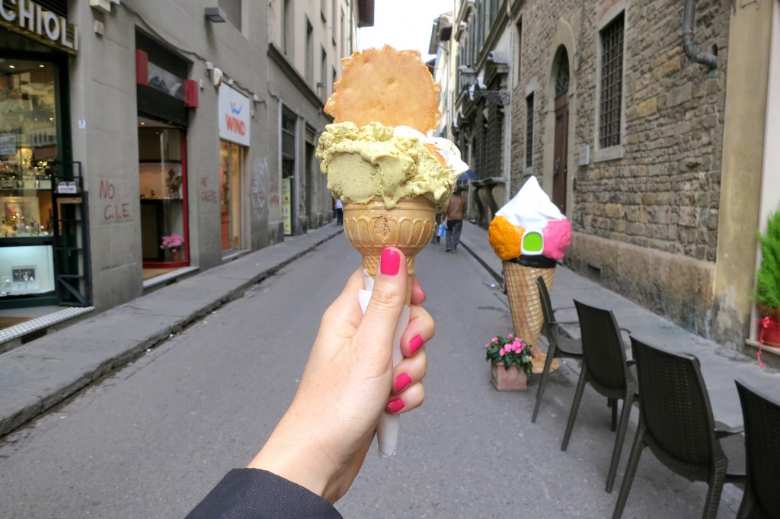 It is always time for a gelato: after lunch, for merenda as an afternoon snack or even at night, during a stroll through town.
There are a few rules to recognize a good gelateria: ingredients must be in season (no strawberry gelato in September, for example), colours must be natural (avoid that blue gelato and that bright green pistachio, it looks radioactive!), and the gelato must be kept in refrigerated, sometimes even covered, containers. Do not trust a gelato that has been piled high!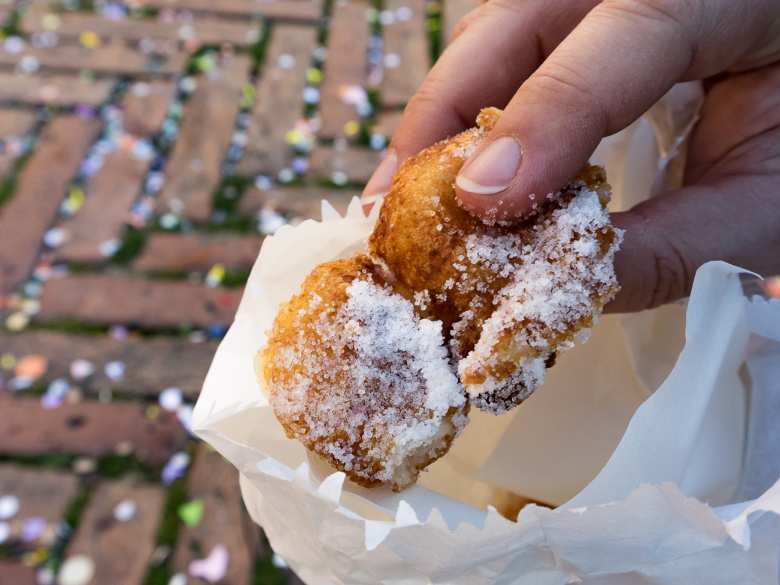 This is a local street food, related to Siena. From the beginning of Carnival to the 19th of March, St. Joseph, there's a mixed smell of fried food and sugar in the thin winter air. This festive smell is due to the rice fritters stall, a wooden and mountain-like structure, which appears in the scenery of the Piazza del Campo for a month or so, selling deliciously light and sugary frittelle di riso.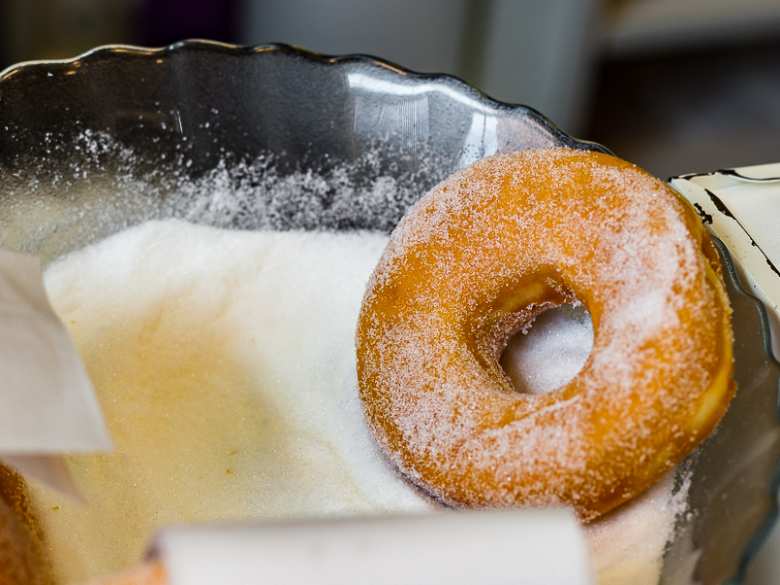 In
Livorno
there's another delicious street food: frati.
The Antica Friggitoria is located in the heart of Livorno in Piazza Cavallotti, not far from the historic central food market. The specialty here are called frati: soft, sugar-coated donuts that vanish in a few bites, leaving behind sugar-covered lips and an immediate yearning for another. They are known as frati, friars, as they resemble a monk's tonsure!
You might also be interested in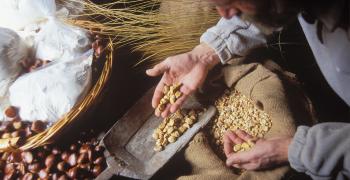 Learn more
Food and Wine
Olive oil, wine, truffle and other culinary delights make up the excellence of Tuscan gastronomy.
continue...