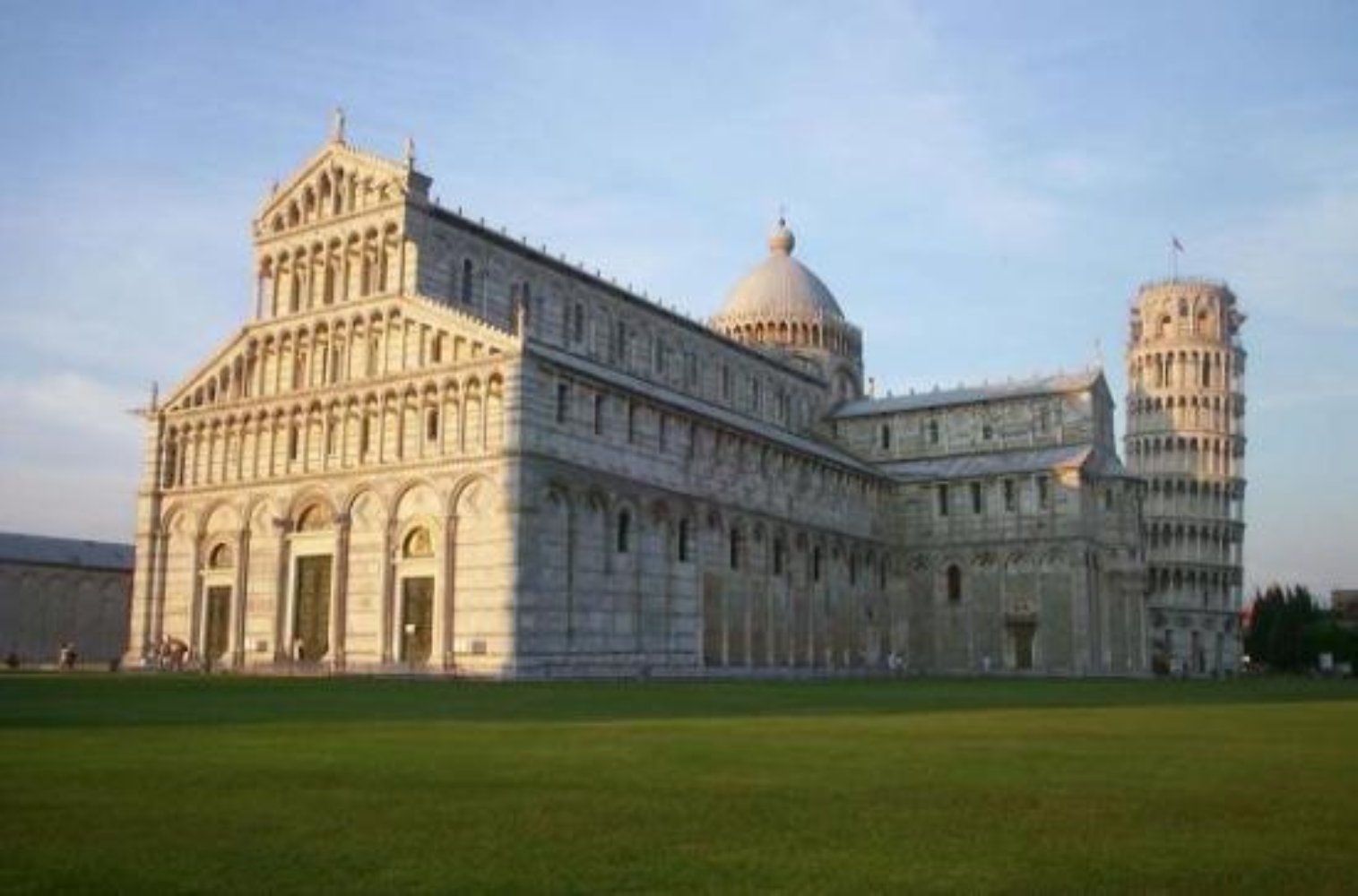 A weekend to discover Pisa
Don't miss the treasures of the Maritime Republic
For those who have little time to see all the sights in Pisa, this is the
perfect itinerary
for you! Three days to explore the best-kept secrets of the
Maritime Republic
and discover everything that makes this city so special.
Day 1
- You can't visit Pisa without going to
Piazza dei Miracoli,
where the imposing and world famous
Leaning Tower
stands in the middle of large extension of green grass and next to other stunning architectural jewels. Start at the Cathedral of Pisa, with its marble facade adorned by columns and statues; then visit the Baptistery, another jewel, both indoors and out.
Now, the most anticipated moment: walk to the top of the Leaning Tower! Finish off you visit with a trip to the Monumental Cemetery, inside which you can visit a collection of ancient Roman sarcophaguses and frescoes of the Master of the Triumph of Death. Conclude with a show at the
Verdi theatre
; check shows at
www.teatrodipisa.pi.it
.
Day 2
- Begin your day with a visit to the
Sinopite Museum,
where you can admire the designs prepared by numerous artists form the 1300s and 1400s that worked for years on the walls of the Cemetery. In the afternoon, go to the
National Museum of San Matteo
to admire the ceramics, paintings and sculptures that best characterize the tradition of Pisa art. Then, take an evening walk along the Arno, under the stars, and admire the beauty of the small
Santa Maria della Spina church. Day 3
- Go on a lesser-known itinerary of the Pisa's three Basilicas:
San Zeno, Santa Caterina and San Francesco.
Then visit the
Fortezza Vecchia,
from the top of which is a great view of the cityscape and the further off San Rossore-Migliarino Park. Go to
Palazzo Gambacorti
, which faces onto the river, and admire its beautiful Gothic facade.
You might also be interested in