Meat and fish
Pisano Cows
The Pisano cow, bred in the San Rossore Park for over five centuries, is the main ingredient in local dishes.
Visiting the San Rossore Park, which extends across the provinces of Pisa and Lucca, you may notice a breed of cow that has grazed on these grounds for over 500 years. This is the Pisano cow, or mucco pisano as they were once called. It is easily recognised by its beaver-coloured skin, characterised by a reddish strip on its back. Born out of a cross between the local Podolica, the Chianina and the Bruno Alpina, the Pisano prefers to be raised half-wild. Its meat, of notable quality, is guaranteed by strict regulations issued by park authorities, which are attentive to nutritional care and respective of breeding techniques. When cooked, the Pisano has a pronounced and peculiar taste and is particularly tender; the younger cows have a rich red meat. Typical dishes that use this meat include pisano cow with black pepper or francesina alla pisana, a delicious dish prepared with beef boiled the day before.
You might also be interested in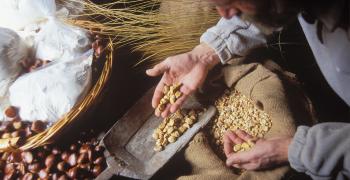 Learn more
Food and Wine
Olive oil, wine, truffle and other culinary delights make up the excellence of Tuscan gastronomy. ...
Continue...