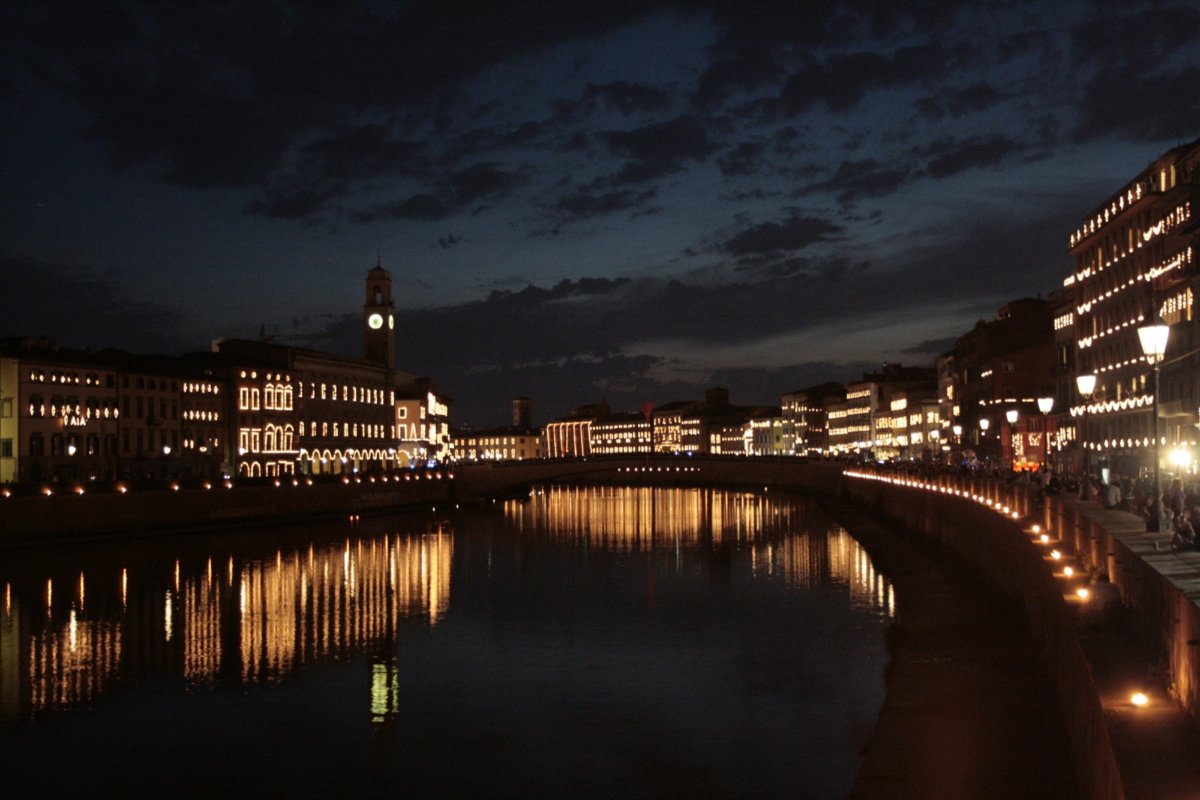 Ever year on the lungarni in Pisa, at dusk on June 16th, that magic of the Luminara of San Ranieri comes to life. The Pisani have traditionally celebrated the feast day of their patron saint on June 17th with this unique light display.
About 70,000 wax candles are carefully placed in transparent glasses and hung on wooden frames painted white (known as "linen" in local slang), which are shaped to highlight the contours of the palaces, bridges, churches and towers along the riverbanks.
The only exception to this event is the Leaning Tower, illuminated by oil lamps, which are also placed on the battlements of the city walls encircling Piazza dei Miracoli. Floating candles are also put into the Arno and swept away by the flow of the river.
The tradition of the Luminara dates to March 25th, 1688, when the urn containing the body of Ranieri degli Scaccieri, patron saint of the city and who died in 1161, was solemnly placed in the chapel in the Pisa Cathedral. The urn's relocation was an opportunity to host a memorable city festival, inspiring, according to tradition, the "illumination" that took place every three years; in the 1800s, the event was officially named Luminaria.
The idea of celebrating a festival by illuminating the city with oil lamps was not a spontaneous invention, but rather, it was already customary to do so during particularly solemn or festive events and was not necessarily tied to the cult of the patron saint, just like the procession of famous figures.
Pisa
Travel to the city of the leaning tower, a UNESCO heritage site
Pisa and its uniquely beautiful Piazza dei Miracoli, a UNESCO World Heritage site since 1987, have always been a fundamental stop on any holiday in Tuscany. Millions of people come here from every corner of the world every year to try, with the help of perspective, to keep the leaning tower standing. ...
Morekeyboard_backspace