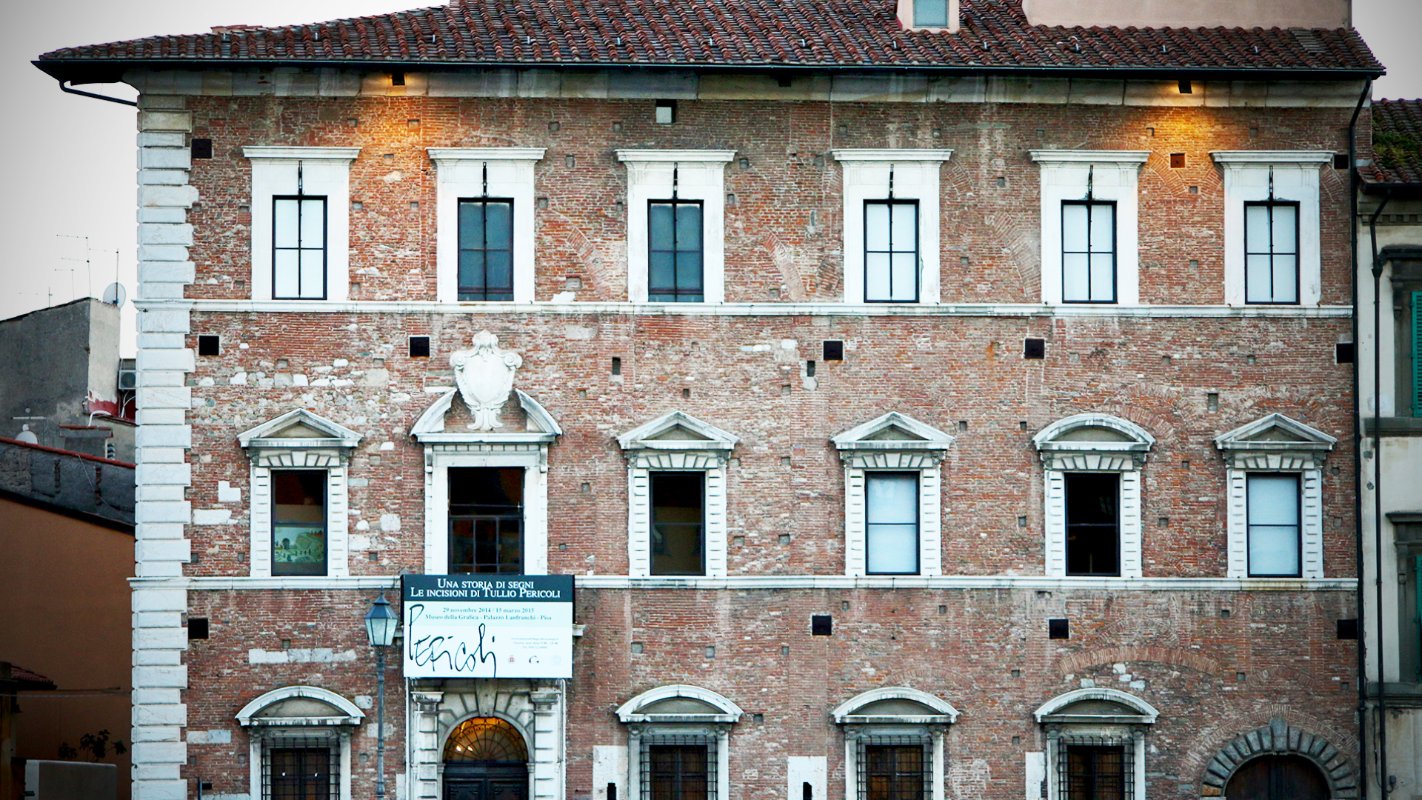 account_balanceMuseums
The Graphics Museum in Pisa
A collection of contemporary graphic works in a historic building on the Lungarno
The Graphics Museum of Pisa is in the rooms of Palazzo Lanfranchi located on the Lungarno Galilei. The venue itself is already an important example of medieval architecture, while the museum is a rich collection of contemporary graphics. The exhibition is divided into four parts, with some works having been donated by artists, art historians and enthusiasts from the Prints and Drawings Department of the University of Pisa.
A section preserves more than 8000 pieces including brochures, artistic and political posters, in addition to booklets, invitations and curricula. The donations from artists are gathered in another sector, which has been host to character works such as Emilio Greco, Bruno Munari, Arnaldo and Giò Pomodoro, Pablo Picasso, Emilio Vedova and Alberto Ziveri since 1958. Two large donations of 20th century drawings and engravings were made by the Timpanaro and Argan families, including around 1000 works by Primo Conti, Giorgio De Chirico, Lucio Fontana, Renato Guttuso and Ardengo Soffici, together with works by Giuseppe Capogrossi, Umberto Mastroianni, Luciano Minguzzi, Guido Strazza and Giuseppe Uncini.
In addition, a large number of engravings were donated to the museum by the Calcografia Nazionale di Roma.
Info: Museo della Grafica
Pisa
Experience the city of miracles, packed with maritime history and traditions
Pisa and its Piazza dei Miracoli have always been a fundamental stop on any trip to Tuscany. Despite the overwhelming presence of tourists from all over the world, who sometimes seem to have arrived here for the sole purpose of pretending to hold up the Leaning Tower – this sacred place still emits a timeless, evocative and powerful beauty. ...
Morekeyboard_backspace
You might also be interested in