Hamlets, districts and squares
Piazza delle Vettovaglie
Monumental buildings, restaurants and local markets
In the historic center of Pisa, this piazza has a very characteristic name that sums up its primary function—Piazza delle Vettovaglie literally means "Supply Square". Every morning it becomes a local market where residents can stock up on their fruit, vegetables and other food products. Surrounded on all sides by porticos, the piazza boasts cafes, wine shops, butchers, fish-sellers, bakeries and spice shops.

It was built during the Medici rule in the 16th century and was created following the decision to use the ancient Piazza del Grano as the headquarters of the University of Pisa. In 1494, the Opera del Duomo, which had the right to grain sales, bought the buildings in this area which was being used in the pig trade at the time. The Opera demolished some buildings and built others, such as the portico that surrounds the entire piazza, turning it into an irregular square with a double loggia and arches that bring to mind the Florentine architecture of Filippo Brunelleschi.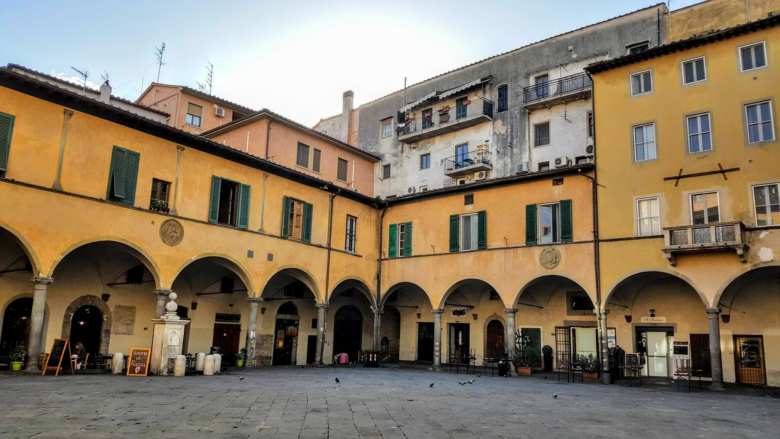 It flourished with the new grain market, thanks in large part to its proximity to the port and the ability to facilitate commercial trading. Still today, the square is primarily adorned by ancient houses and medieval towers dating back to the 11th and 12th centuries. A fountain that connects to the aqueduct network from the Pisan Mountains was placed in the center of the piazza.
Today Piazza delle Vettovaglie is the ideal place for an appetizer or for a dinner outdoors, sitting before one of the taverns looking on the porticos. Prices are convenient and the local food is very good.
Pisa
Travel to the city of the leaning tower, a UNESCO heritage site
Pisa and its uniquely beautiful Piazza dei Miracoli, a UNESCO World Heritage site since 1987, have always been a fundamental stop on any holiday in Tuscany. Millions of people come here from every corner of the world every year to try, with the help of perspective, to keep the leaning tower standing. ...
Morekeyboard_backspace