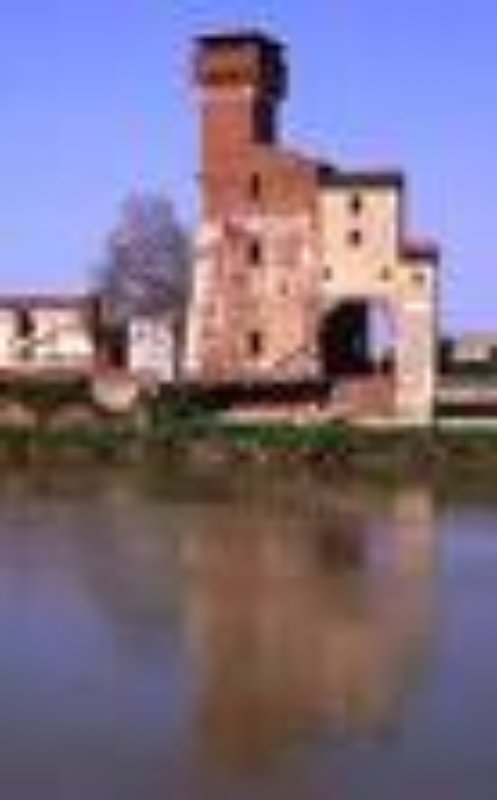 location_cityHistorical Buildings
The Guelfa Tower in Cittadella Vecchia, Pisa
From the top of the tower, visitors can revel in the breathtaking views of the surrounding countryside
The Guelfa Tower is part of the 'old city', or 'cittadella vecchia', the area which has been used as the city's shipyard since the 13th century. The 'old city' was fortified with defensive walls and four watchtowers. In 1394, the Pisa nobleman, Iacopo d'Appiano, began transforming the shipyard into a defensive premises for the military. This transformation was completed in the early 1400s after the city was conquered by Florence. The Guelfa Tower was built in these years. The tower was destroyed in bombardments in 1944, however it was rebuilt according to its original design in 1956.

Today, the tower is a monument that can be visited alongside the other museums in the area. There is a cumulative ticket to visit the museums and monuments of the municipality. Inside the tower, there are displayed the coats of arms that were originally on several local public buildings that belonged to the families of Florentine military captains and commissioners.
Pisa
Experience the city of miracles, packed with maritime history and traditions
Pisa and its Piazza dei Miracoli have always been a fundamental stop on any trip to Tuscany. Despite the overwhelming presence of tourists from all over the world, who sometimes seem to have arrived here for the sole purpose of pretending to hold up the Leaning Tower – this sacred place still emits a timeless, evocative and powerful beauty. ...
Morekeyboard_backspace
You might also be interested in