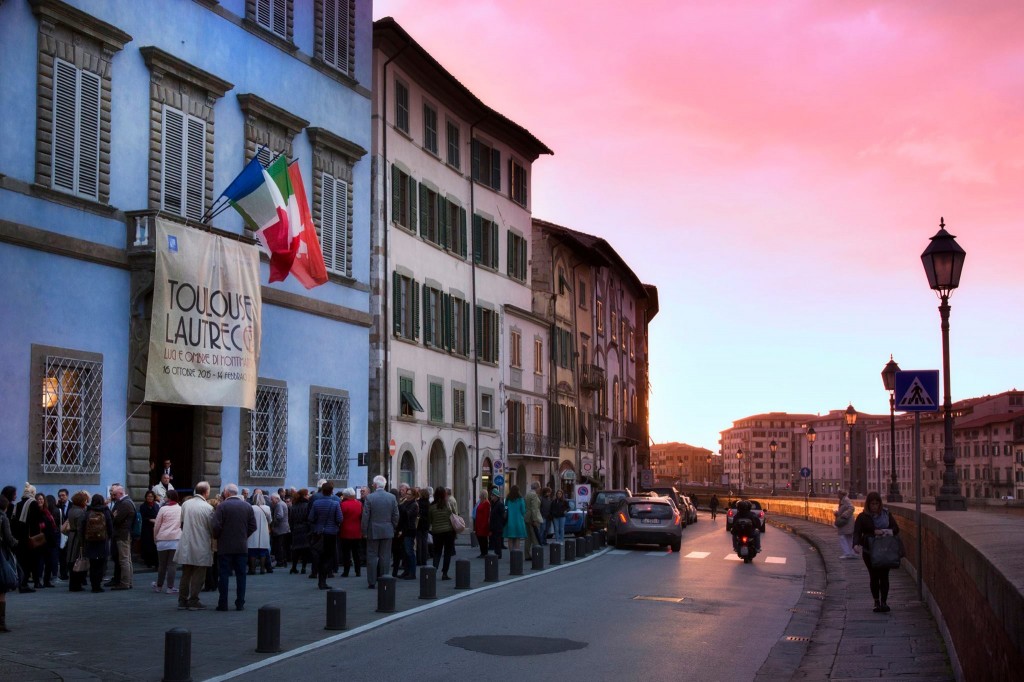 account_balanceMuseums
Palazzo Blu
A space hosting exhibitions in the heart of Pisa, with several rooms housing the Museum of Art and Culture
Palazzo Blu, formerly Palazzo Rosselmini Gualandi, is a centre for temporary exhibitions and cultural activities, situated on the southern bank of the Arno River in the heart of the historical centre of the city of Pisa. The central part of the building dates back to the 16th century, but it was in the middle of the 19th century when it acquired its current appearance. The striking blue colour of the façade was proposed again during the restoration with the "A fresco" technique typical of the era.
This incredible cultural space has seen the works of some of the most celebrated artists of all time pass through its doors, including Magritte, Duchamp, Kandinsky, Picasso, Warhol and many more.
Some rooms of the former palazzo house the Museum of Art and Culture in Pisa. The collection is made up of more than 300 works of art from the collection of the Cassa di Risparmio di Pisa, subsequently purchased in order to document the artists and buyers of the region.
The collected paintings span the period from the 14th to the 20th century, from artists such as Cecco di Pietro, Nino Pisano, Benozzo Gozzoli, up to a number of graphic design pieces. Part of the exhibition also includes a number of archeological records dating from the Etruscan, Roman and Hellenistic periods.
Pisa
Travel to the city of the leaning tower, a UNESCO heritage site
Pisa and its uniquely beautiful Piazza dei Miracoli, a UNESCO World Heritage site since 1987, have always been a fundamental stop on any holiday in Tuscany. Millions of people come here from every corner of the world every year to try, with the help of perspective, to keep the leaning tower standing. ...
Morekeyboard_backspace