location_cityHistorical Buildings
The Leaning Tower
The splendor of one of the world's most famous monuments
One of the universal symbols not only of Tuscany but of Italy as a whole, the Leaning Tower of Pisa, or rather the bell-tower of the Cathedral of Santa Maria Assunta in the Piazza dei Miracoli, is famous for its characteristic inclination of around 4 degrees, due to a sinking of the ground beneath it that already began in the early stages of construction.
The erection of the tower, which stands at 56 metres in height with eight floors, began in August of 1173 and continued for roughly two centuries, with two long interruptions. Resting upon sandy and unstable ground, the bell-tower already began leaning at the level of the third floor, while construction continued in the opposite direction to the inclination.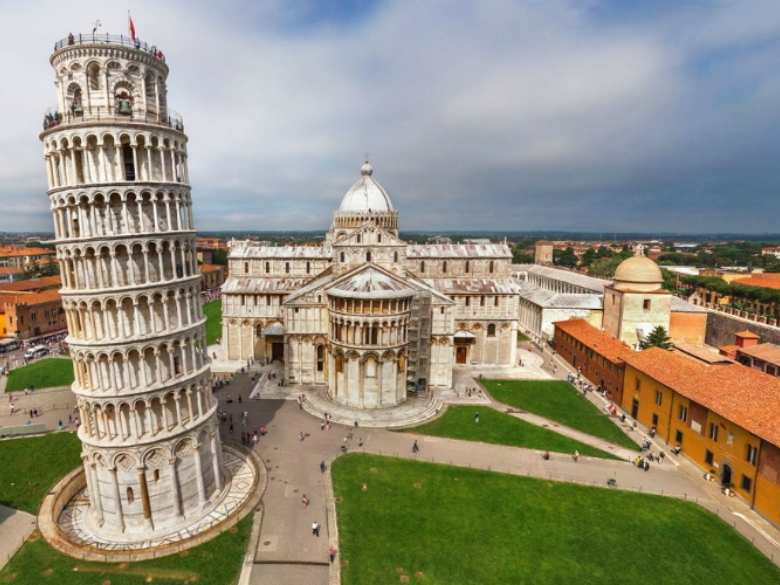 The foundations of the building are attributed to Bonanno Pisano, the man also behind the bronze doors of the Cathedral, while the original project was likely signed by Diotisalvi, who at the time was building the Baptistery. The bell-chamber by Giovanni di Simone dates to the 14th century.
After years of studies and works to reduce the Tower's inclination and ensure its safety, it reopened to the public in the summer of 2001.
The Leaning Tower of Pisa is also one of the most famous symbol of Italy all over the world.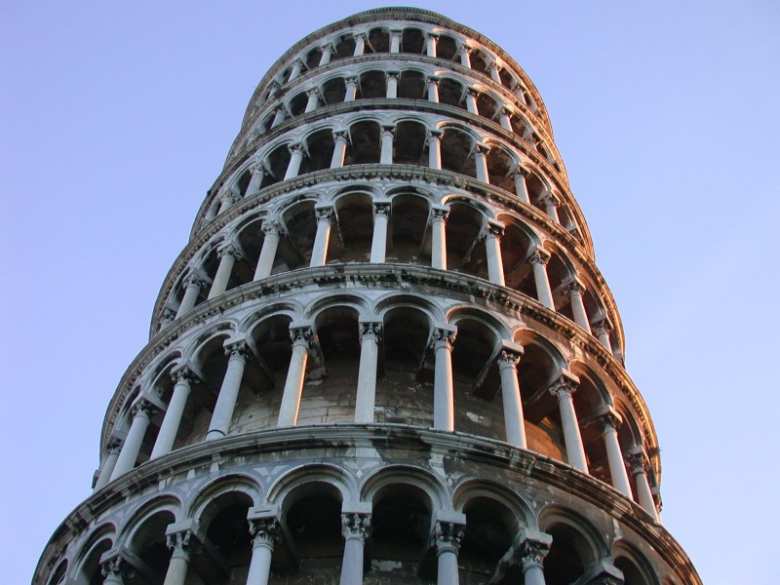 Inside, there are 294 steps required to reach the top, from which one can see a unique spectacle of the Piazza dei Miracoli and the entire city of Pisa.
Info: opapisa.it
Pisa
Travel to the city of the leaning tower, a UNESCO heritage site
Pisa and its uniquely beautiful Piazza dei Miracoli, a UNESCO World Heritage site since 1987, have always been a fundamental stop on any holiday in Tuscany. Millions of people come here from every corner of the world every year to try, with the help of perspective, to keep the leaning tower standing. ...
Morekeyboard_backspace