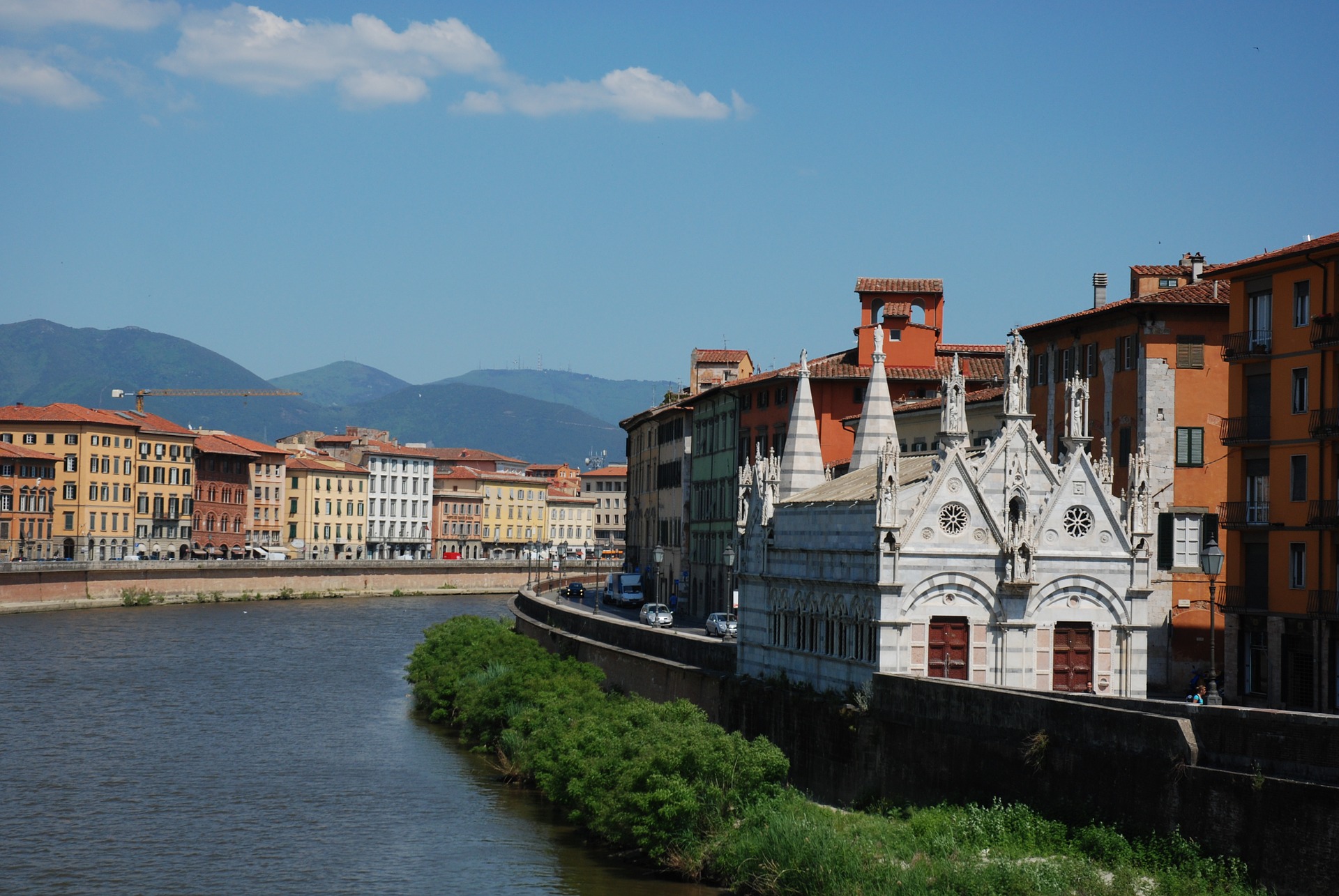 Places of worship
Church of Santa Maria della Spina in Pisa
A small Gothic gem along the Lungarno Gambacorti
The Church of Santa Maria della Spina, located on Arno riverbank in Pisa like a little gem, is an extraordinary example of Pisan Gothic and was originally an oratory built in 1230: its name comes from the reliquary containing a thorn from Christ's crown, which the small church acquired in 1333, though it is today found in the Church of Santa Chiara.
The church has undergone numerous changes, especially given its proximity to the Arno, which is a threat to its stability: the most radical renovation was in 1871, when it was dismantled and rebuilt higher up the river. The church was raised about a metre, many sculptures were replaced with copies and the sacristy was knocked down.
The church was recently restored and is open to the public a few days per week. Inside visitors can admire the impressive Madonna of the Rose by Andrea and Nino Pisano, other furnishings not removed from the church and temporary exhibitions that are occasionally hosted inside the building.
Info: comune.pisa.it
Pisa
Travel to the city of the leaning tower, a UNESCO heritage site
Pisa and its uniquely beautiful Piazza dei Miracoli, a UNESCO World Heritage site since 1987, have always been a fundamental stop on any holiday in Tuscany. Millions of people come here from every corner of the world every year to try, with the help of perspective, to keep the leaning tower standing. ...
Morekeyboard_backspace