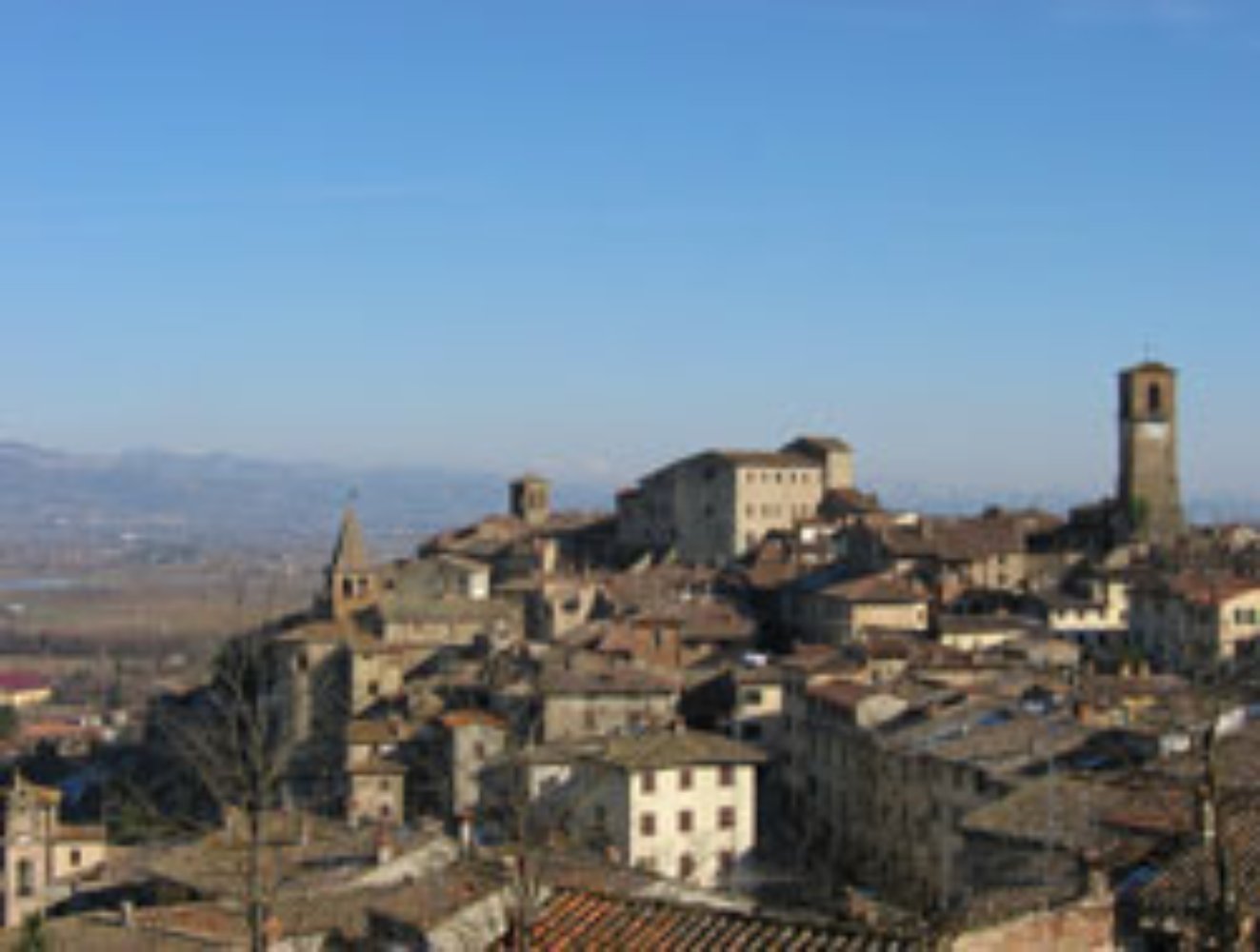 Valtiberina: towns and villages
Charming hamlets, from Anghiari to Caprese Michelangelo
The small town of Anghiari is in the far eastern corner of the province of Arezzo, on the border with Marche, Romagna and Umbria. The medieval town sits perched on a rocky outcrop at an altitude of 429m and has a population of around 6000 inhabitants.

It is known as one of the prettiest towns in Italy and has the Orange Flag of the Touring Club Italiano. It is also a 'Città Slow', a title awarded by the Slow Food organisation. Wandering through the town's narrow, winding streets, it's possible to visit the old town centre with San Bartolomeo Abbey, Palazzo Pretorio, the Museum of Popular Traditions (Museo delle Tradizioni Populari) in Palazzo Taglieschi and the Museum of the Battle (Museo della Battaglia). The Museum of the Battle aims to reconstruct the artistic events surrounding the painting of a work of art in 1503 by Leonardo da Vinci for Palazzo Veccio in Florencoie. This work of art was to celebrate Florentine victory in the famous Battle of Anghiari which took place around the town walls on the 29th June 1440.

Just 15kms from Anghiari is the small town of Caprese Michelangelo. This town also sits on a rocky outcrop and overlooks the wooded valley of Singerna. The town takes its name from the famous artist, Michelangelo Buonarotti, who was born here on 6th March 1475. There is a small museum which pays homage to the town's famous ancestor and which was opened in 1964, on the 400th anniversary of his death. This museum, the Museo Michelangiolesco, is in what was the artist's home (fourteenth century), in a part of Palazzo Clusini (fifteenth century) and also partly in the open air amidst the ruins of the Medieval castle.
You might also be interested in