Anghiari, a fairytale Medieval town
What you need to know about the town of the artisans in the Valtiberina
From the western approaches to Anghiari, there is a point in the road where many first time visitors are awestruck as the entire town suddenly pops into view as the car rounds a hairpin bend. With its colossal walls, winding stepped streets, tunnels, bell towers and comanding presence over the Tiber valley, Anghiari is the quintessence of the of the Tuscan hill town. It was here in 1440, on the plain below the sturdy fortifications, that the Florentine army defeated the Milanese at the Battle of Anghiari. This victory, celebrated by Leonardo da Vinci in his "lost masterpiece", is now believed to have been found behind another fresco in the Palazzo Vecchio in Florence.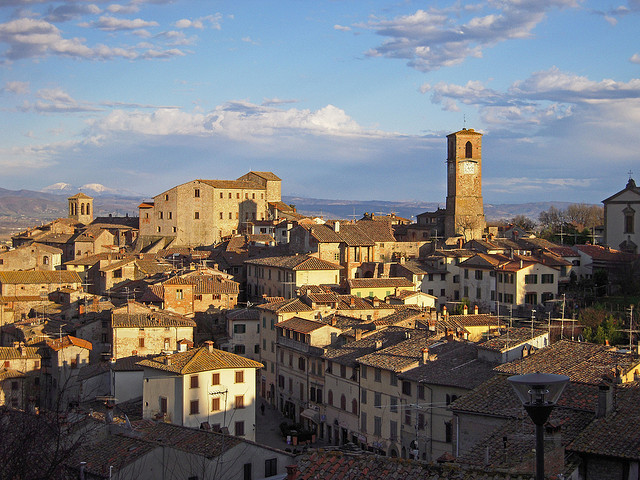 Whilst it gets its share of visitors, Anghiari hasn't been invaded by mass tourism and is still very much a lived in, working town. The neat narrow lanes and spotless squares, ablaze with geraniums, jasmine and roses all summer, conceal art, ceramic, and furniture workshops. Indeed, the town is renowned as a centre for antique and furniture restoration and hosts an antiques fair on the thrid Sunday of each month as well as the huge Mostra-Mercato dell'Artigianato della Valtiberina at the end of April to promote the work of local artisans. The famous Busatti textiles are still manufactured in the town as a visit to the uber-stylish Busatti shop will confirm where you can hear the mills running beneath your feet.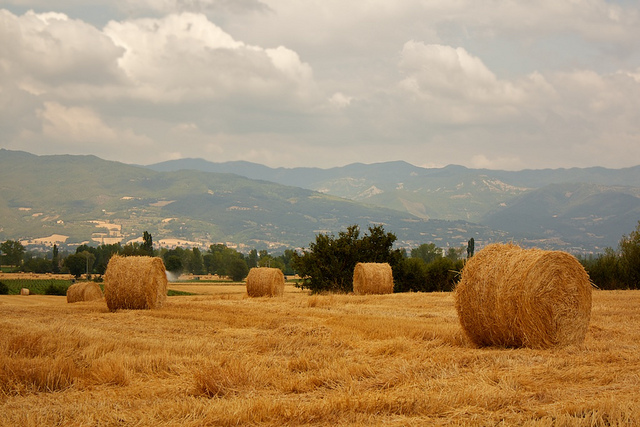 A much anticipated date in the town's calendar is June 29th: the Palio della Vittoria which celebrates the battle in 1440 and culminates in a race beginning at sunset with the winners awarded the Palio, or banner, honouring their commune. The Anghiari Festival throughout July and August continues the festivities with music and performance art set within the romantic backdrop the streets and squares of the old town. Classical performances by the South Bank Sinfonia from London have become a regular fixture of the festival.
Food looms large in the Tuscan imagination and in late October I Centogusti dell'Appennino showcases the best of local produce. A gastronomic fair is laid out in the little shops of the old town offering visitors the opportunity to understand more about local culinary traditions and importantly, to 'try before you buy'. The fair is also an opportunity for local producers to expand their markets as it attracts many working in the food sector.
By Jonathan Smith for The Tuscan Magazine.
You might also be interested in

pan_tool
Learn more
Craft
Tuscany is one of the Italian regions better known for its excellent craftsmanship.
continue...