Discover Anghiari
The stunning hilltop town in the province of Arezzo is home to many historic gems
Anghiari is located strategically astride a hilltop, lying in the Tuscan Valtiberina valley allowing this medieval jewel to play an important role in the history of the middle ages. Indeed, Anghiari was the site of the struggle between the Republic of Florence and the Duchy of Milan with the Battle of Anghiari taking place here on June 29, 1440. Distinguished with an orange flag by the Italian Touring Club, Anghiari is officially one of the most beautiful villages in Italy. It is easy to see why with charming stone houses lining the narrow streets and the small windows hung with an assortment of brightly colored blooms. From historic churches to stunning art-work and breathtaking panoramic views, Anghiari boasts an enriching itinerary. This walking tour takes you to some of the must-see sights of Anghiari.
You might also be interested in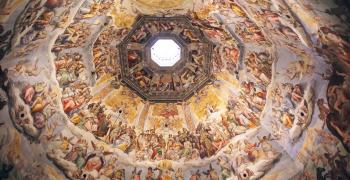 Learn more
Art and Culture
Tuscany is the cradle of the Renaissance and known all over the world for its immense artistic and cultural heritage.
continue...