Hamlets, districts and squares
The historic via di Ronda in Anghiari
One of the historic stretches of the town's defense walls
Via di Ronda is a centuries-old road north of Anghiari's defense walls. Thanks to additional reinforcements following its construction, the walls were unconquerable and were a strong defence against all kinds of artillery. Today, via di Ronda passes through the 15th-century Monastery of Sant'Agostino, which is supported in part by the wall, made stronger by buttresses.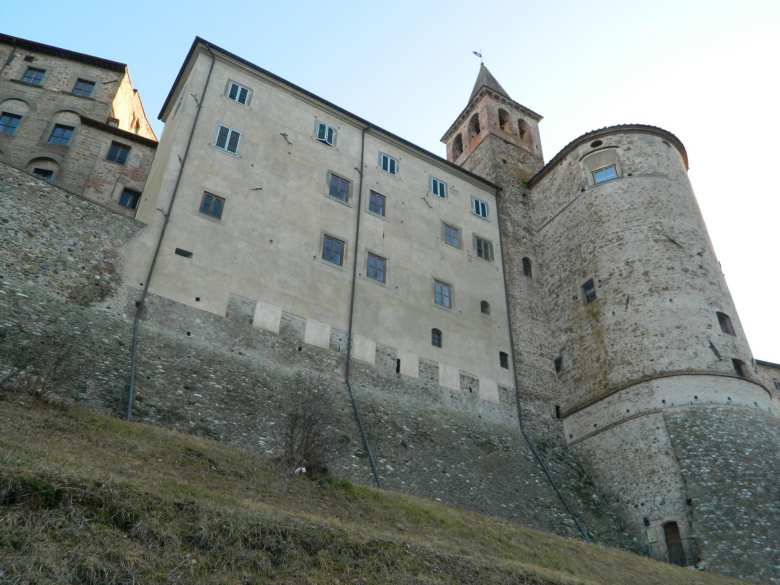 The church's origins date to the 1100s, even if it has undergone many transformations. It's very likely that the Hospitallers of St. Anthony the Abbot founded the monastery, who were tied to the Archbishop of Canterbury Thomas Becket, who passed through Anghiari in 1162. Inside, there are stucco decorations from the mid-18th century and a polychrome terracotta by Santi Buglioni.
A curious element is the semi-circular tower from 1463, which today visitors can climb to reach the defense walls that the tower is a part of. Right above the base of this tower is the church's apse. The tall structure, visible above the wall, was used for a period as a granary after the convent was suppressed and transformed into a farm in the 1800s.
A fun fact: from outside the fortification, you can see still see the merlons on the medieval walls, which were absorbed by later layers.
Anghiari
A picturesque medieval village immersed in the peaceful Valle del Tevere
Anghiari is a little medieval town deep in the magnificent Tuscan countryside, a few kilometres from Arezzo in the Tuscan Valtiberina. Anghiari played a vital role in the Middle Ages due to its strategic position. ...
Morekeyboard_backspace