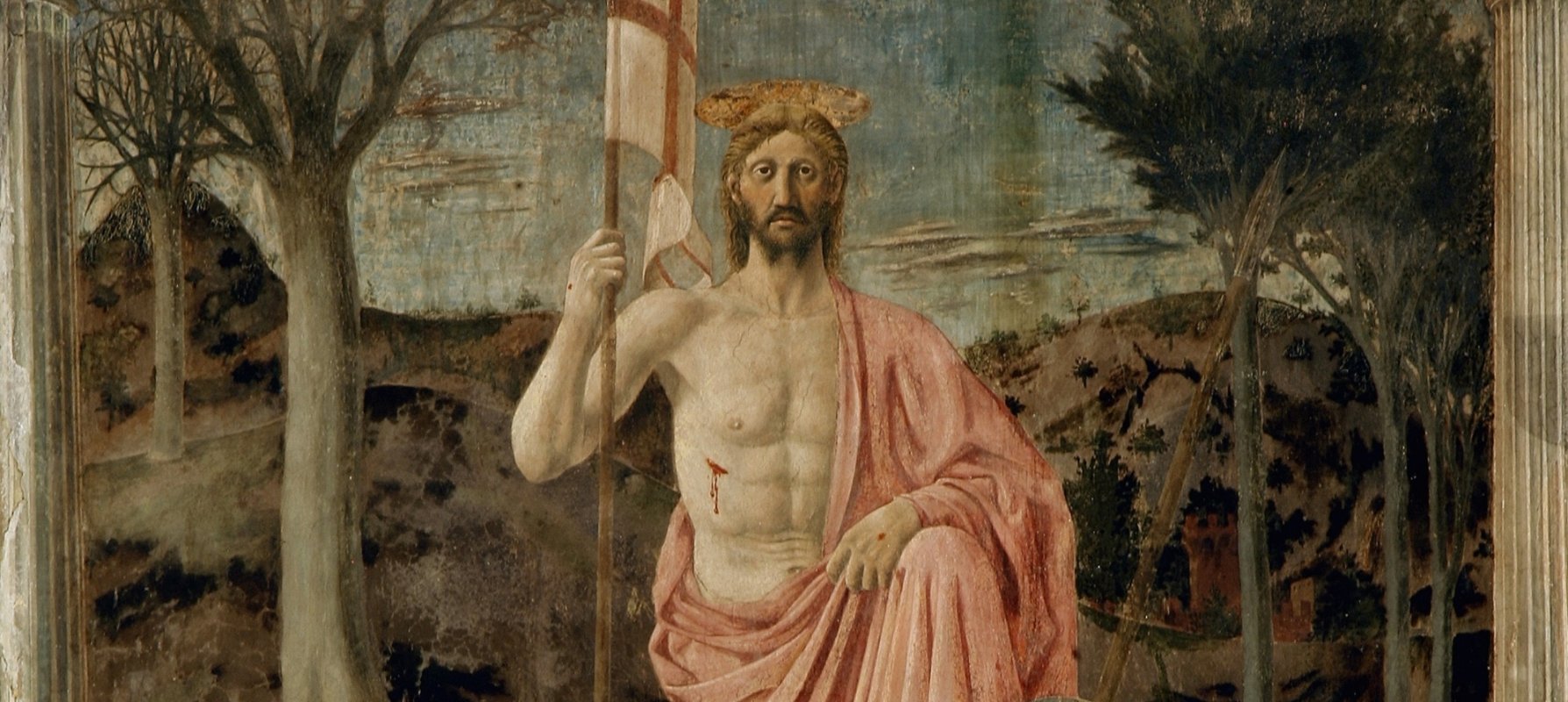 Sansepolcro
An introduction to the historical town at the foot of the Apennines
Read the story of Sansepolcro on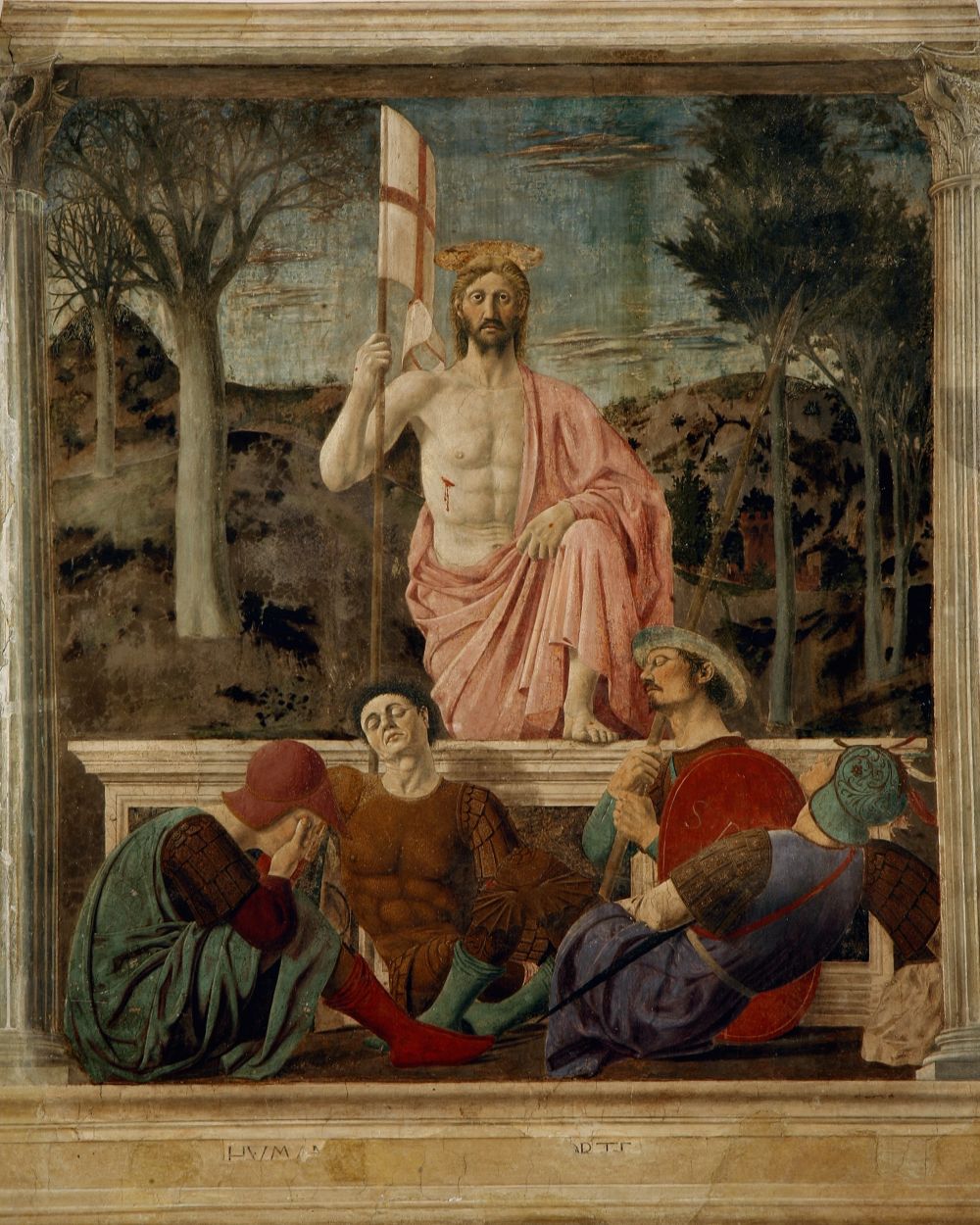 Sansepolcro
Sansepolcro: cradle of Renaissance
The Renaissance in Sansepolcro with Piero della Francesca, who worked immersed in the spirituality of St. Francis, in the valley where the Tiber flows.

Read the story
Legend has it that Sansepolcro's origins can be traced back to two pilgrim saints, Arcano and Egidio. While returning from the Holy Land, they stopped in this valley and, thanks to a divine sign, they decided to stay and build a small chapel there to host the Holy Relics they'd brought from Jerusalem.
HISTORY
Between 1300 and 1500, Sansepolcro experienced an age of maximum splendor. The town's historical center bears witness to centuries of commerce, art and culture. The center is encircled by walls, featuring gunners by Bernardo Buontalenti; it is located near the prestigious Fortezza di Giuliano da San Gallo. Visitors to the town are sure to appreciate its Medieval palaces, Renaissance towers and frescoed churches. The center is still true to its authentic feel which inspired the likes of Piero della Francesca. The artist used to sign his name 'Pietro dal Borgo' and he rendered his hometown immortal in many of his works, representing it as the 'ideal city' that was often debated in Italian courts.

Myriad artists are native of Sansepolcro including Raffaellino dal Colle, Cristoforo Ghepardi (called 'Botine') as well as architects Remigio and Marcantonio Cantagallina. In addition, it was the birthplace of many painters from the Alberti family as well as Santi di Tito.
HIGHLIGHTS
The town's Civic Museum has numerous invaluable works such as 'The Resurrection' and the 'Triptych of Mercy' by Piero della Francesca. Visitors won't want to miss its Aboca Museum and the Museum of Ancient Stained Glass. Its cathedral and the churches Santa Marta, Santa Maria delle Grazie, San Francesco, San Rocco and Sant'Antonio Abate are also certainly worth a visit. Together with the Medici Fortress and the House of Piero della Francesca, all of these cultural treasures make Sansepolcro an incredible Mecca for history lovers.
THE PALIO
Sansepolcro is famous for its 'Palio della Balestra' and its Flag-games. Visitors come from far and wide the second Sunday in September to see the festivities and traditional competition. Age-old rivals meet up to the sound of drums in Piazza Torre di Perta. The Palio della Balestra dates back to the 1400s when this free Commune had to continuously defend itself from neighboring lords.

In addition to the Palio, celebrated in honor of Saint Egidio, visitors will also appreciate the biennale of goldsmith art and the lace biennale, which spotlight two ancient forms of local craftsmanship.
&
TOP ATTRACTIONS IN Sansepolcro
people
What's the buzz about?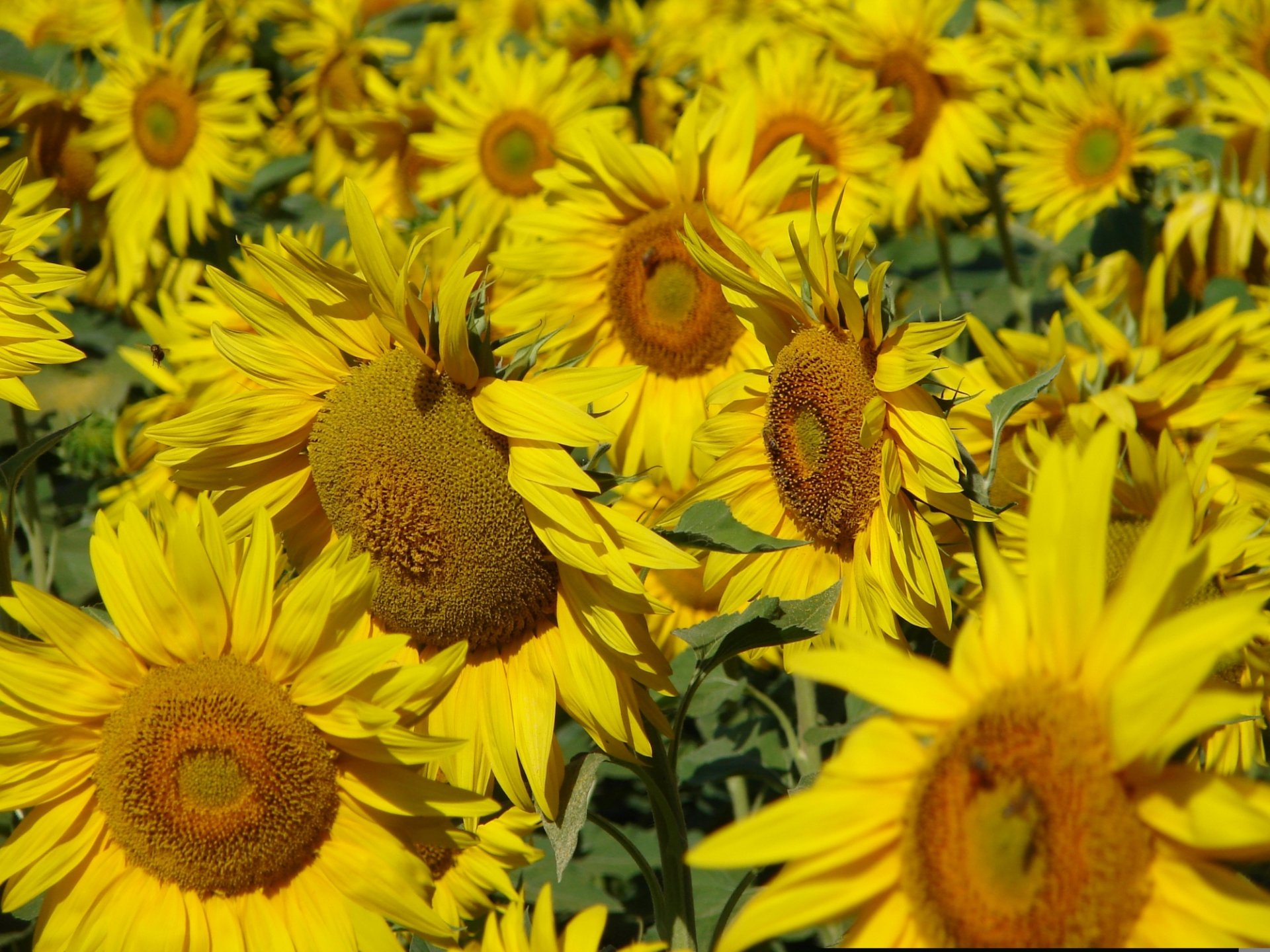 Fatherland of Renaissance masters, from Michelangelo to Piero della Francesca
The Alta valle del Tevere is the most eastern part of Tuscany and takes its name from the river that crosses it completely lengthways, up to the border with Umbria. ...
Morekeyboard_backspace
Other towns and cities in Valtiberina