Places of worship
Convent and Church of the Croce in Anghiari
A historic place brimming with religious fervour
Construction on the Convent and Church of the Croce in Anghiari is tied to the figure of St. Francis. The famous friar passed through the village on his return from La Verna in 1224 and planted a simple cross – a style the saint preferred – made of branches in the highest point. Later, the locals decided to build a Franciscan sanctuary on that very spot.
Everything began with a small chapel; when the saint died, the sizeable presence friars led to a hospice being founded. In 1499, work began to convert the humble hospice into a convent for the sisters of Santa Chiara.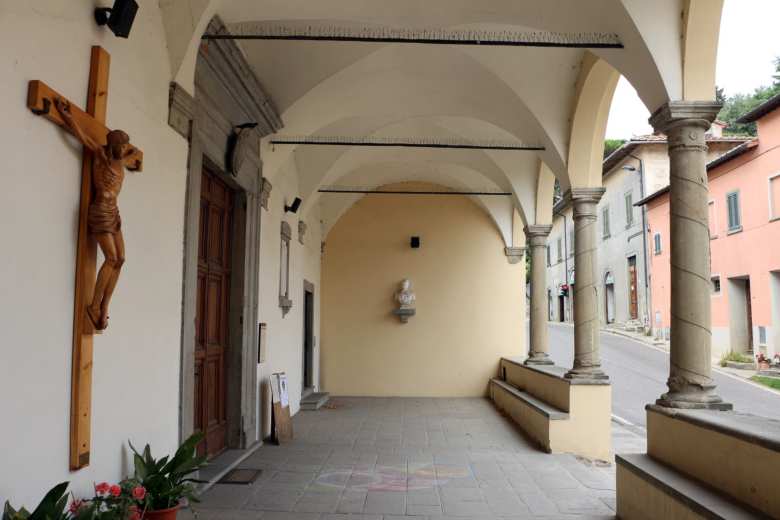 The church, originally dedicated to St. Francis and later given its current name, has a very elegant facade in the Renaissance style. The interior vaunts a single nave embellished with stone altars funded by the most important families in Anghiari; paired with these are 18th-century paintings from the Florentine school, like the Discovery of the Cross and the Immaculate Conception by Domenico Cresto, known as Il Passignano. A fun fact: this is where Lorenzo Taglieschi is buried, an eminent historian who contributed enormously to promoting the history of Anghiari and the surrounding territory.
Anghiari
A picturesque medieval village immersed in the peaceful Valle del Tevere
Anghiari is a little medieval town deep in the magnificent Tuscan countryside, a few kilometres from Arezzo in the Tuscan Valtiberina. Anghiari played a vital role in the Middle Ages due to its strategic position. ...
Morekeyboard_backspace