Are you vegetarian? Find out here a list of traditional Tuscan foods 100 % meatless
Top vegetarian Tuscan dishes
Traditional Tuscan cuisine is based on simple ingredients like bread, oil, beans and fresh vegetables. So, it's very easy to have a meat-free menu at restaurants and other food spots. Here is a list of traditional vegetarian foods that you'll find throughout Tuscany and some easy recipes to try at home.
Soup dishes are very popular in Tuscany and many of them have Tuscan day-old bread as their main ingredient.
Ribollita is a winter bread soup made with stale, unsalted bread and a variety of vegetables including typical Tuscan kale. Pappa al Pomodoro is made all over the region wherever bread, tomatoes and good olive oil are available.
The origins of the Acquacotta soup are Etruscan, but more specifically its tradition can be traced to the Maremma area. Its most common version is made using water, onions, tomatoes, extra virgin olive oil, celery, carrot, unsalted bread, grated pecorino cheese and eggs.
Panzanella is a cold bread salad whose name of uncertain origins probably derives from the word, "pan", which is short for pane or bread, and "zanella", an old Italian name for a bowl. Its main ingredients are unsalted bread, tomatoes, red onions, basil, olive oil, vinegar and salt.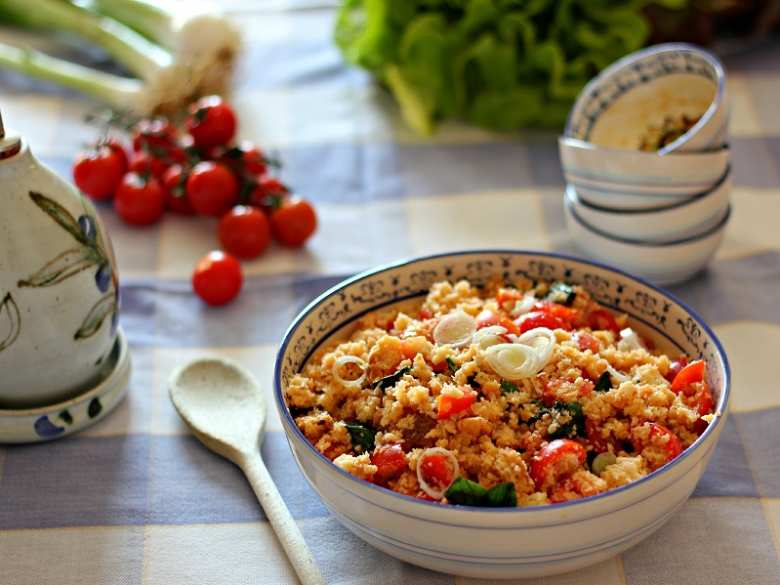 Tortello (or raviolo) is handmade pasta usually stuffed with a potato mixture or with ricotta and spinach. In the Mugello you can find potato tortelli, while in the Maremma the tortello is filled with ricotta and spinach. For the topping, you can ask for a light (and traditional) dressing made with butter and sage.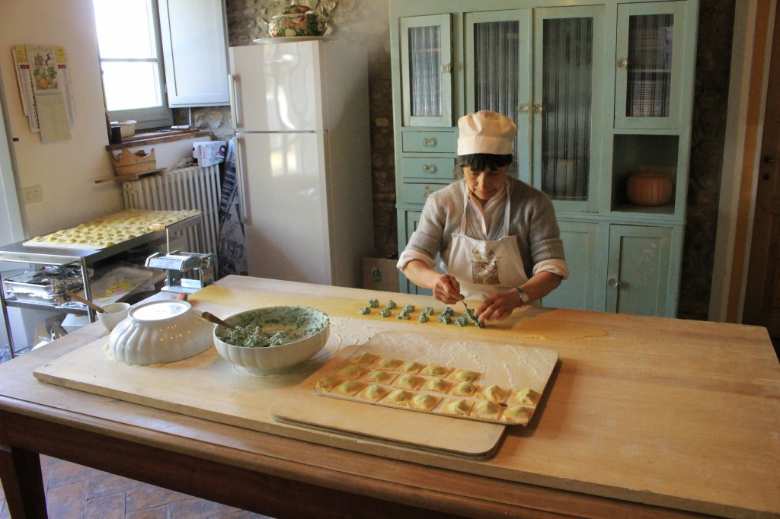 Pici are similar to spaghetti, although the pieces are stretched by hand. They are made from flour and water only. No eggs are contained in the dough. In Siena there are mainly three typical sauces for pici: aglione sauce, bread crumbs roasted in olive oil and "cacio e pepe". All them vegetarians!
Torta di ceci, or Cecina, is a sort of pancake or flatbread (about 0.5 cm wide) made by mixing chickpea flour with water, salt and olive oil. That's all! It has a round shape and a golden yellow color. Soft inside and little bit crispy on the outside, it can be found along the upper Tyrrhenian coast with different names: "Cecina" in Versilia and Pisa, "Torta di ceci" in Livorno, "Calda calda" in Carrara, "Farinata" in Liguria, and "Socca" in the south of France.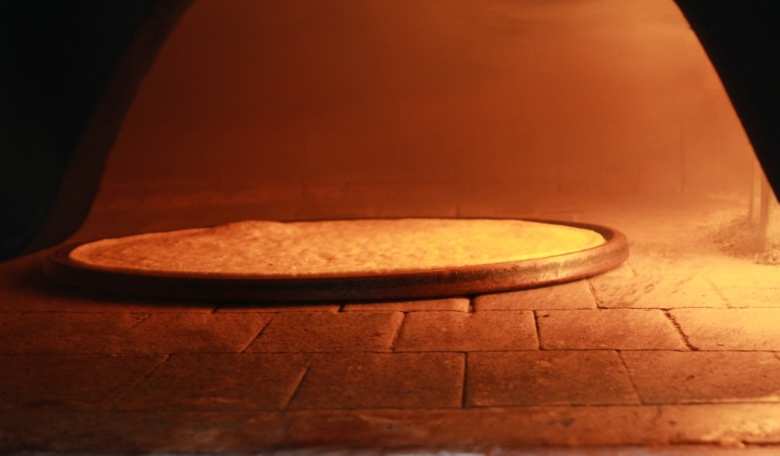 Farro, or spelt, is a truly ancient grain used by Romans to feed their legions. In Garfagnana (Lucca) spelt has been cultivated for centuries and it's still the main ingredient in some traditional local dishes as spelt soup and spelt salad.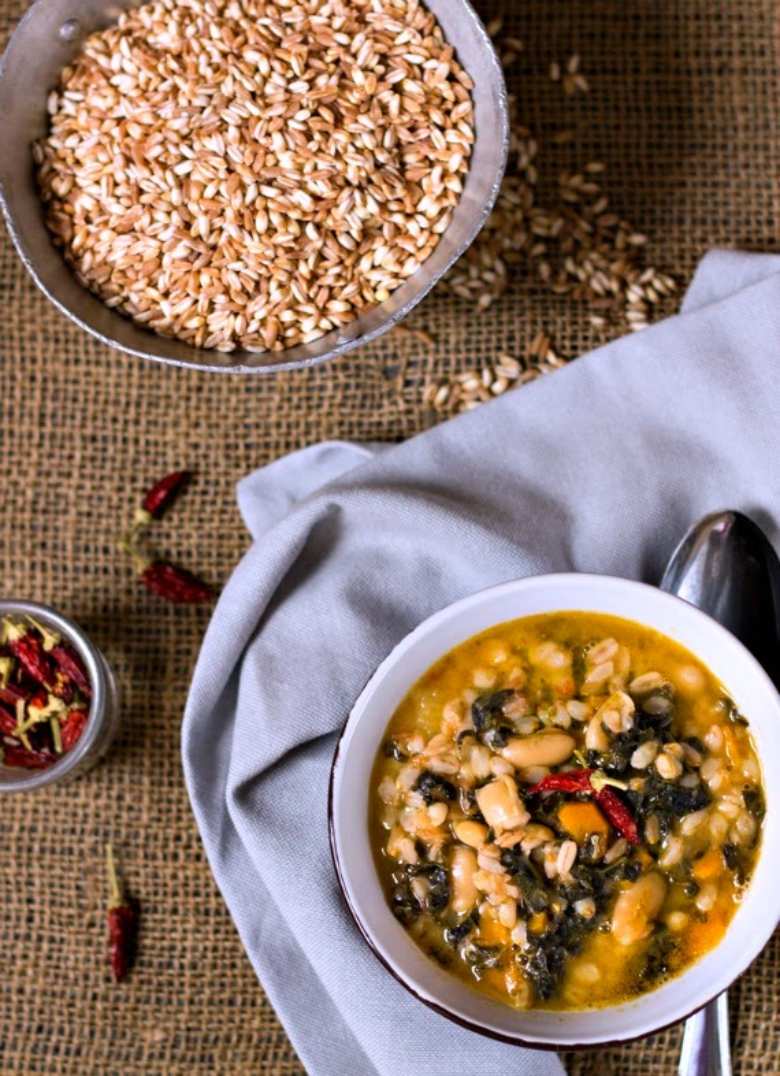 Vegetarian pasta toppings
Tomato sauce recipe: pasta al pomodoro is that one dish that you'll find from Sardinia, Sicily to Lombardy. It's an easy and flavorful dish that showcases the summer's garden flavors.
Sugo finto recipe: the "sugo finto" or, more appropriately fake ragu or fake meat sauce, is a tomato sauce enriched with lot of vegetables, or "soffritto", that have been sauteed in a pan with a glass of red wine. It looks like ragu (or "sugo" as meat sauce is also known in Tuscany) but it is, indeed, meatless. The recipe belongs to the poor peasant tradition when meat (beef, veal and chicken) was a rare and special ingredient.
You might also be interested in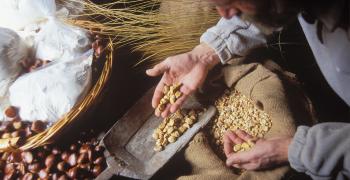 Learn more
Food and Wine
Olive oil, wine, truffle and other culinary delights make up the excellence of Tuscan gastronomy.
continue...