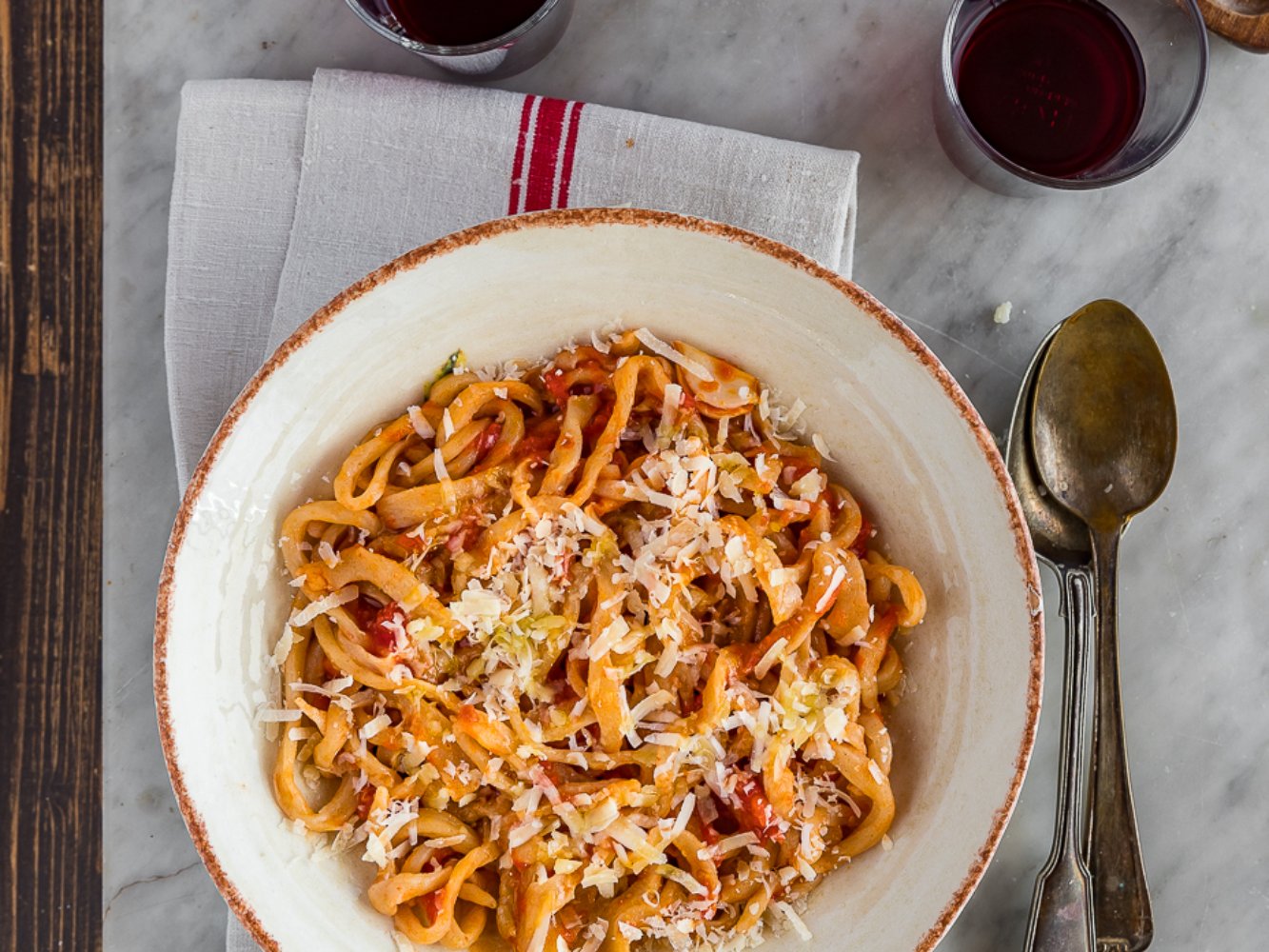 Photo ©Giulia Scarpaleggia
From pasta to dessert: how to prepare a full Tuscan menu at home
Try your hand at these three video recipes by Juls Kitchen
Fancy a full meal, Tuscan style? We're sharing with you three video recipes to help you prepare a Tuscan menu, from pasta to dessert. A great idea for getting all your family involved in the kitchen (kids included) and spend some time together.
Pici with tomato and garlic sauce (all'aglione)
Pici are big, thick, hand-made spaghetti, made using only flour and water. They are typical of Val d'Orcia and Val di Chiana, in the southern part of Tuscany. This type of pasta is very easy to make: just pour some flour into a large bowl, add salt, a drizzle of extra virgin olive oil and a cup of water. Then knead and roll it out with a rolling pin to a thickness of about half a centimetre. Your kids will really love creating these long strands of pasta! Find all the ingredients and steps here, including the recipe for the sauce.
Arista, roasted pork loin
Arista, or pork loin, is one of the most typical roasts in Tuscany. It can be served with or without the bone, roasted in the oven or on the stove top with white wine and olive oil, seasoned with ground pepper and salt. Find all the ingredients and the step by step recipe here.
Cantucci are a favourite sweet treat to end a meal, either on their own or dunked in a little glass of vinsanto. Known also as Biscotti di Prato, its name reveals how it is actually made: it is baked twice (bis-cotto). For this recipe you need only flour, eggs, unskinned almonds, the zest of one orange and a pinch of salt. Check out here the detailed recipe and have a good time!
You might also be interested in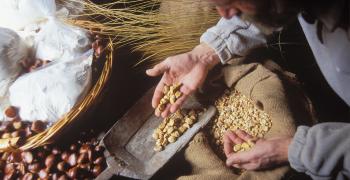 Learn more
Food and Wine
Olive oil, wine, truffle and other culinary delights make up the excellence of Tuscan gastronomy. ...
Continue...