Panzanella recipe
dinner_dining
First courses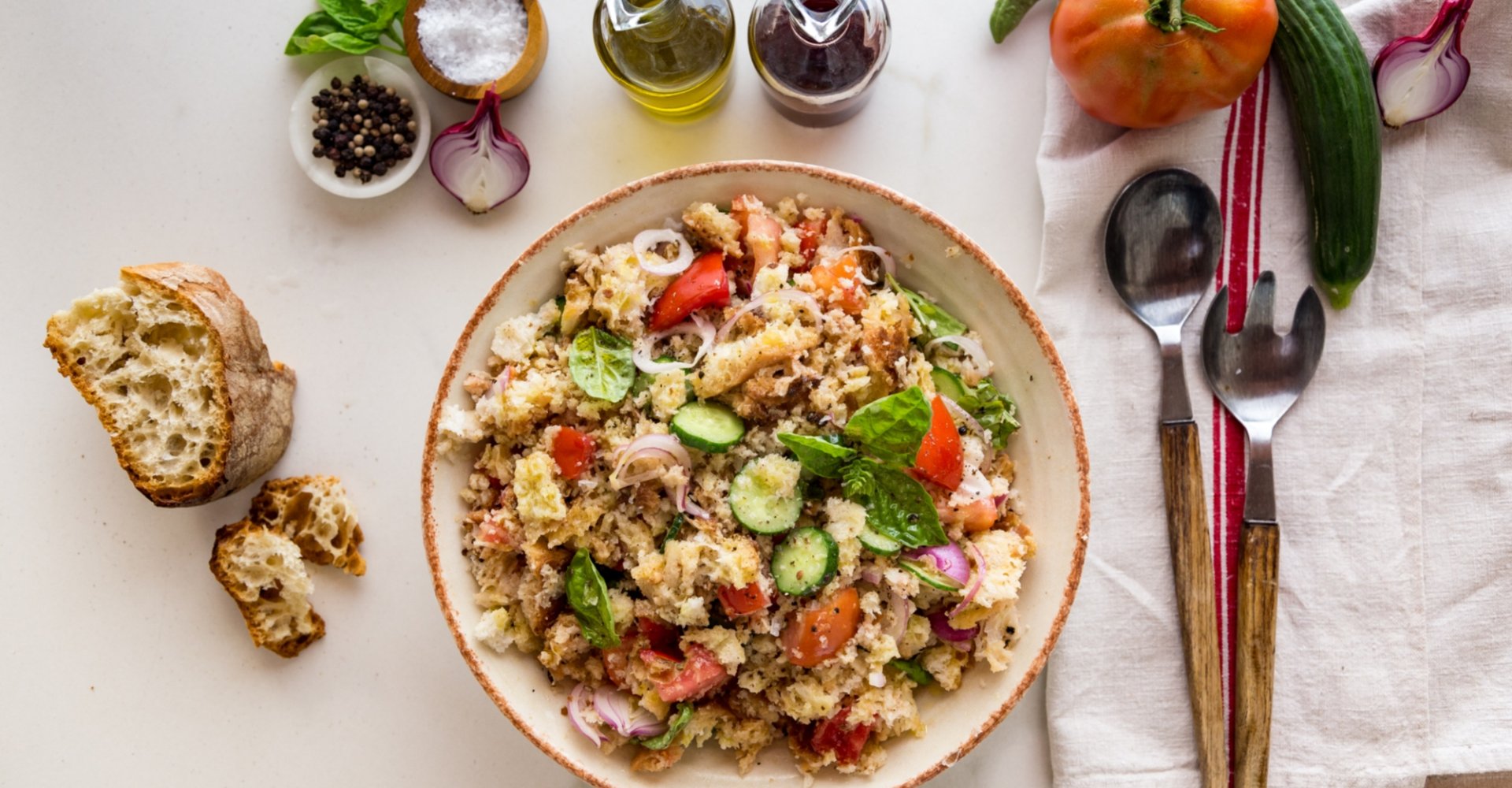 Photo © Giulia Scarpaleggia
Panzanella is a Tuscan dish of peasant origins, the celebration of stale bread and the best seasonal produce. If you ask anyone here in Tuscany how they make their panzanella, you will have endless versions. Each head a tribunal. The basic ingredients are essentially three: stale bread, ripe tomatoes and basil. In addition to these three ingredients plays its role the family tradition, on which everyone is ready to swear, and the pantry availability: cucumbers, onions, sometimes canned tuna, too.
Ingredients
300 g of stale Tuscan bread (a few days old) or any country style bread you can put your hands on

2 ripe tomatoes

1 red onion

1 cucumber

Fresh basil leaves

Salt

Freshly ground black pepper

Red wine vinegar

Extra virgin olive oil
Panzanella by Juls Kitchen
Break up the bread and place the pieces into a large bowl. Cover with cold water.
Finely slice the onion and soak it in cold water, to shade its strong taste. Chop the tomatoes and collect them in a bowl. Slice the cucumber and add it to the tomatoes.
After 10 minutes, when the bread is soft, squeeze it, crumble it with your hands, put it in a large bowl and dress it with the well-drained onion, the chopped tomatoes, the sliced cucumbers and fresh basil, torn roughly with your hand.
Season with salt and ground black pepper, and drizzle generously with of extra virgin olive oil, then pour a small quantity of red wine vinegar. Toss and set aside for half an hour in the fridge, then it's ready to be eaten.