Top 10 foods you must eat in Tuscany
A selection of dishes and products you can't miss
When you arrive in Tuscany you will be faced with one doubt that all foodies have to deal with. What are the foods I can't miss, what will I regret not having eaten?
For that reason, we thought to provide you with this list to guide all you foodies that stare at the menu hoping to hear or see a sign that will make you choose. Here it is the ultimate list of top 10 foods you must eat in Tuscany!
You might also be interested in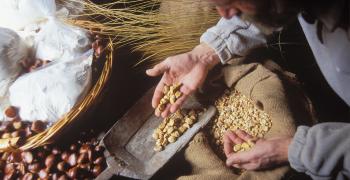 Learn more
Food and Wine
Olive oil, wine, truffle and other culinary delights make up the excellence of Tuscan gastronomy.
continue...