Intriguing Impruneta
Crafts, wine and culture a stone's throw from Chianti
A hop, skip and jump (okay, quick bus jaunt) from downtown Florence, Impruneta is not on most tourists' radars: perfect for a day trip, it offers a calm contrast to its intense neighboring city. But it's much more than just a side destination or escape from elsewhere—packed with Etruscan and Roman history, folksy local festivals and a longstanding craft tradition, Impruneta is a guidebook-worthy getaway that will ignite your curiosity. More of a clustering of villages than a single town, it has the spirit of the much-deeper Tuscan countryside, but with enough attractions and local life to keep you busy.
Terracotta and traditions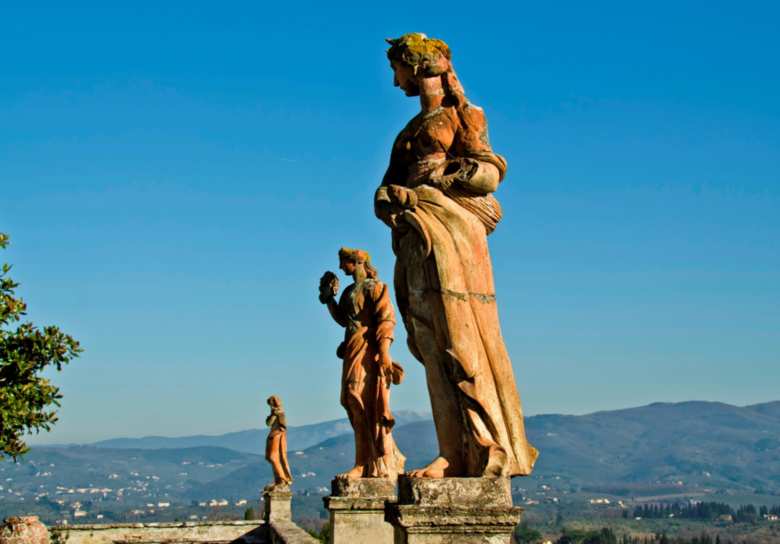 "Tuscan terracotta" are two words you might see on a paint swatch, and they've come to identify not just a specific color but a whole culture and identity. Terracotta-potted plants are a postcard staple and icon of Italy, and that image that we all have of it comes straight out of modest Impruneta, believe it or not. Called the "cotto dell'Impruneta," the terracotta produced here uses iron-rich clay sourced from the area (including some outlying towns like Ferrone and Tavarnuzze) and has been an important part of the local economy since at least the 14th century. Vases, bricks and kitchen serving essentials are and have been produced here for hundreds of years: to give you an idea of the prestige, consider that the tiles topping Florence's Duomo were baked in Impruneta, and the famous cotto has also been used in sculptures sprinkled throughout some of Tuscany's most lavish villas and noble homes. Bottom line? If you're visiting Impruneta, you can get a good sense of local business and tradition – not to mention a source of pride for its natives – by visiting a terracotta workshop or shopping for tiles, pots, vases and old-school carrying containers.
The terracotta tradition ties in to another cornerstone of the culture: olive oil and wine. Impruneta is a rich production area for both delicacies – and something had to be used to store or haul the goods around! Traditionally, that was a type of terracotta receptacle called orci. But we know what you're wondering: where can you taste what's inside? Today the town hosts a famous harvest festival for a few weeks every September known as the Festa dell'Uva (Grape Festival), which makes the perfect backdrop to a tasting adventure. Besides offering ample opportunities to taste wines and other delicacies from local producers, the Festa dell'Uva hosts family-friendly activities, themed exhibitions and events, markets, music and more. During the olive harvest season, consider organizing a tasting at one of the area's many family-run farms, several of which belong to the Consortium for the Protection of Tuscan Extra Virgin Olive Oil; look to their listings for ideas.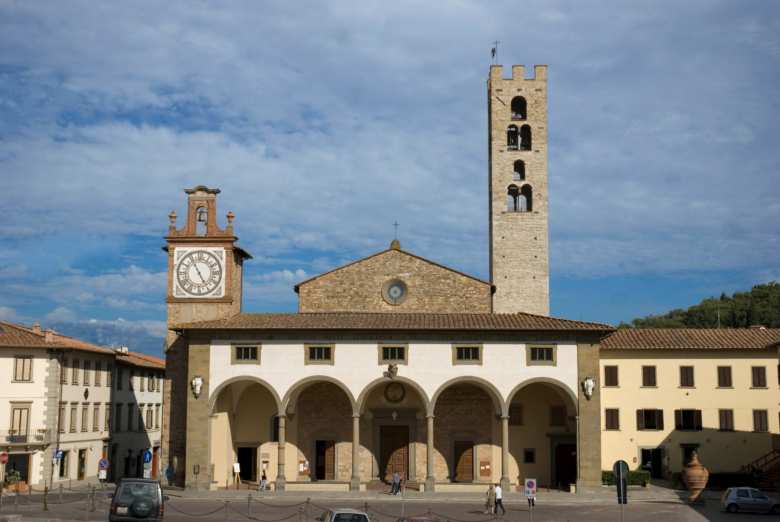 Would you believe us if we told you you could literally set foot on American soil in Impruneta? It's true: just outside the main town in Tavarnuzze, on the shaded, winding via Cassia, you'll find the American Memorial Cemetery where around 4,000 men who lost their lives in World War II are buried; many of them fell in the battles surrounding the capture of Rome in June 1944. A particularly moving part of the experience is viewing the Tablets of the Missing, where just over 1,400 names of never-recovered soldiers are still inscribed. The space is overseen by the American Battle Monuments Commission and guided tours are available; on US Memorial Day in May, a community ceremony, open to the general public, always takes place.
More traces of World War II history can be found in the Basilica of Saint Mary in Impruneta, the parish church and a testament to Impruneta's importance on pilgrimage routes through the Middle Ages. Many of its medieval elements were lost in its 1944 bombing, but the tragedy brought with it the opportunity for a restoration; the artwork is well preserved and much of the church was rebuilt in the aftermath, according to its original style.
You might also be interested in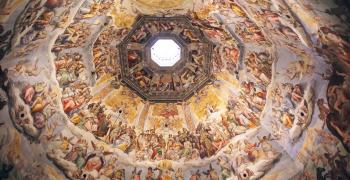 Learn more
Art and Culture
Tuscany is the cradle of the Renaissance and known all over the world for its immense artistic and cultural heritage.
continue...