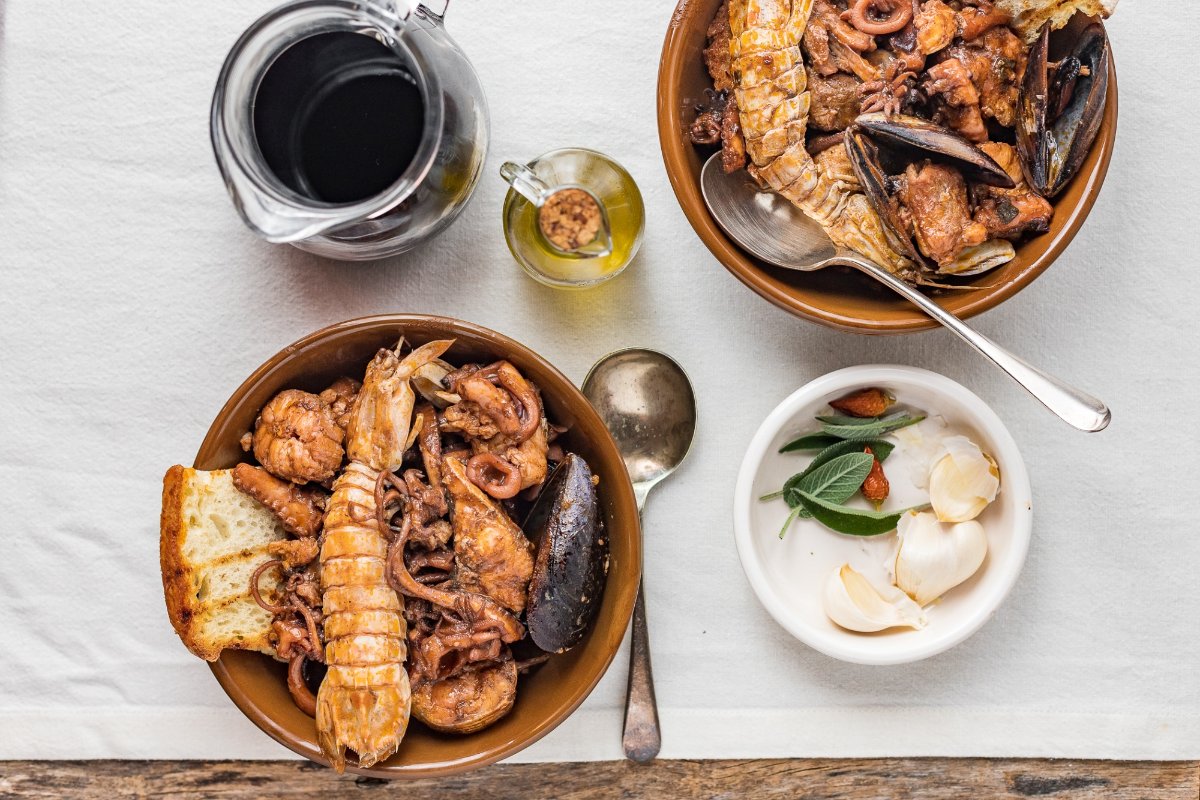 Photo ©Giulia Scarlapeggia
First courses
Cacciucco recipe
Cacciucco is a fish soup from Livorno. It's a soup made with different types of cheap bony fish. They're placed, one after another, into a large pot and cooked according to their relative cooking times. It's served on slices of toast that are rubbed with garlic and get soaked with the thick fish sauce. It seems to originate from the local habit of putting together all the fish left after selling the catch of the day.
Some say the name is related to the Turkish word küçük, which means small, in reference to the size of the fish used in this Tuscan soup.
extra virgin olive oil
2 garlic cloves
a few sage leaves
red chili pepper

50 g of tomato paste
1 ladle of fish stock or hot water
1⁄2 glass of red wine
500 g of baby octopus, cleaned and sliced into thin strips
500 g of cuttlefish, cleaned and sliced into thin strips
400 g of small smooth-hound fish
400 g of mixed fish with bones (eg. gurnard, rockfish, lesser weever)
4 mantis shrimps
100 mussels
salt
4 slices of bread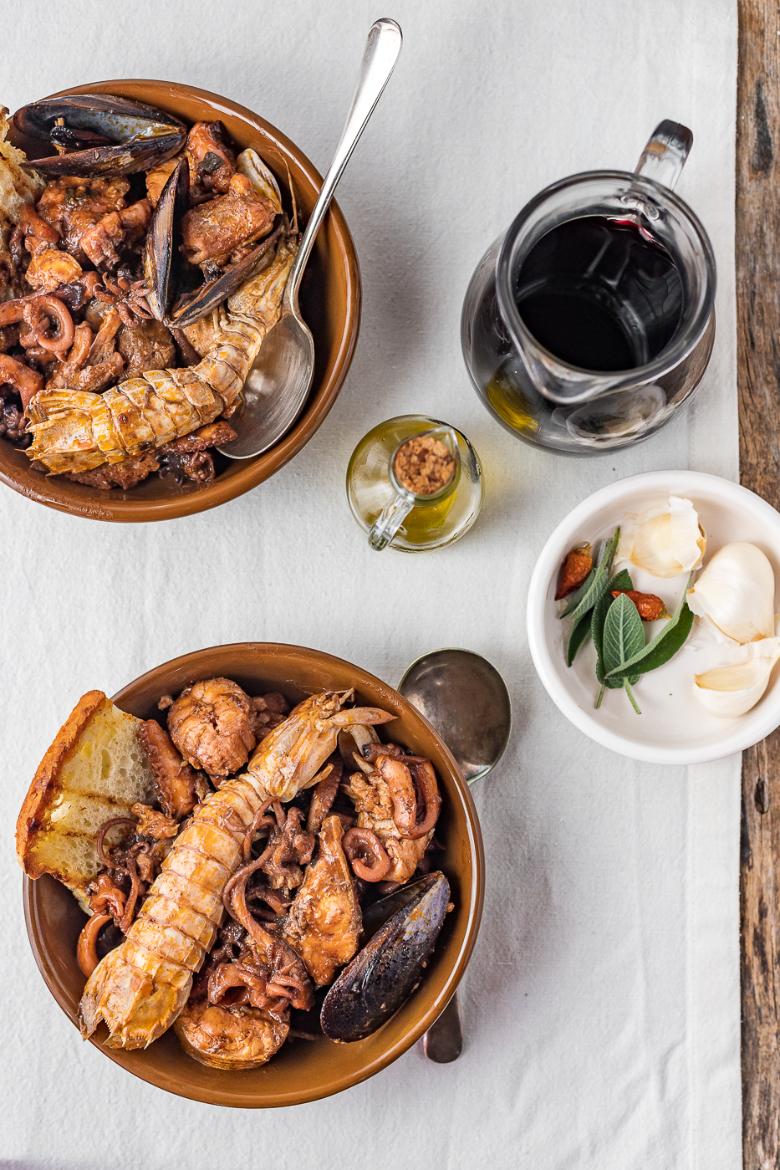 Chop the garlic. Cover the bottom of a pot with olive oil, add the chopped garlic, the finely chopped sage and chilli pepper.
Add the baby octopus and cook on low heat for about 15 minutes. Add the cuttlefish and cook for a few minutes more. Dissolve the tomato paste in a small amount of warm water or fish stock and add it to the pot. Pour in the red wine.
Cook for about 20 minutes on medium-low heat. Stir often to make sure the soup doesn't stick to the pot. Should it dry out too much, add another ladle of fish stock. Season with salt.
Now, add the boney fish and smooth-hounds, arranging them on top of the soup so they can be cooked with the steam. Finish with the mussels and the mantis shrimps and cook the soup, covered, for another 10 minutes.
Serve in individual bowls with a slice of grilled bread at the bottom. Ladle in the soup on top of the bread, dividing the fish equally among the bowls.
You might also be interested in