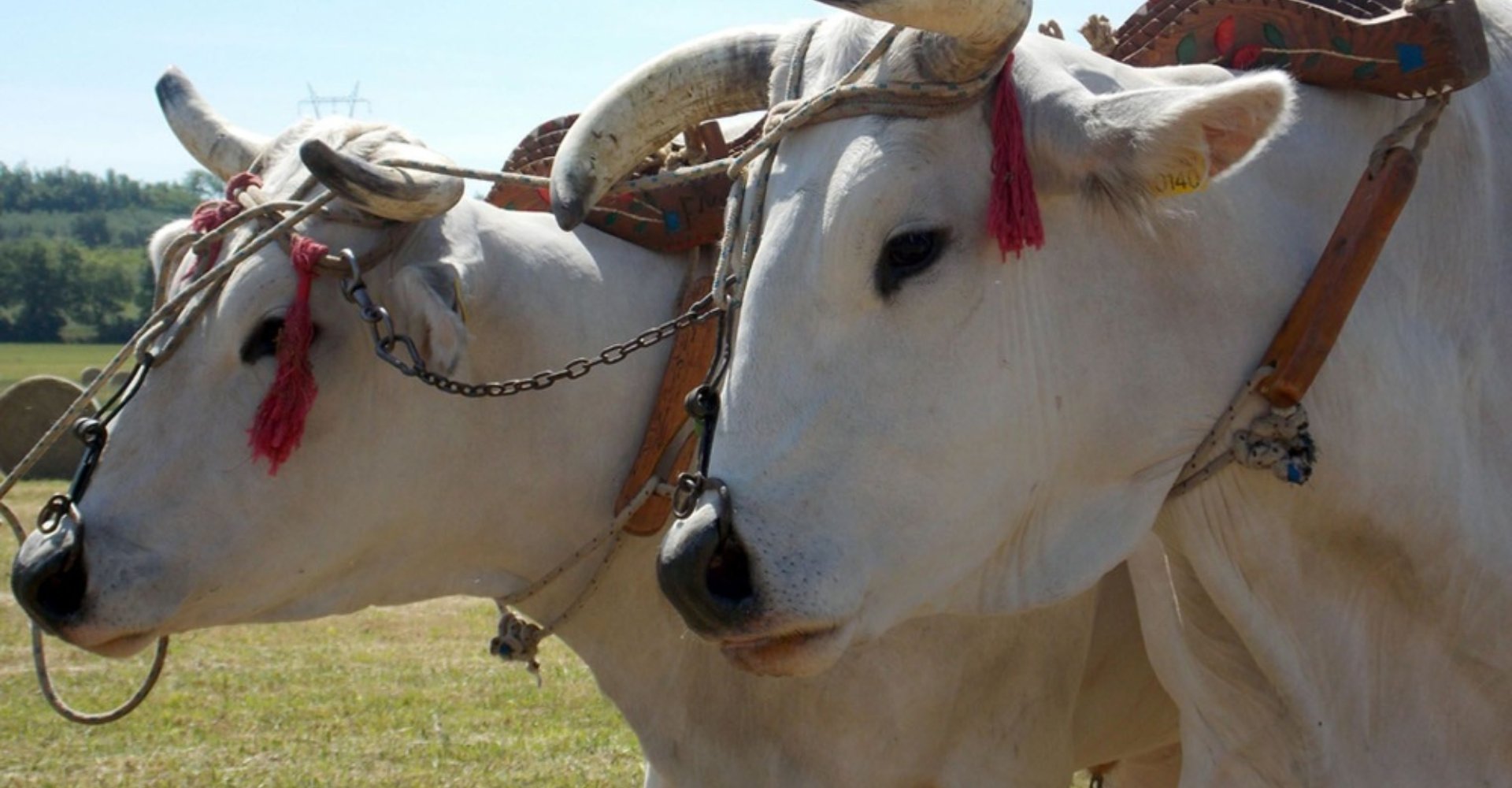 An important treasure in Tuscan traditions
Wine, oil and the bistecca fiorentina, the one with the bone: Tuscany is famed in the food and wine world for these specialities, but few know that the meat for the bistecca comes from a bovine breed among the oldest and most important in Italy. We're talking about the Chianina, which was originally bred in the Valdichiana (where it gets its name). It still lives in the wild today and was "saved" from extinction in the last 50 years thanks to the passion of some courageous breeders. This breed of cattle is tall, strong and among the largest, whose meat is prized and sought after all over the world. According to the established rules, breeding takes place in the wild: the cows are left to graze in the summer and are moved into the stables for the winter, fed by hay collected in the warmer months.
The highly-beloved fiorentina is made from cuts of Chianina. This tender steak is found in traditional dishes, served stewed, braised and boiled, exquisitely cooked by local restaurateurs.
Among the bovine breeds protected by the Vitellone Bianco dell'Appennino Centrale Consortium, the excellent reputation of the Chianina is known worldwide.