Surf in Tuscany
For those looking for beautiful waves
Tuscany may not be like California, but this doesn't mean there are no possibilities to surf in Tuscany! Here you can find a lot of surfers along the coast looking for the perfect wave. In fact, Versilia is the capital of surfing in Italy, since the high frequency of big waves and the winds of Libeccio and Maestrale, practically guarantee constant surfing, perfect for surfers of all levels. But there are also Livorno and Piombino that you can visit for an adventurous and sport trip on the coast.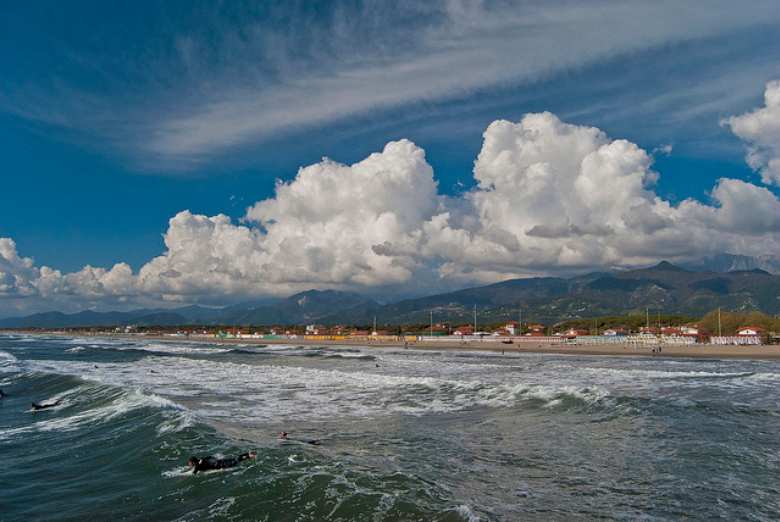 Beach Break with sea storm from south-west and west without wind.
Maybe this is one of the most famous meeting point for surfers of all Versilia region. The pier at Forte dei Marmi was constructed at the end of the road built by Michelangelo Buonarroti in the XVII century to carry the marble he needed for his statues. Now the pier is no longer used for this purpose but it still offers the best view of this marble Riviera and it's a place where surf enthusiasts compete.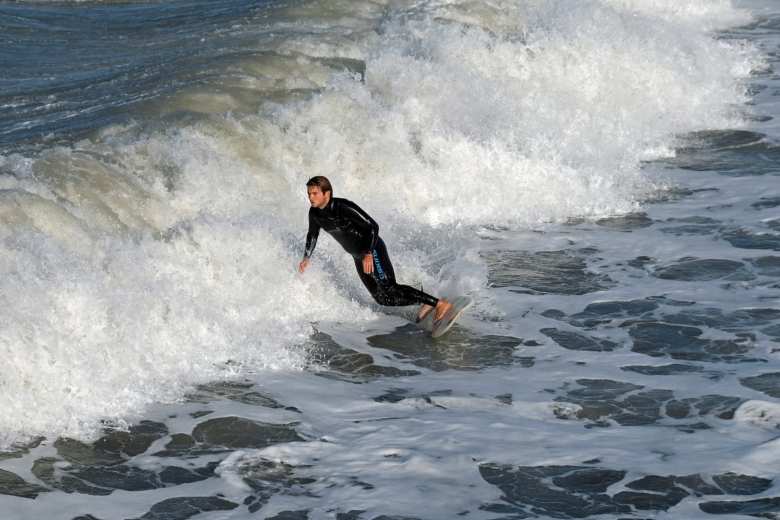 Beach Break with sea storm from south-west without wind.

If you want to learn or improve how to surf, reserve some lesson at Bagno Aloha Surf School: it is a meeting place for surfers in the area, for beginners and advanced, for children and adults. There are also many surf shops along the coast. From the pier in Lido di Camaiore you can admire the long-stretched horizon from the sea to the Apuan Alps.
Piazza Mazzini, Viareggio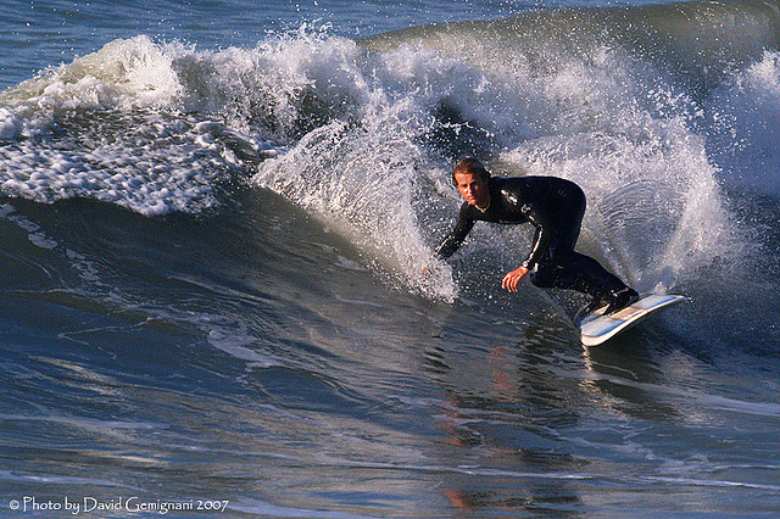 Beach Break with sea storm from south-west and west without wind.
Since several years Viareggio is the favourite autumnal destination for surfers. Riders in Viareggio meet in Piazza Mazzini: one of the biggest square in Viareggio, where the annual Carnival and all the biggest events take place. Several palaces like Palazzo delle Muse and Palazzo Moretti overlook on Piazza Mazzini and you can also see the statue of Burlamacco, the symbol of Viareggio's Carnival. Also Tito del Molo, in the northern part of the harbour, is a spot choosen by riders. On the sea side of the square there is a long sandy beach where you can relax after your surf.
Reef A-Frame on rocks with sea storm from south-west and west without wind.
Il Sale is a popular destination for surfers all year around. Indeed the rocky conformation of the seabed (be careful!) favors heavy waves in many periods. Probably here you can find the heaviest waves on the italian peninsula. The place is situated 6 km south from the harbour of Livorno, on the right side of Bagni Roma.
Have you ever heard about surf music? It is a music genre derived from rock'n roll, jazz and blues born in the 60s in the Usa. You can't miss Surfer Joe Summer Festival in Livorno: the largest gathering of surf music fans in the world.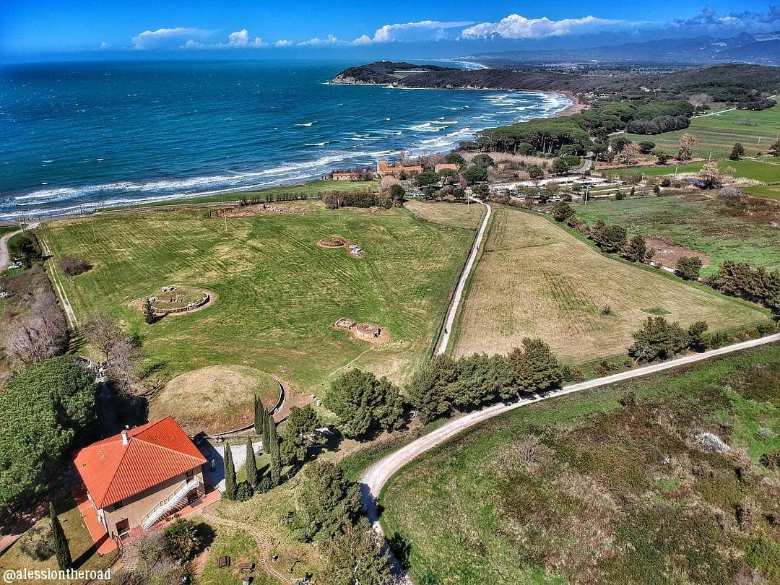 Beach Break left on sand with sea storm from south-west without wind or with big sea storm from west without wind.
The shallow water and wide beach at Perelli, and at nearby Carbonifera, make it possible to practice surf, windsurfing and kitesurfing in absolute safety. This site is very popular in summer with its hot winds, and can occasionally offer extraordinary days when unsettled conditions generate east winds and south-generated waves of up to two metres.
You might also be interested in