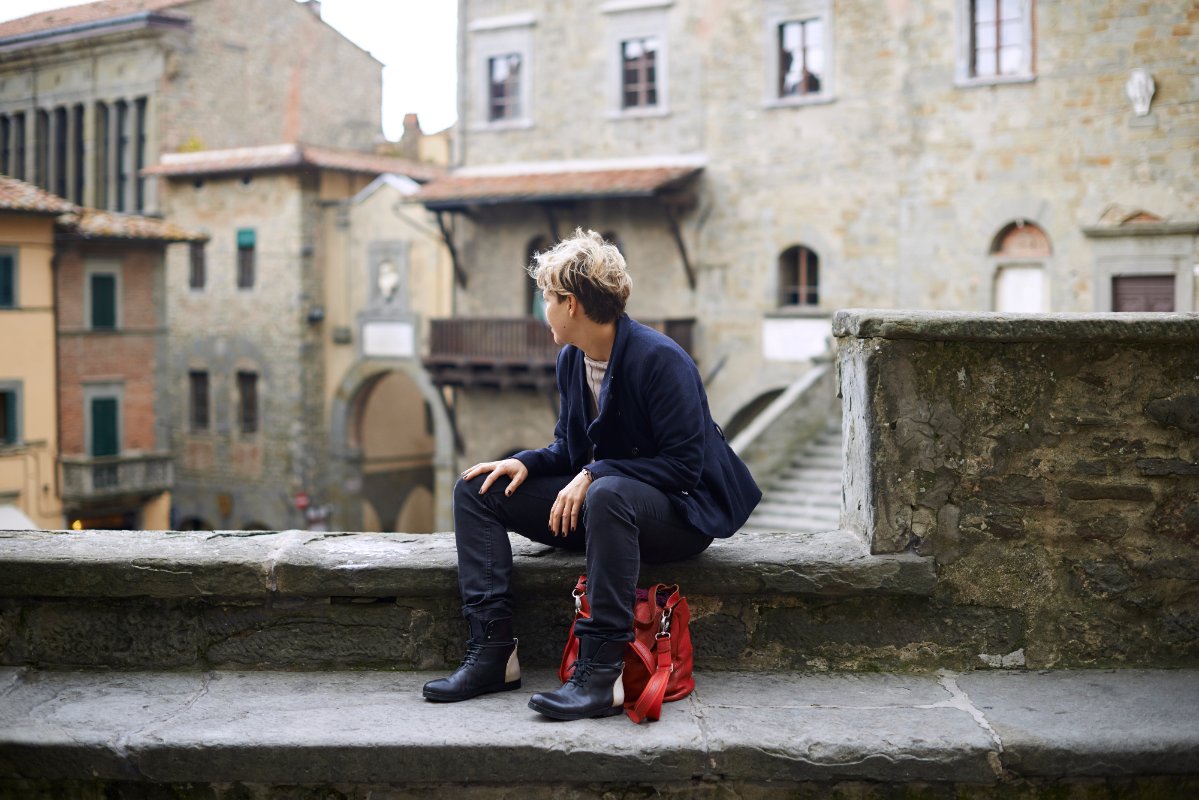 Clet's "Common Man" is back. Get the history.
A few days ago,
Clet re-installed his Common Man statue on Ponte alle Grazie
, one of the bridges on the Arno river, in Florence.
Without permission, again!
This is a story about art, prohibitions, freedom of expression, fears. Clet is the French artist, who has been living in Italy for over 20 years, and is now universally known for his
guerrilla art
,
his altered (yet illegal) street signs
, that you can easily see around Florence, and
an unforgettable "big nose-tower"
!
In
October 2011
he placed overnight his
Common Man
fiberglass statue on the bridge (and not a random one, this is the bridge in front of Ponte Vecchio!).
The Common Man statue is intended as a stimulus to take an important and risky step. It represents one of those moments on one's life in which one needs to make a decision even not knowing its consequences (the void below him is this unknowingness). So Uomo Comune decides to take this step, and invites everyone to do it. The irony lays in being part of this dangerous spectacle from the safe side of the railing. The act is permanently frozen in limbo, being a sculpture that doesn't move and will never finish stepping out, and so will never know if his choice was the right one or not – the only way for us to know is if we were to try it ourselves."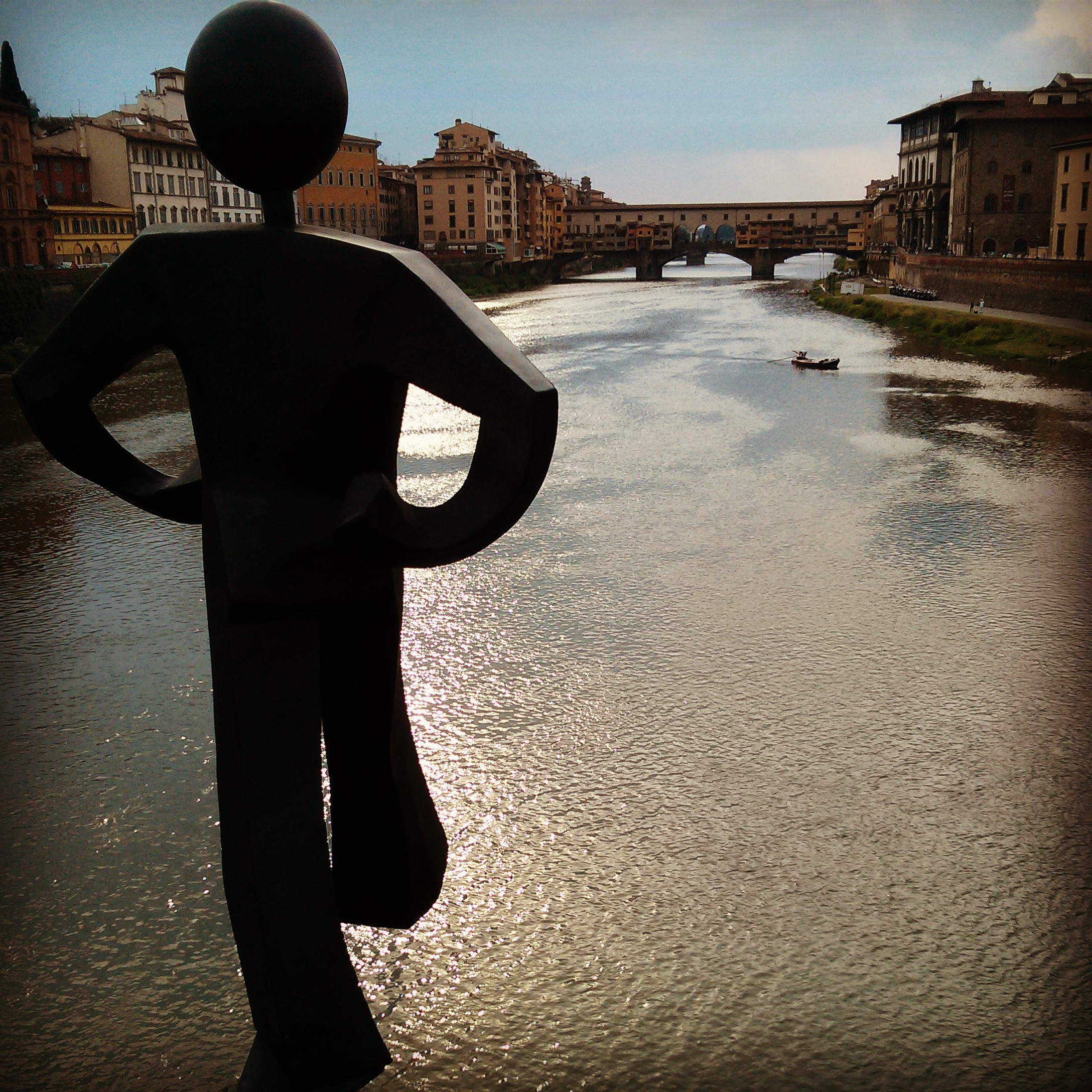 In June 2013 Clet was required to pay the fine.
As a protest he placed the Common Man back on the bridge!
Make sure you go and see this clever and fun installation, before its removal. And, anyway, remember that you can always enjoy Clet's art just by walking around the city or visiting his
studio in the San Niccolò neighborhood
.
You might also be interested in