location_cityHistorical Buildings
Acquedotto Leopoldino
The structure designed in the 1700s to bring water to Livorno spans 18 kilometres through the woods.
The Acquedotto Leopoldino, also known as the Colognole Aqueduct, was designed to supply more water to the city of Livorno and its port. The arrival of ships and their crews required quantities of water that were well above what was used by the city's inhabitants.
Begun by Grand Duke Ferdinand III in the late-1700s, the aqueduct was completed by Leopold II. The job was initially given to the Florentine Giuseppe Salvetti, who designed a course through the hills that started in Colognole, where the springs were, and ended in Livorno. Following Salvetti's death, the architect Calocchieri took over. The building site was first led by Ranieri Zocchi and later Pasquale Poccianti. It was Poccianti who built the three large cisterns (the Pian di Rota Cistern, the Cisternone and the "city's cistern"), which served to filter and purify the water before reaching the city.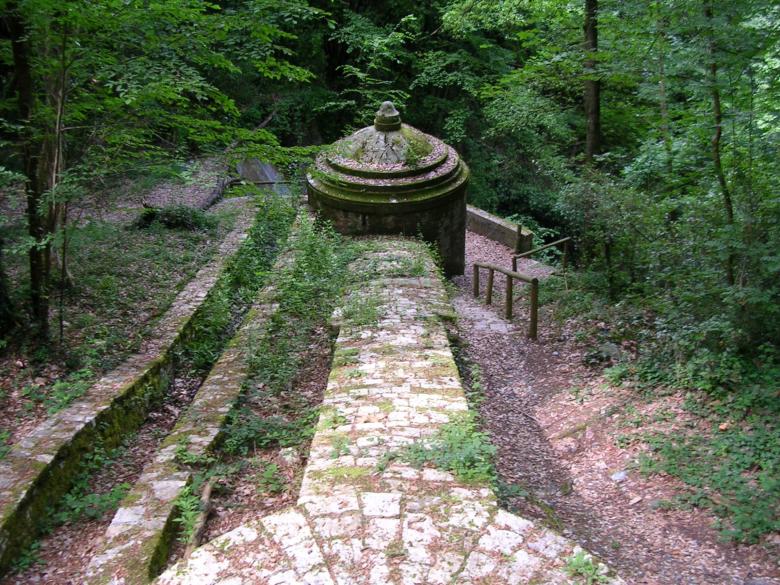 The Cisternone, which can contain 11,000 cubic metres of water, is still used and is a priceless example of Neoclassic architecture in Italy: its coffered dome is highly reminiscent of the Pantheon in Rome. The "city's cistern" was instead never used, but today, thanks to its renovation, it hosts cultural initiatives and events. The entire course of the aqueduct runs 18 kilometres long and includes majestic arcades, tunnels and niches that are harmoniously inserted into the greenery of the Livorno hills. Indeed, Poccianti thought of the layout as a sort of itinerary that was both functional and panoramic at the same time.
Livorno
Tastes of the seaside, hidden itineraries and plenty of surprises
One of the most iconic images of Livorno is the Terrazza Mascagni, a quasi-infinite structure with a stunning view over the sea. But Livorno is more than just a beach town—it's a busy port city and has been since the second half of the 16th century, when the powers-that-were decided to transform this fishermen's village, built around the Tower of Matilda of Tuscany, into one of Europe's main ...
Morekeyboard_backspace
You might also be interested in