Spring in Tuscany: spas and nature from the foot of the Amiata to the Val d'Orcia
from natural springs to modern spas, from parks to delicious products
The mountain of Amiata is enlighted with the colours and the heat of spring which dissolve the recently fallen snow. If you want to visit the ancient volcano you shouldn't miss the nearby green panorama and the healthy springs of Val d'Orcia, too. For a holiday, or just a trip out of town, this area is the right place to spend unforgettable moments, surrounded by nature, culture, food and relaxation.
Take a walk through the woods and discover the beauty of nature and industrial archaeology, pampering at the spa and forgetting the stress of everyday life.
You might also be interested in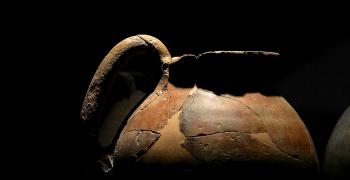 trip_origin
Learn more
Etruscans
Mistery, history and arts: exploring Tuscany in the footsteps of the Etruscans means getting in touch with an ancient, fascinating and enigmatic
continue...