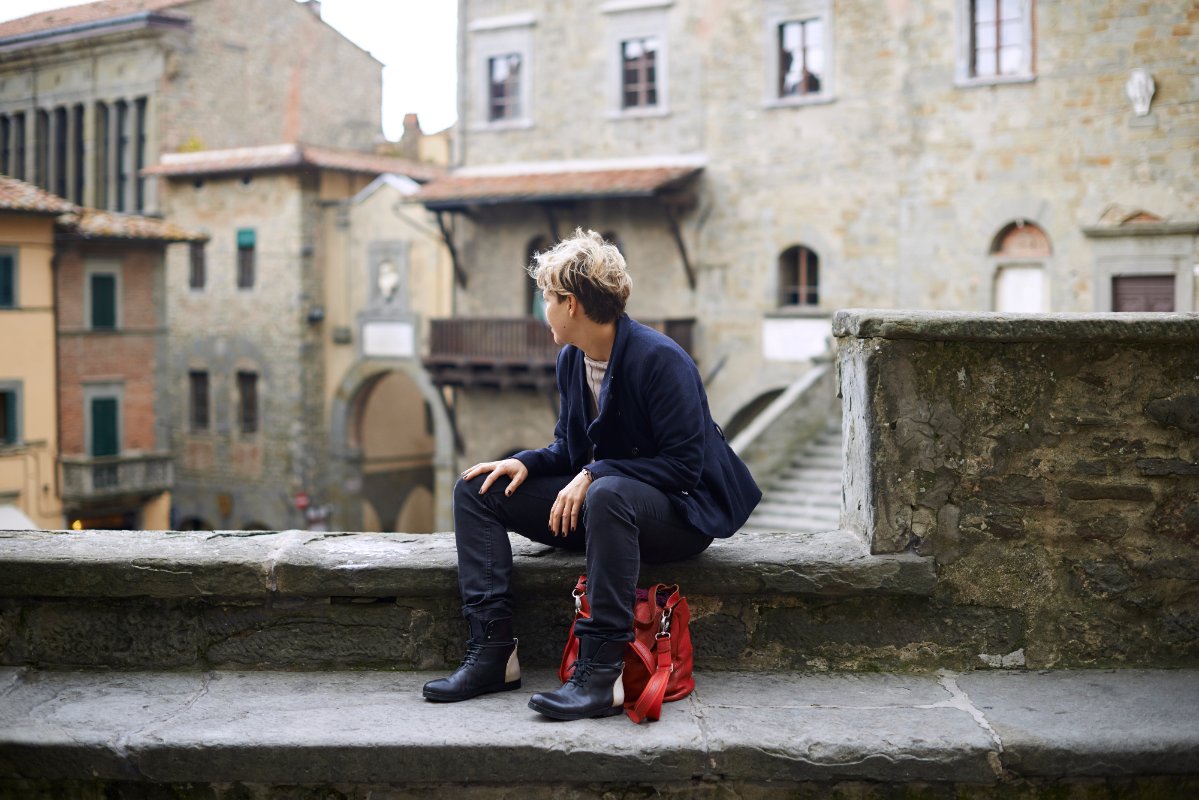 Clet strikes again with figure on Ponte alle Grazie
&nbps;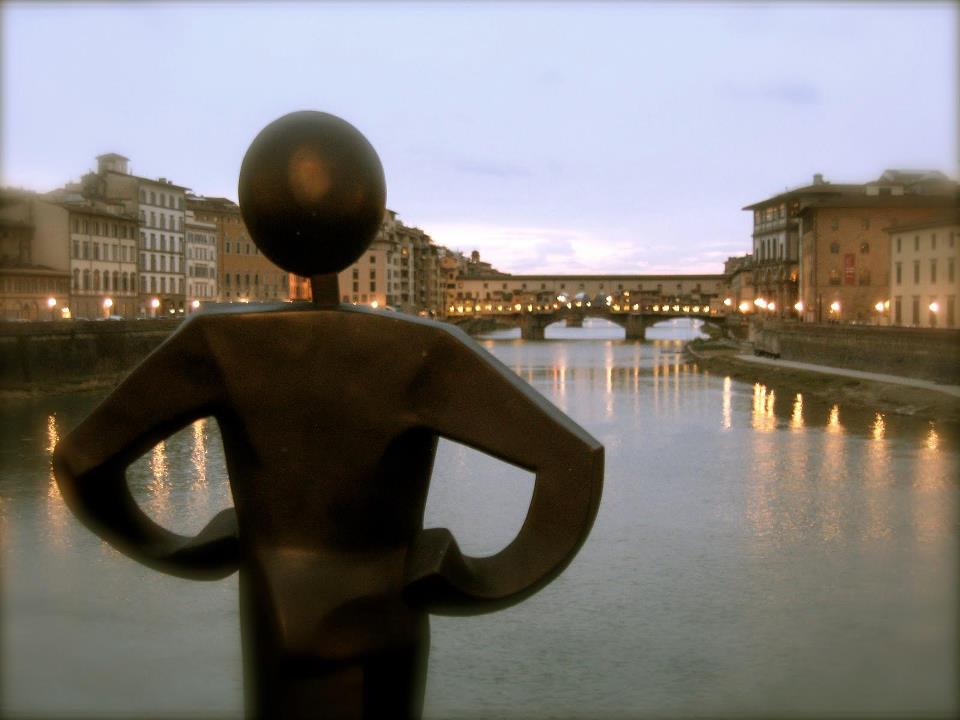 Last October we met the artist CLET who's been making headlines with his humorous and slightly illegal street sign art. Now he's upped the stakes with a full-sized figure installed (under the cover of night) on Ponte alle Grazie, one bridge over from Ponte Vecchio!
The typical Cletian stick figure made of fibreglass has been installed with a metal support on one of the bridge's piers that jut out. One foot on the support, the other walks out into space. The figure has his arms curled up at his side in a gesture that I read as both proud and determined.
What is the statue doing?
1) admiring the view of Florence's landmark Ponte Vecchio?
2) about to commit suicide? (this could mark the end of CLET's art!)
3) Other (write your opinion below)
The work is of course installed without a permit
(on Wednesday Jan 19) so it's a matter of time before the city takes it down. The fact that it's still up after two days is almost a miracle.
You might also be interested in