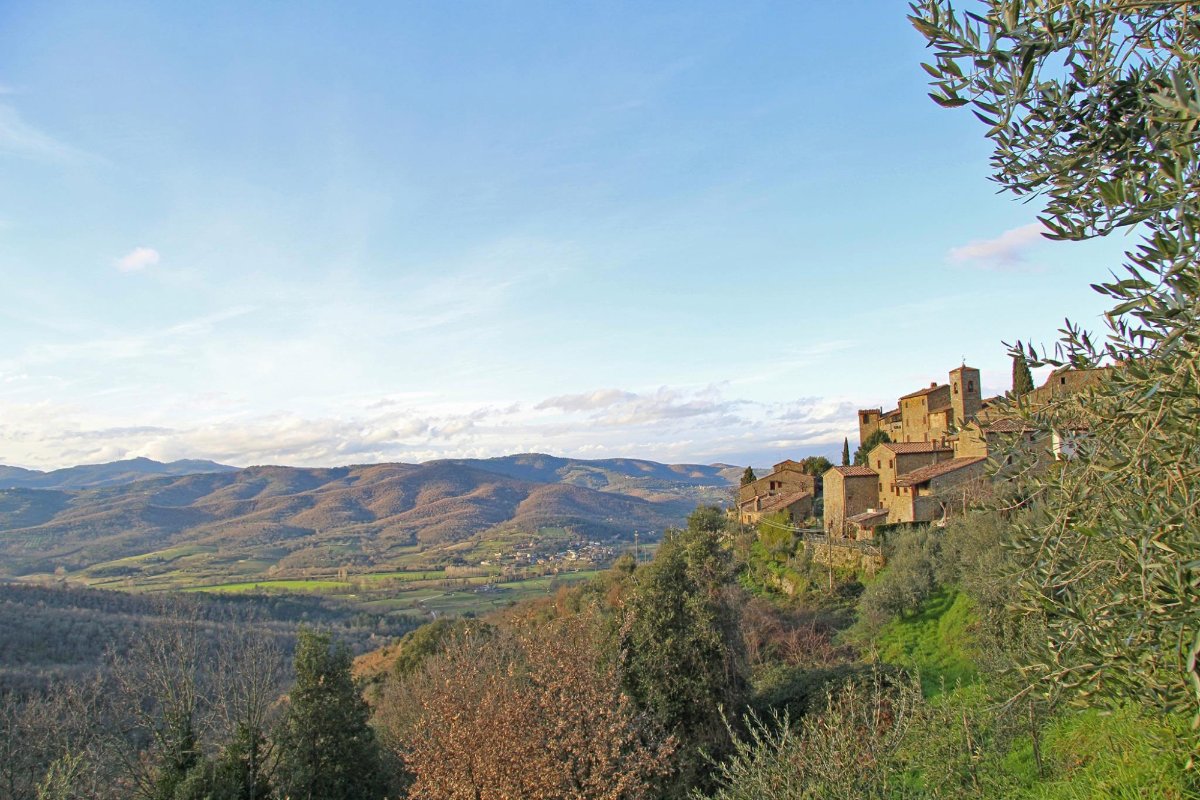 Tour of Badia a Ruoti, through the sacred and the secular
A hiking route to discover the churches and countryside of the Valdambra
The Valdambra, in the Arezzo area, is an area full of stories and legends. There are many castles and ruins attesting to the history of counts and nobles, many of which can still be visited today, properties of unimaginable value for Tuscany.
If you love walking and discovering these areas at a leisurely place, you can make a loop around the areas surrounding Badia a Ruoti, in the municipality of Bucine.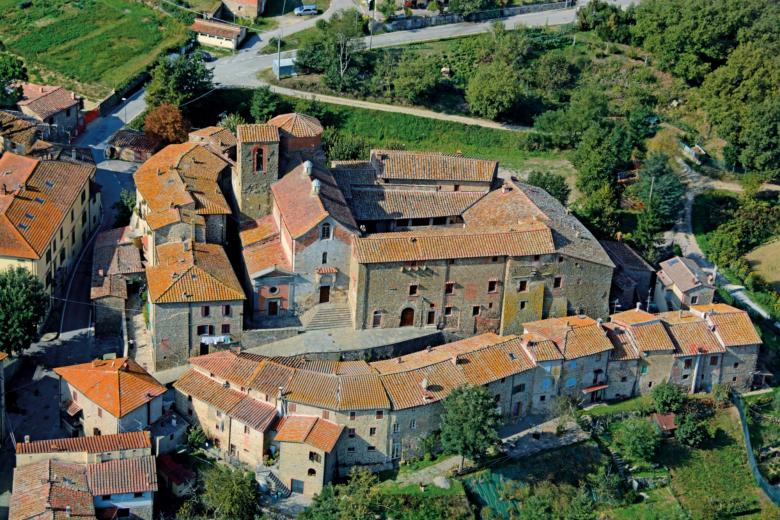 The tour starts in Badia a Ruoti, which gives you the opportunity to visit the abbey church where you can see remarkable 15th-century frescoes. Striking and bright colours depict the Virgin Mary surrounded by a circle of angels and saints. On the lunette above, there is a depiction of the Annunciation. The artwork, by renowned artist Neri di Bicci, was commissioned by a Camaldolese abbot in 1471 and reflects the simple style of the past.
The abbey of San Pietro in Roti was founded around the year 1000 and was one of the most important monasteries in the Camaldolese order.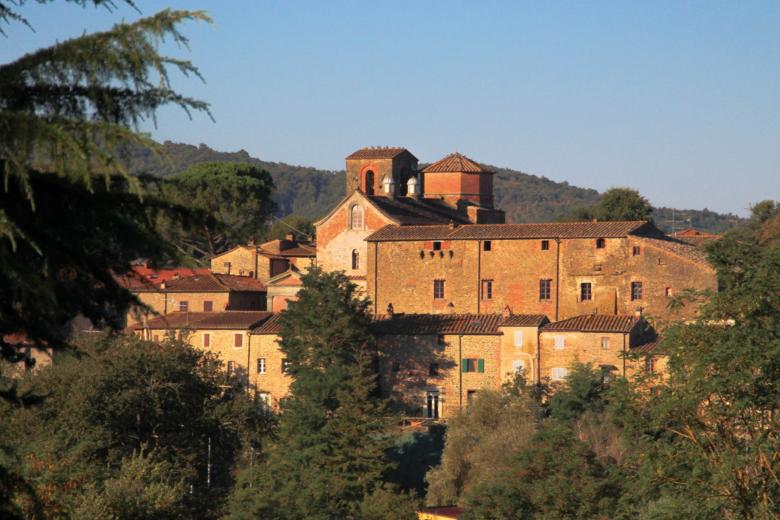 Go down the main road in the village, which leads into the CAI 125 hiking trail, and start the loop. With a brief climb, you will see the Upper Valambra. Once protected by the woods, after the Raggiolo farm, continue up to the right on a cobbled mule track.
After passing the house of the Conte, you will see the village of Ambra below and the unmistakable shape of the castle in Cennina.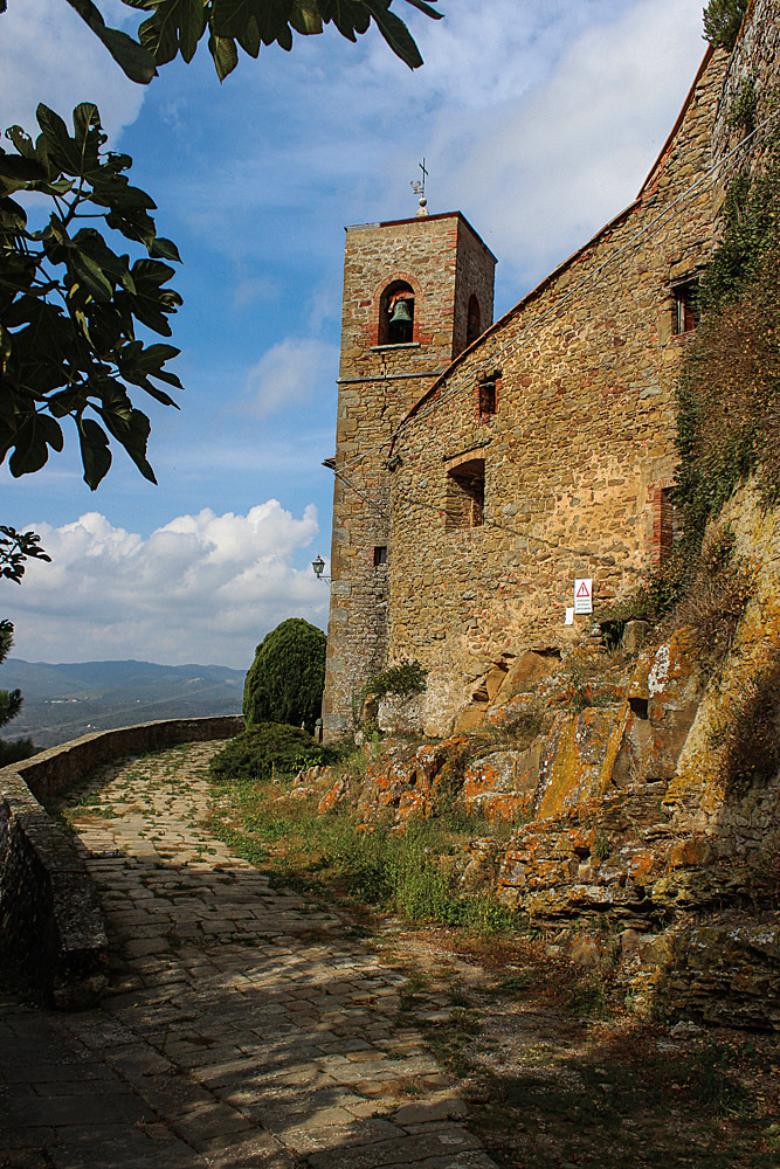 You will then reach the town of Sogna, where it is worth stopping to take a look at the castle that belonged to the Ubertini. There are very few traces left of its fortifications as they were destroyed in the first half of the 15th century during the long war between Siena and Florence. The path continues down a white road which connects Sogna to the castle in Rapale, next to which there are several Etruscan and Roman ruins. After walking through the old fortifications, the journey becomes rockier and more disjointed.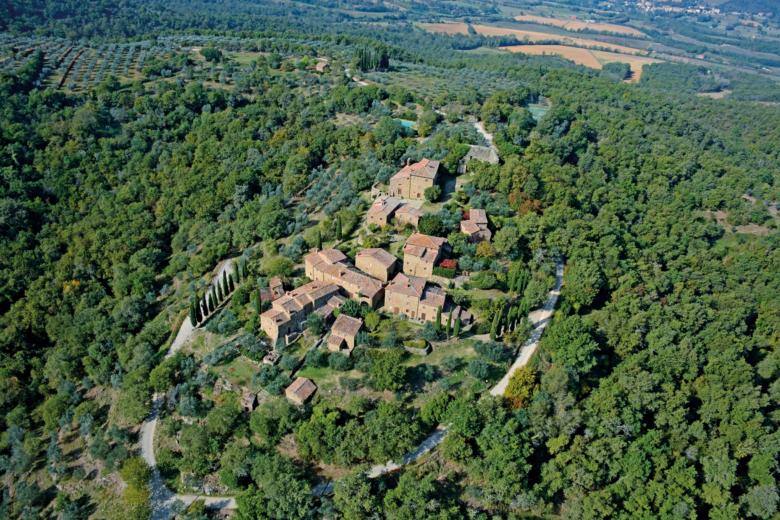 The forest gives way to vast fields that have been growing over the centuries in this fertile plain with the help of the Ambra streams. From here you will reach the small town of Pietraviva, which still has an architectural layout from the Middle Ages.
After a brief climb, you will get to the crossroads from the start which marks the end of the tour. It is worth taking a detour to see the enormous oak tree which stands at some hundred metres tall. It's been there for two centuries, along with other extremely tall trees.
This tour is part of the guide book Il Diario del Viandante, by the municipality of Bucine. On the official website, you can find details about the routes, useful information and maps to download.
You might also be interested in