A trip back in time among the fortress hilltowns built by the Aldobrandeschi: discover their history and enchanting views over Monte Amiata
The 5 most beautiful castles around Monte Amiata
Knights and ladies in soft velvet clothes, announced by the roll of drums: imagination becomes reality in the land around Amiata, which takes you back in time. If you are lucky, you might take part in the medieval pageants at the immutable hilltowns of Abbadia San Salvatore or Santa Fiora: the Offerta dei Censi at the former and the Palio delle Sante Flora e Lucilla at the later. But if you are looking for an adventure in places with a perennial medieval flavour, with unspoiled nature on one side and ancient stones on the other, here is the itinerary for you. Discover the five most beautiful citadels around Amiata.
You might also be interested in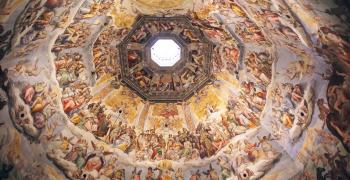 Learn more
Art and Culture
Tuscany is the cradle of the Renaissance and known all over the world for its immense artistic and cultural heritage.
continue...