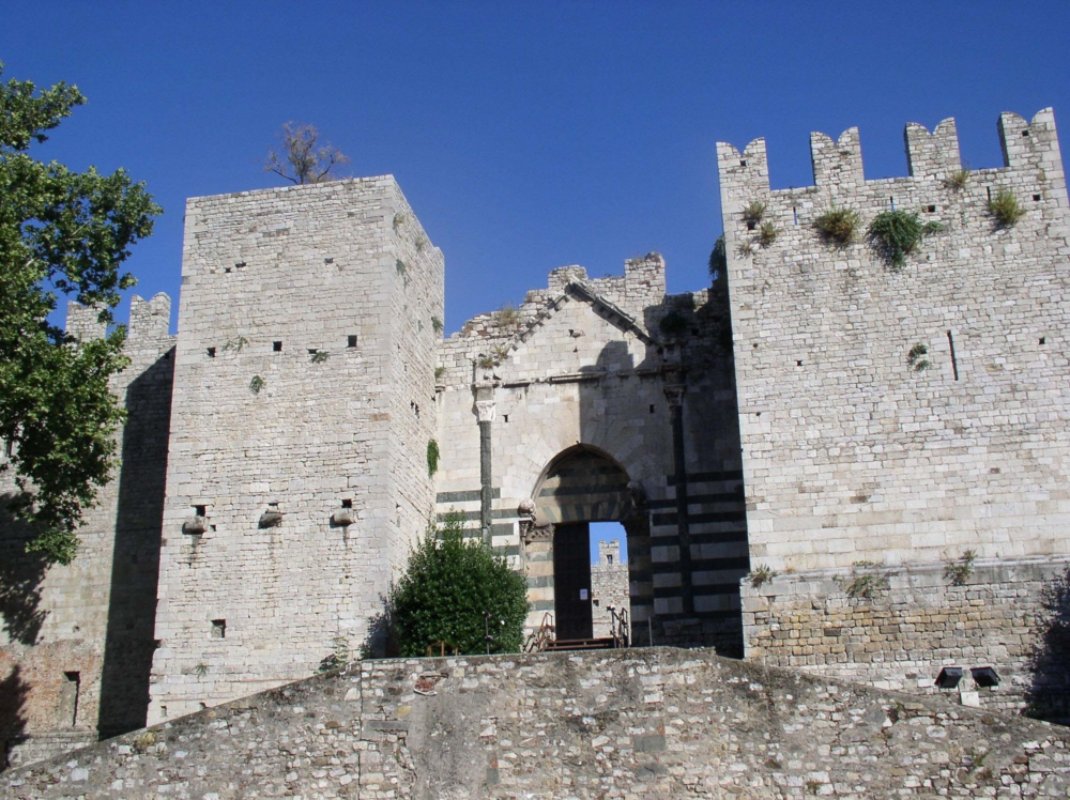 4 things not to miss in Prato
A small jewel not far from Florence
The city of Prato is located just half an hour outside of Florence and hosts many art jewels that deserve a visit. Here is a list of 4 monuments not-to-be-missed. Read also: A day trip to Prato
The Duomo
Prato Cathedral or Cathedral of Saint Stephen is the main Roman Catholic church of Prato and seat of the Bishop of Prato. The work of expansion and renovation of the parish church (probably of the tenth century), which began in the mid-twelfth century, transformed the modest building in one of the most important Romanesque-Gothic churches of Tuscany. The Cathedral contains a number of notable works of art, such as Andrea della Robbia's sculptured relief doorway, Donatello's pulpit, frescoes by Paolo Uccello, Filippo Lippi and Agnolo Gaddi. Between 1386 and 1390 the Chapel of the Sacred Belt was added to the church and each year, on September 8, the Display of the Sacred Belt of the Madonna (the belt which, according to the tradition, was given to Saint Thomas by the Virgin Mary during the Assumption) takes place.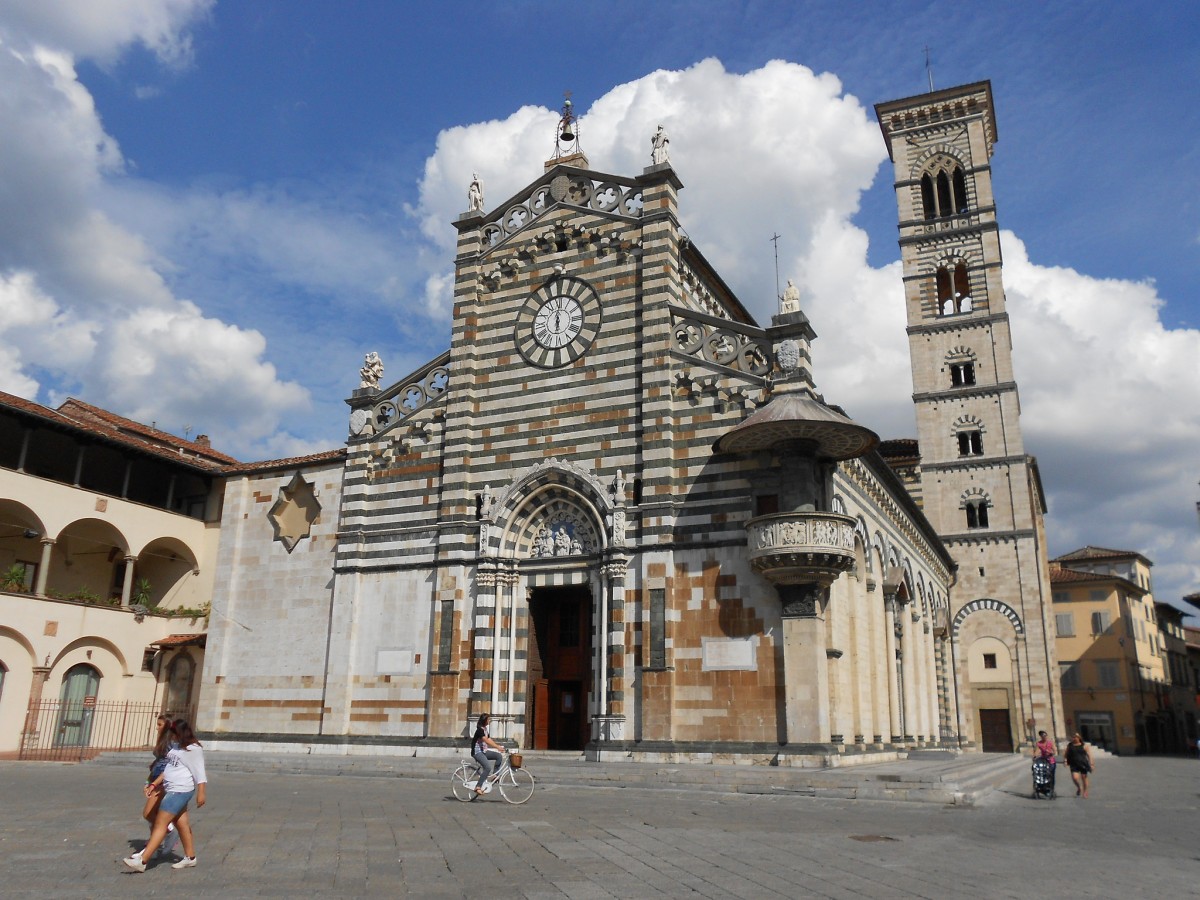 Castello dell'Imperatore (Emperor's Castle)
The Emperor's Castle, also known as Fortress of S.Barbara or Castello Svevo, is located in Piazza delle Carceri and is considered the most important Prato's testimony of 11-13th centuries architecture, as well as a perfect fusion between style and military function. Built in 1237 and ended in 1248 for the medieval emperor and King of Sicily Frederick II, Holy Roman Emperor, has a square plan with towers crowned with the characteristic Ghibelline battlements as well as the walls. The castle is open to the public every day from 10am to 4pm and the entrance is free.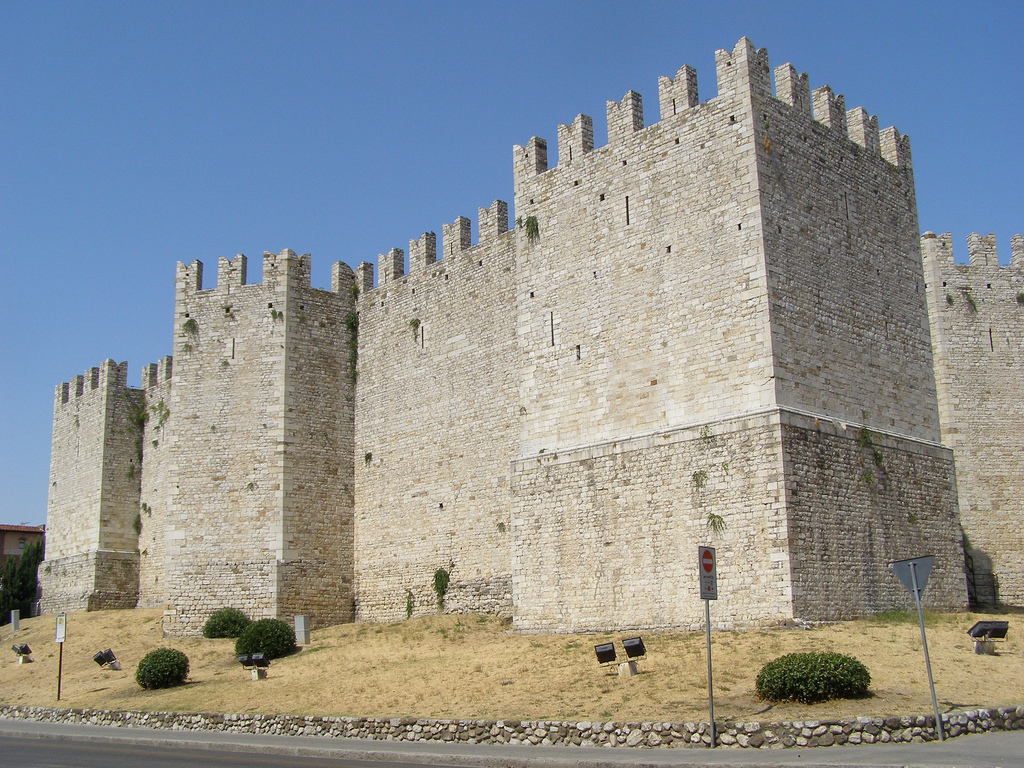 Palazzo Pretorio
Palazzo Pretorio is located in the Piazza del Comune, in the city centre of Prato, not far from the Duomo. It was built as a prison and seat of the municipal and foreign courts at the end of the thirteenth century. It has changes many times and had a troubled history through the changing architectural styles and continuous remodeling of its structure. During the 16th century, the building, including the belltower, collapsed. It now houses the Civic Museum of Prato.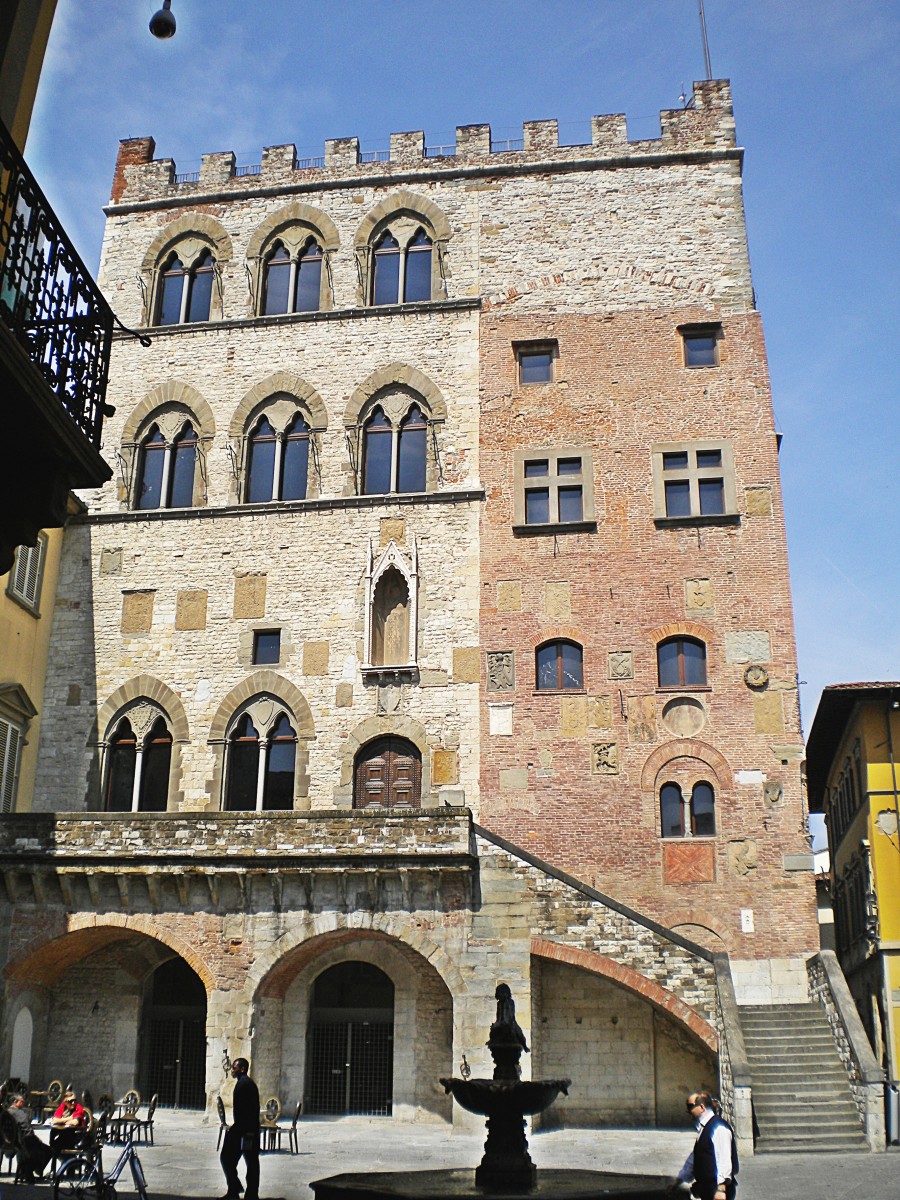 Basilica of Santa Maria delle Carceri
Legend has it that the construction of the sanctuary dedicated to the worship of Mother Mary was decided after miraculous events that happened at the end of the fifteenth century around a picture of the Madonna and Child, painted outside prison of Stinche, which caused a immediate popular devotion. It is considered one of the earliest and most notable examples of use of Greek cross plan in Renaissance architecture. Work started in 1486 and were completed in 1495, but left unfinished the exterior, which adopts the traditional two-tone green and white in original forms that are reflected in the works of Florence (Santa Maria Novella, San Miniato and the Baptistery). Inside, the structure of the basilica shows clear references to the architecture of Alberti and Brunelleschi. The entablature is decorated with a frieze in glazed earthenware by Andrea della Robbia; the beautiful stained glass windows depicting the Annunciation, the Nativity, the Assumption, the Visitation, were executed and designed by Domenico Ghirlandaio.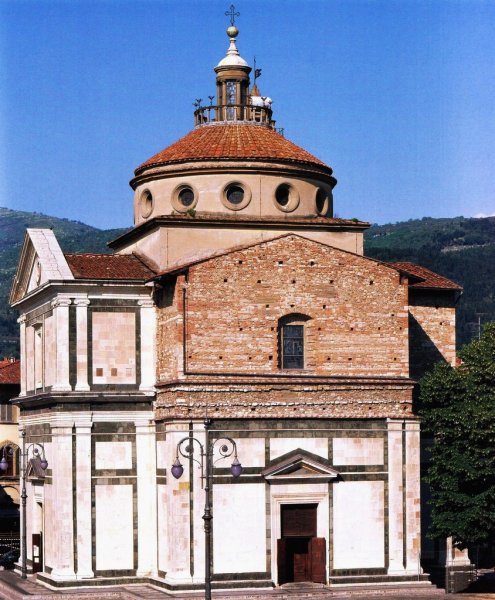 You might also be interested in