The Brattello Forest by bike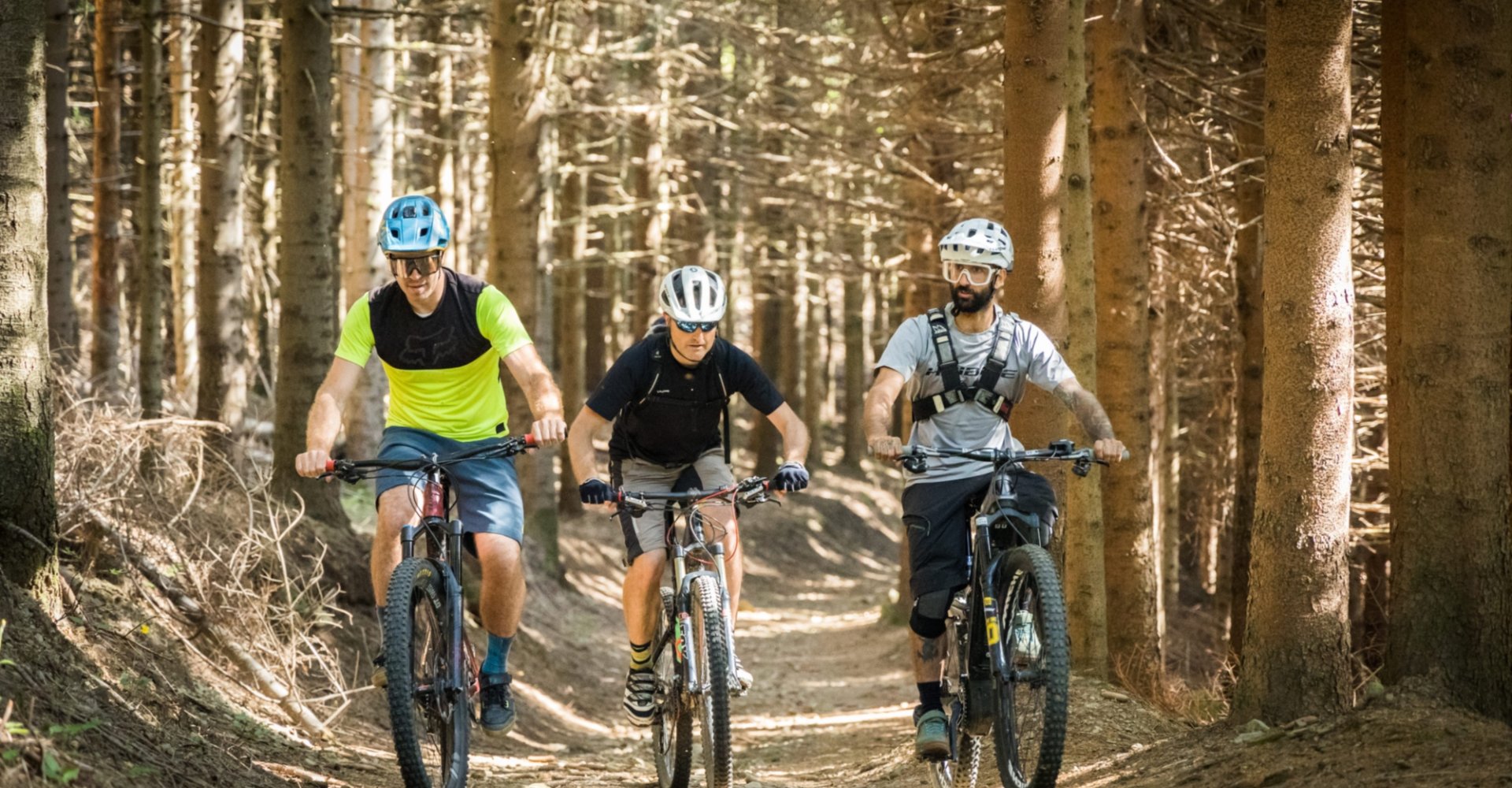 A beautiful conifer and beech forest near Pontremoli, yours to discover by bike
This trail runs within the beautiful Brattello Forest that stretches between the pass of the same name and the Borgallo Pass in the municipality of Pontremoli. The Forest is also affected by the ancient Via degli Abati and a trail that connects the trail network of the Alta Via dei Monti Liguri (A.V.) with that related to the Grande Escursione Appenninica (G.E.A.).
The trail, which runs entirely within the Forest, measures 14.4 km with an elevation gain of 698 meters, characterized by dense terrain with climbs that reach up to 14/15% gradient, and a few steep descents where caution must be exercised due to the stony and rough terrain.
The start and finish of the trail are located in a large open area about 2 km from Passo del Bratello, easily recognized by the presence of a water collection tank used during emergencies to put out fires.
When you arrive at Pian di Valle, a dirt road will begin that you will follow for 3.5 km before arriving at the starting point of the Bratello Forest loop. Overall this trail is not too strenuous, but as always we advise you to use caution.
The trail is part of the Lunigiana Bike Area trail network and is marked with the number 12. For more information: www.lunigianabikearea.com
Explore
Discover something of interest near this itinerary
[]