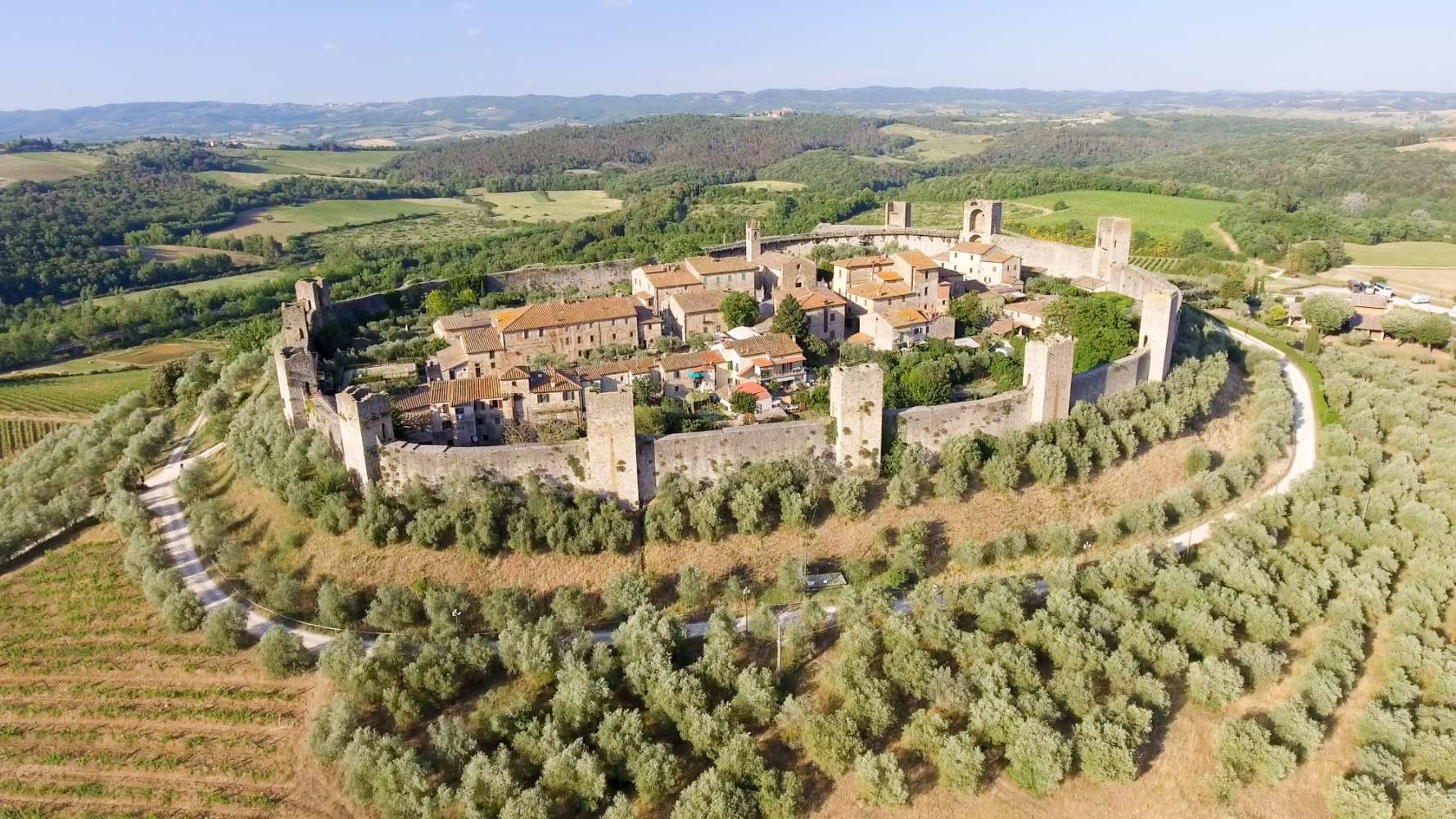 Photo ©Shutterstock.com / GagliardiImages
A few unmissable sights along the pilgrim route listed in the geographical order that you would walk them
5 must-see sights on the Via Francigena in Tuscany
There are many reasons to walk the pilgrim route the Via Francigena; one of the reasons we did it ourselves was simply to see something of the world, unrushed and unfiltered. And on the Via Francigena in Tuscany that's exactly what we got. As the route goes from tip to toe through the whole of Tuscany, it includes some pretty incredible Tuscan sights.
Here are our unmissable top 5 sights on the Via Francigena in Tuscany (although there are so many more!), listed in the geographical order that you would walk them.
Forgotten villages of the Apuan Alps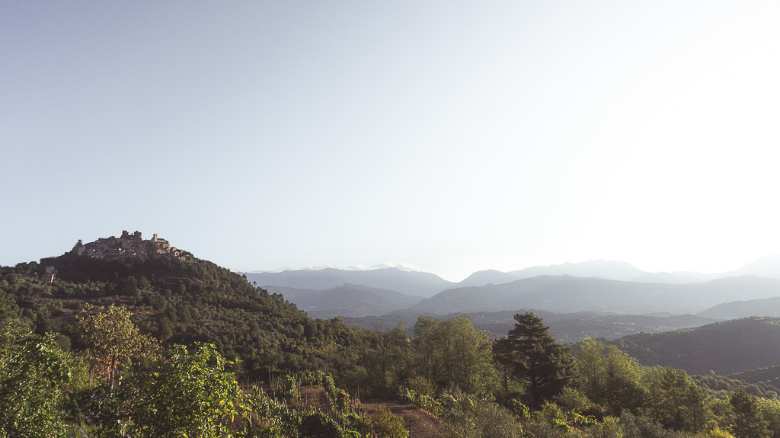 The Via Francigena in northern Tuscany threads together so many hidden gems but we'd particularly recommend a walk through the Apuan Alps and its beautiful villages.
A small mountain range near the border of Tuscany and Liguria, the Apuane is home to several remote and picturesque villages that are very beautiful. Start from Aulla to find an old Tuscany in the little communities of Bibola and Vecchietto.
The towers of San Gimignano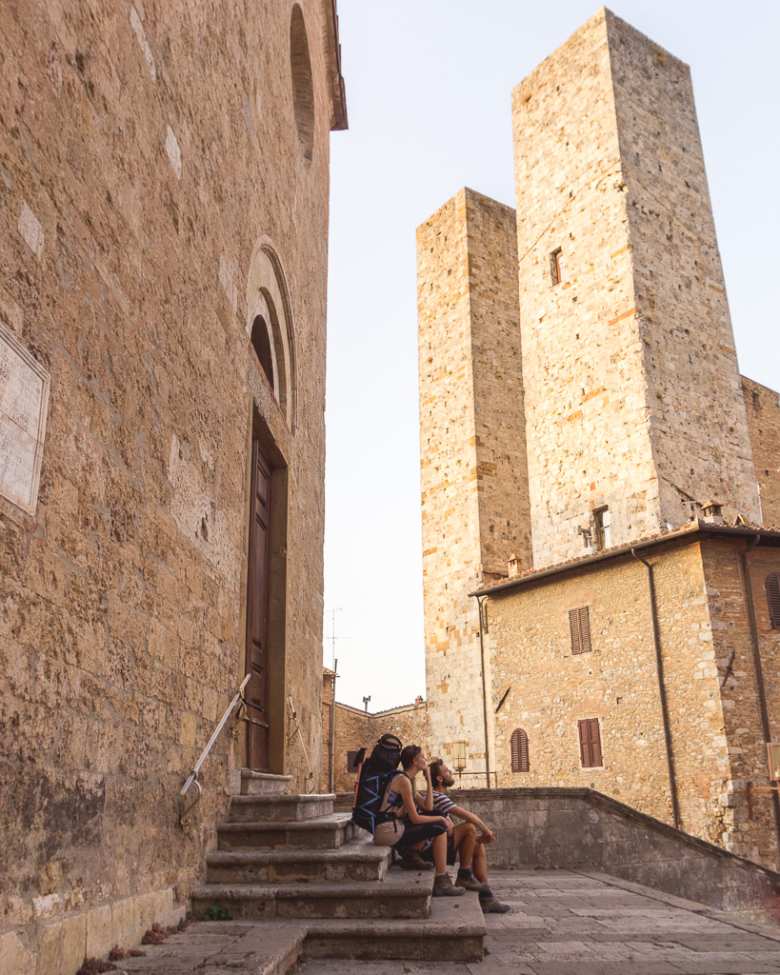 One of the iconic sights of Tuscany, the 14 medieval towers of hilltop town San Gimignano is a highlight for anyone visiting Tuscany. But as a walker-pilgrim you see San Gimignano in a unique light; both approaching and leaving the town you get stunning views of the towers and its vineyards, and once inside the walls a special visit to the Duomo to collect the stamp only for pilgrims. We also seem to remember a certain beer free for us poor pilgrims on offer as well…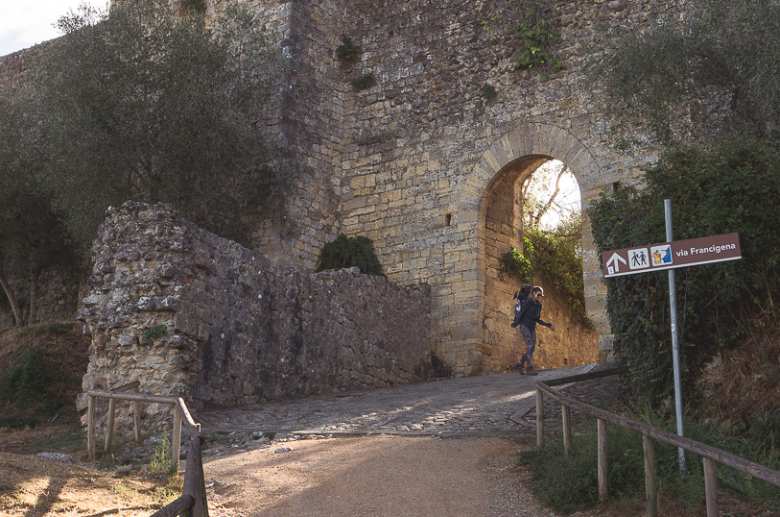 Surrounded by Tuscan countryside, the circular battlements of Monteriggioni sit like a crown on a hill, visible from miles around. That's how it looks anyhow, walking towards it on the Via Francigena. Built in the 13th century and still intact, it's a place where you feel the history of this pilgrimage, and can almost see the long line of pilgrims that have gone before you.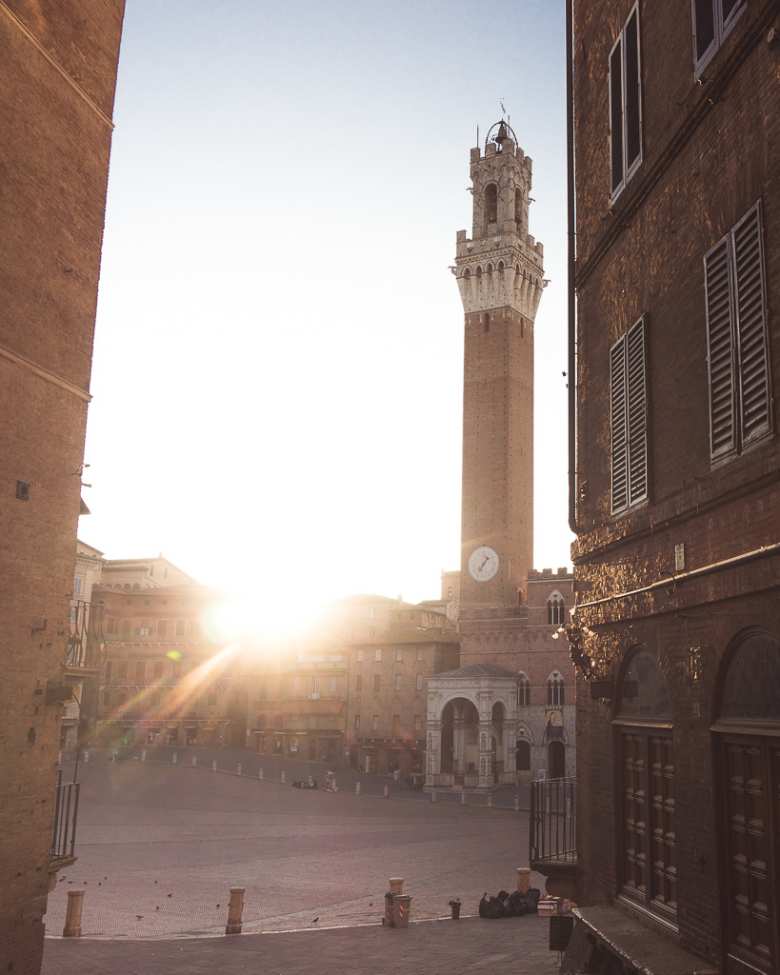 Did you know that the historic city of Siena is on the Via Francigena? Or even more excitingly, that the route threads right through the Piazza del Campo, its famous shell-shaped piazza that hosts Siena's Palio horse race? Time your walk to coincide with the Palio (held in July and August every year) and you could join the throngs in the Piazza watching the race. Or simply walk the perimeter of the Piazza, imagining the thundering of hooves behind you and the screams of the crowd…
Cypress tree avenues in the Val d'Orcia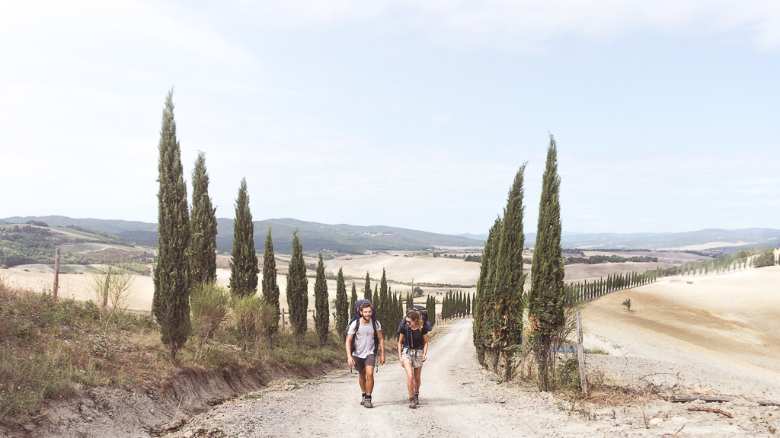 Beyond Siena is a sublime landscape of rolling hills so evocative of Tuscany. This rural idyll is dotted by rustic farmhouses threaded with those iconic cypress driveways that everyone comes to Tuscany to see. Walking between golden fields and lush green trees in Val d'Orcia on summer evenings is still one of our most treasured memories of walking the Via Francigena, even now.
Which of these 5 must-sees on the Via Francigena in Tuscany attracts you?
You might also be interested in