natureNaturalistic attractions
Apuan Alps Regional Park
The spectacle of marble mountains overlooking the sea
Majestic peaks from which you can enjoy an incredible view of the sea, spectacular caves, incredibly green lakes and landscapes that seem almost alpine: the Apuan Alps, only a few kilometres from the Versilian coast, which rise up to Monte Pisanino's two thousand meters, are a true natural spectacle.
The Apuan Alps Regional Park protects this incredible natural environment: the mountains from which the famous Carrara marble is extracted have a rugged morphology, with deep valleys and steep slopes.
The park ranges between Versilia, on the sea-facing slope of the Apuan, Garfagnana, the inland slope, and Massa Carrara.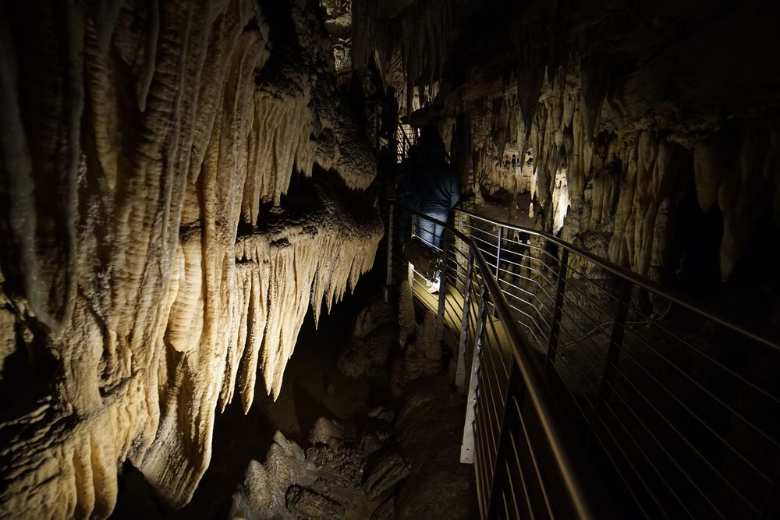 A wild and untouched environment, where the limestone mountains guard karstic phenomena underground: there are in fact 1,300 well-known caves, among them the Antro del Corchia in Stazzema – the deepest abyss in Italy – as well as the splendid Grotte del Vento in Vergemoli, both open to guided tours.
In addition to the numerous botanical rarities – which you can admire in the Pietro Pellegrini Botanical Garden, a splendid alpine garden in the municipality of Massa – here you can see golden eagles and choughs and stroll through wonderful woods and oak forests, which alternate with the Mediterranean scrub.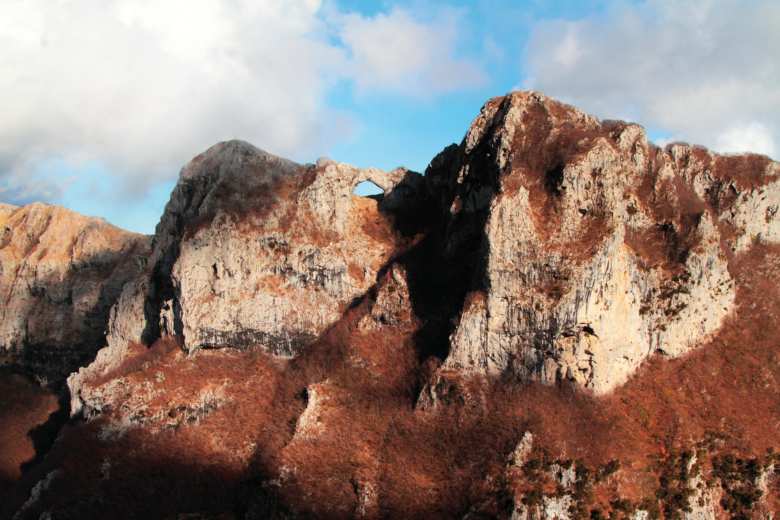 Amongst the natural rarities there is Monte Forato, with its large natural arch – one of the largest in Italy – which joins the two peaks creating a visible hole both from Versilia and from Garfagnana: on some days of the year, the rising sun can be seen passing through the arch from the towns of Volegno and Pruno, in the municipality of Stazzema.
The Marmitte dei Giganti are also spectacular, deep cylindrical holes formed by streams over centuries that can be seen walking down Monte Sumbra.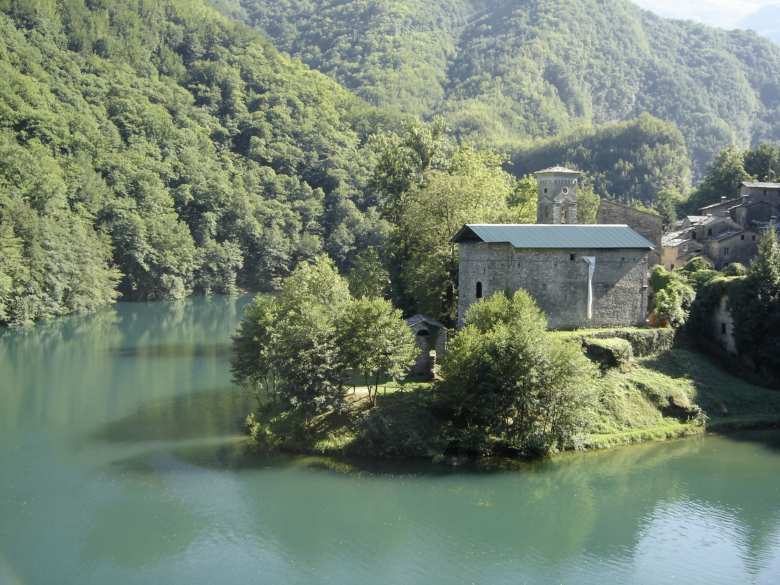 The Apuan Alps are rich in water and artificial lakes that were created to produce electricity and have now become a fascinating destination, such as Lake Vagli, under which lies the ghost town of Fabbriche di Carreggine, which was completely flooded in 1946 to build the reservoir, as well as Lake Isola Santa, on whose shores there is a partially abandoned village.


Info: parcapuane.it
Stazzema
Castles, fortified sites and chisel-made medieval tunnels
Surrounded by the Apuan Alps, Stazzema is a scattered town, forming part of the historic Versilia region—in the area, it's the only town that is entirely mountainous. With its magnificent setting and panoramic views, you'll want to admire its numerous hamlets—a solid 17 of them—which are spread down the slopes of the mountains. ...
Morekeyboard_backspace