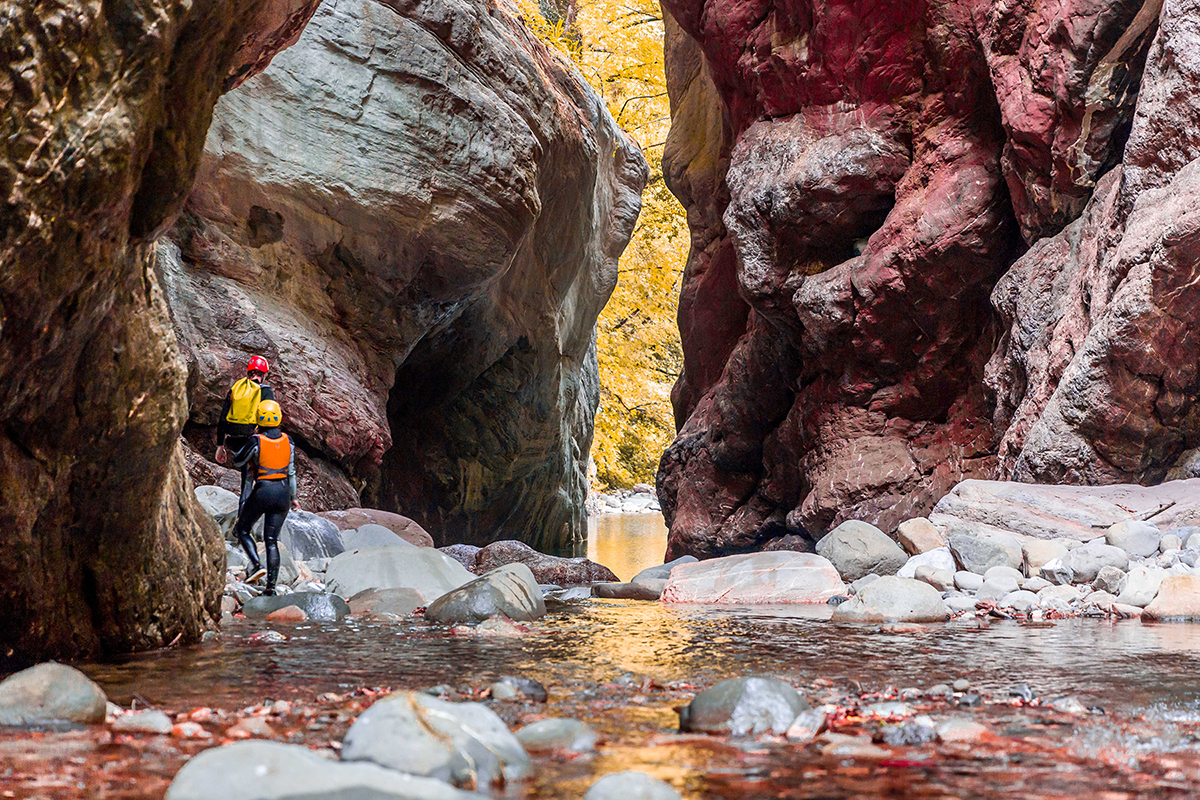 Photo ©We Live we explore
natureNaturalistic attractions
The Giaredo straits
Magical ravines of the Upper Lunigiana where crystal clear water flows undisturbed
The Lunigiana is not only a land of villages and castles, but hides unspoiled and little-known natural places like the Giaredo straits.
From the succession of five canyons, you can closely observe the magic of the stone carved by the swirling waters of the Gordana stream. The Giaredo straits are located on the border between Pontremoli and Zeri, in the province of Massa-Carrara and are one of the natural wonders of the Upper Lunigiana, in the Tuscan-Emilian Apennines.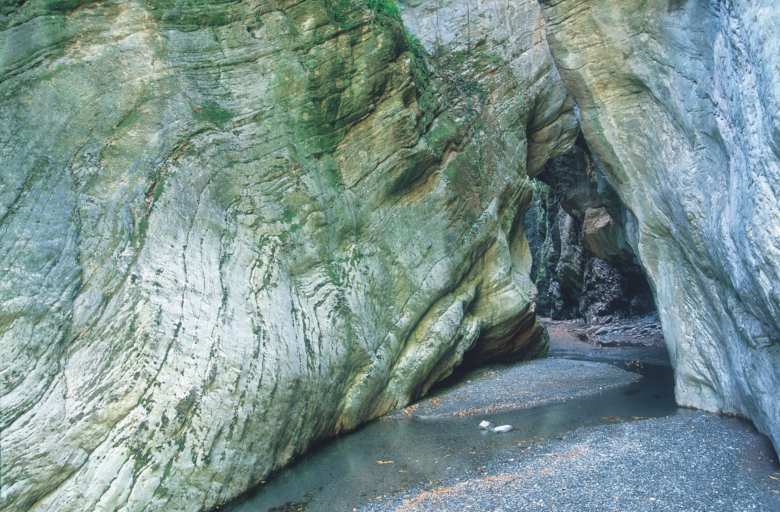 Walls over 20 meters high hide a natural world that is hard to imagine from the outside. To arrive at the straits, there is an easy walk of a few hundred meters before reaching the entrance. Like the curtain of a theater, the banks of the stream suddenly rise up to show their secret treasure. On the stage, there is a unique show in which water, rock and wild vegetation are the protagonists, illuminated by an amber light. To climb the straits you need to walk in the stream bed and occasionally swim in the deep pools of crystal clear water. What is striking about the landscape, besides the narrowness of the gorges, is the variety of rock colors. They are a natural kaleidoscope going from red to green and from grey to blue, spread in rainbow-like layers throughout the water.
The route is open to the public, however the best time to go is during the summer. You can choose between a sole excursion: in total autonomy (it's recommended you wear a thermal wetsuit to protect from the low temperature of the water) or with the help of expert guides, who will provide you with the necessary equipment. Whatever you choose, it is essential to know how to swim to visit the straits.
Zeri
A place to be discovered in the upper Lunigiana, on the border between Tuscany, Liguria and Emilia Romagna
Despite its vast scale, the area of Zeri is marked by a strong identity, a perfect destination for lovers of the peace and quiet of the mountains. Here, the pace of normal life fades into the lush, green countryside, where prized cattle and oxen graze peacefully on the hilly terrain. ...
Morekeyboard_backspace