account_balanceMuseums
Museum of the Lungiana Stele Statues
An itinerary to discover the artworks found in Pontremoli
The Piagnaro Castle is a medieval building that has been restructured several times over the years. To the north, there is the keep of the fortress, which is flanked by a bastion from the Medicean era. At the centre is the oldest part of the complex and it was likely built in the first half of the 1200s. To the south, the residence of military leaders has a 17th-century style. Beginning at the end of the 1600s, the fortress was used mainly as a police station. In the 1900s, it was used as an elementary school. It was restored in 1957-8 and became the home of the museum.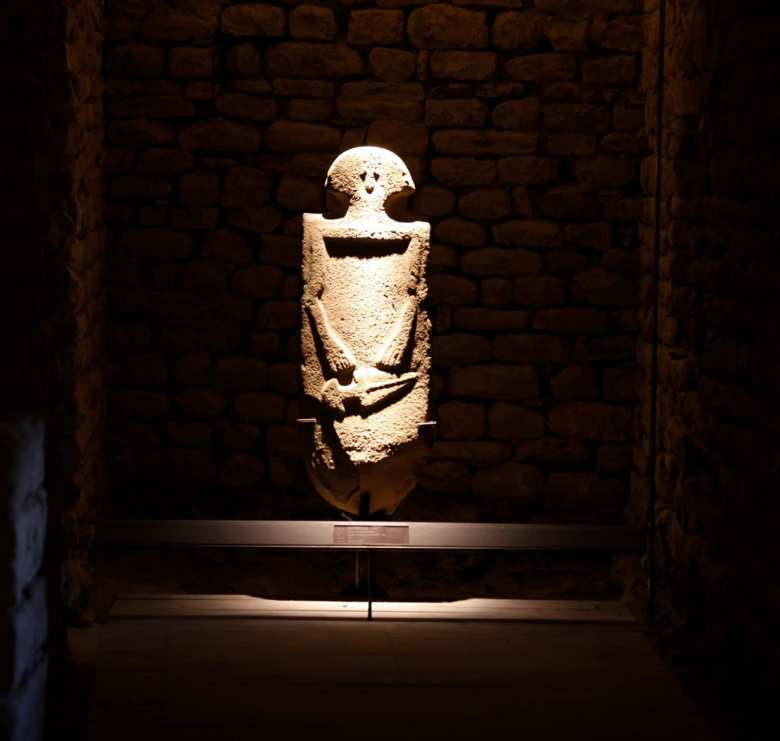 The pinacoteca, or the main gallery, conserves and displays the Stele statues (25 originals and 29 cast moulds), which document the culture of the civilizations that lived in the Lunigiana area, from the Aeneolithic to the late Iron Age. A new section was opened in 1999 with the aim of contextualizing these works in the archeological reality of the area. The museum route will be completed after the rooms on the second floor of the castle are re-modeled.
Its very suggestive collection tells about one of the most important phenomena of megalithic europe. The Stele Statues represent male and female human figures in sandstone made between the IV and the I millenium b.C..


Pontremoli
The mythical Apua immersed among art, nature and Lunigiana's traditional cuisine.
Pontremoli is the northernmost town in all of Tuscany and one of the most distinctive Lunigiana centres. Built on a plain surrounded by hills and mountains, the town is a tiny treasure trove of artistic and monumental heritage. Simply by crossing its medieval bridges and walking along its streets, you'll find yourself travelling back in time to a mythical era. ...
Morekeyboard_backspace