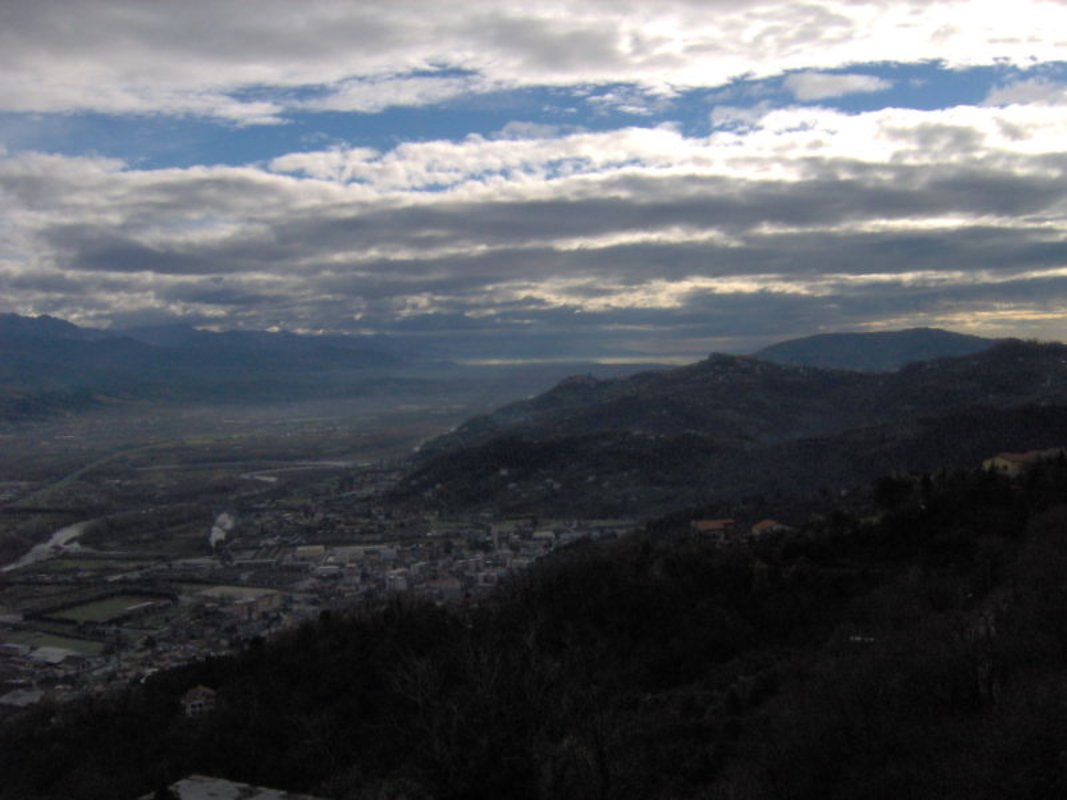 Lunigiana and its natural treasures
Grottos, castles and state parks with Legambiente
ORIENTATION
The Lunigiana
is a border area, a temporary stopover in the journey between
Tuscany, Emilia Romagna and Liguria
. The area has the air of a place suspended in time while at the same time incorporating new influxes and trends. Its traditions and dialects only highlight its original qualities. Visitors will find castles and fortresses, all admirable feats of defensive architecture placed high on rocky hills. They will revel in small medieval towns and hospitality structures, villages filled with stone houses and buildings, farms, windmills and more immersed in a green landscape still largely unknown and rich in rare flora and fauna.
Tosco-Emiliano State Park

The Tosco-Emiliano State Park runs over 60 km between Tuscany and Emilia Romagna. The area distinguishes itself for its high levels of biodiversity, rich in flora and fauna that is of great importance on both a naturalistic and landscape scale. Here we find tangible evidence of human presence from prehistorical to medieval to more recent times.
Alpi Apuane Regional Park

The Apuan Alps are located at the most northwestern point of Tuscany. They represent one of the most extraordinary and original mountain chains in Italy. Their complex geological history can be read in the strata of the rocks and in the richness of its marble mountains which have changed the course of history and redrawn our cultural maps over the centuries. The Apuan's geological makeup have created over 1300 grottos, some of which are open to the public including the
Equi Terme Grottos
. The Apuan Alps are characterized by an ample variety of flora, in some cases authentic rare botanicals, and a peculiar endemic fauna.
Fiume Magra State Park in the Lunigiana

The two Fiume Magra State Parks in the Lunigiana safeguard well-preserved environments characterized by a fluvial system with branches and small islands boasting willows and the like. Thanks to this diversification, the environments of the Magra River host various species of birdlife including ducks, cranes, kingfishers as well as various types of herons. The nearby
Via Francigena pilgrim trail
offers several important medieval historical places: the
Abbey of San Caprasio ad Aulla
, including the museum; the Chiesaccia di Fornoli, the guard of the ancient pilgrim lookout; and the Pieve di Sorano with the attached archeological area; and a center boasting examples of Stele statues from the Lunigiana.
The
Piana di Filattiera
is an excellent example of a well-preserved rural landscape with a still functioning mill that produces flour from grain, corn and chestnut. State Parks are equipped with service areas and are accessible for all. Some examples are the Bagni di Podenzana, the Terrarossa fishing lake and the Filattiera Nature Trail. To learn more about events and guided visits, contact Legambiente.
Legambiente

Via Magra 2 - 54016 Terrarossa MS
tel 0187422598 - fax 0187423221
info@lunigianasostenibile.it
www.lunigianasostenibile.it
You might also be interested in