account_balanceMuseums
Ethnographic Museum of the Lunigiana
In Villafranca, there's a collection of objects that showcase historic farming traditions
The Ethnographic Museum of the Lunigiana is located in Villafranca in Lunigiana, and conserves artefacts of a farming community left unchanged for centuries. The museum is found in the 14th-century mills in the town of Villafranca.
The objects, dating to between the end of the 18th century and the post-WWII period, are displayed throughout 11 rooms, reconstructing the various aspects of rural life: from hemp cultivation to weaving, woodworking to folk medicine, as well as cuisine, milling, the production of chestnuts and wheat, wicker chair weaving, local units of measurement and the transformation of milk.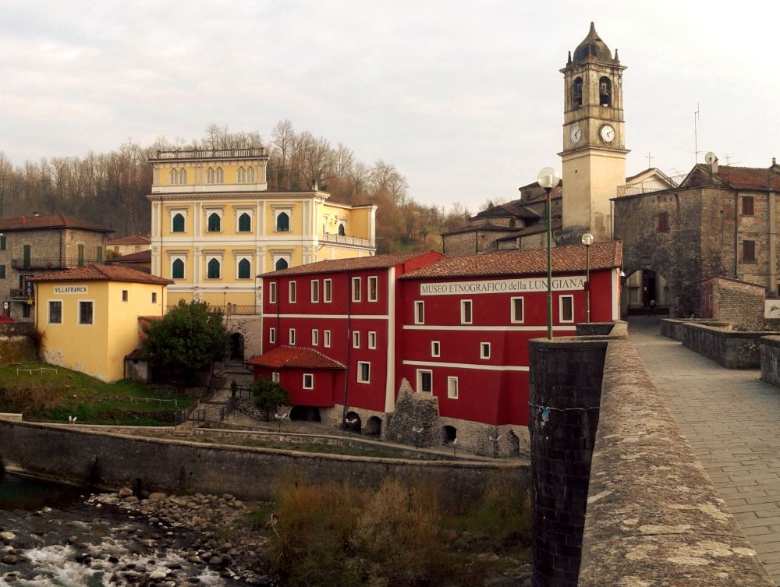 The museum route includes three large thematic areas across three floors. On the top floor, there are materials related to domestic activities, like chestnut production, weaving and winemaking, while the second floor is dedicated to craftsmanship, like working wood, iron and stone. Lastly, the ground floor is home to instruments and tools used for farming and the restored equipment used in the mill and olive press.
Villafranca in Lunigiana
Along the Via Francigena, with unique flavours and nature trails
The village of Villafranca in Lunigiana is a perfect model of small-town life in this historic area of Tuscany. The landscape is characterized by its rich vegetation alongside chestnut and oak woods. Ash trees, downy oaks and holm oaks alternate with cereal crops and pastures, while the vineyards cover the sunniest terraces. Villafranca is located along the Via Francigena. ...
Morekeyboard_backspace