Routes for the sporty and slower cycling tourists
Tuscany by bike: from enduro trails to seaview tracks
From extreme differences in gradient for those who love to a gravity and adrenaline rush to the endless network of dirt tracks that run alongside little-used secondary roads, for road or gravel bike enthusiasts. Then there's lots of mountain biking, almost as much as Tuscany with all its mountains. Even for the most cool and collected cycling tourist, the region is dotted with towns and villages bursting with art and culture, always worth visiting without haste, plus there are the cycling tracks along the Tuscan Coast.
You might also be interested in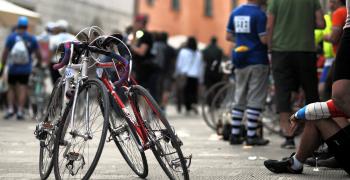 directions_bike
Learn more
Cycling
Cycling is the best way to delve deep into the soul of a territory. It allows you to reach the most beautiful places by taking the less-travelled
continue...