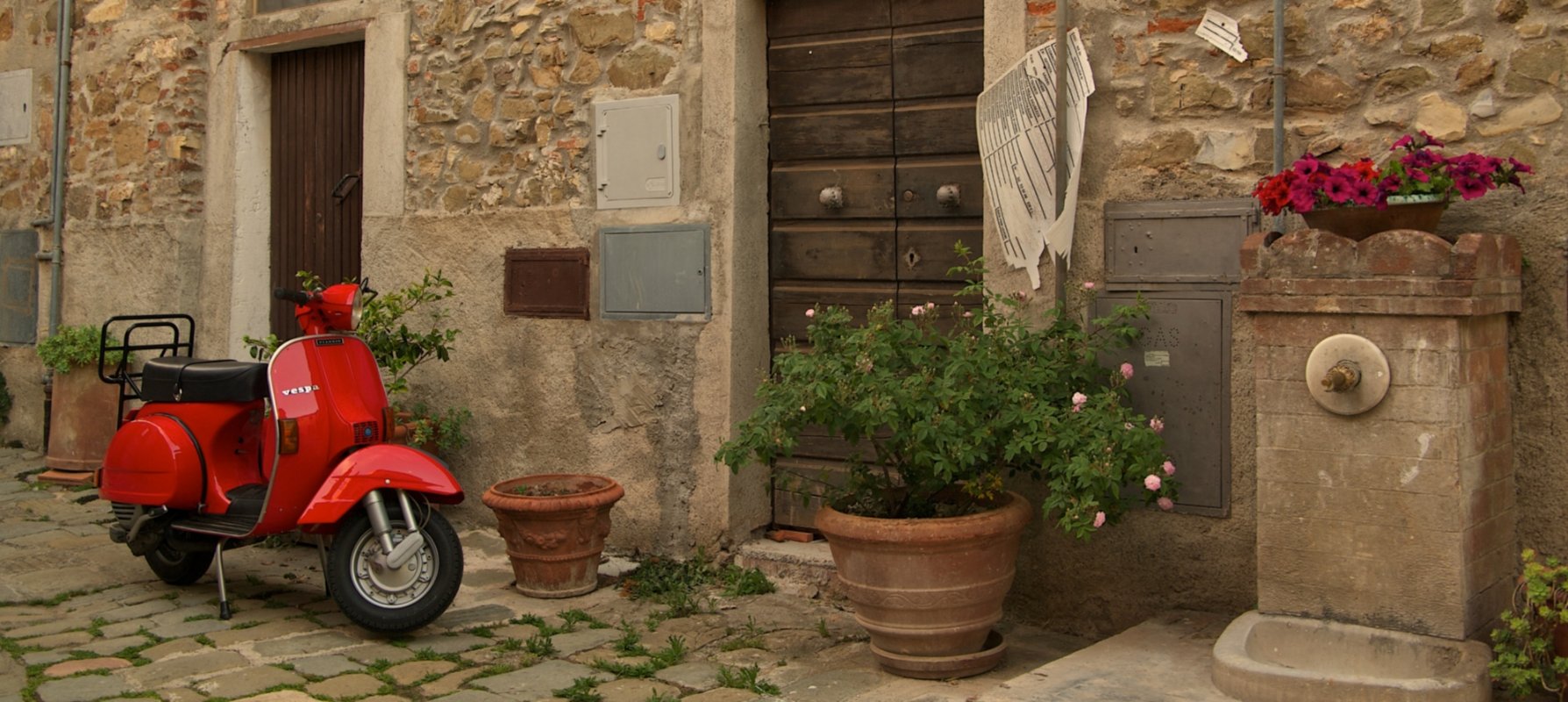 Castagneto Carducci
Famed for its wooden crcifix, gentle rolling hills wine route and beaches
Read the story of Castagneto Carducci on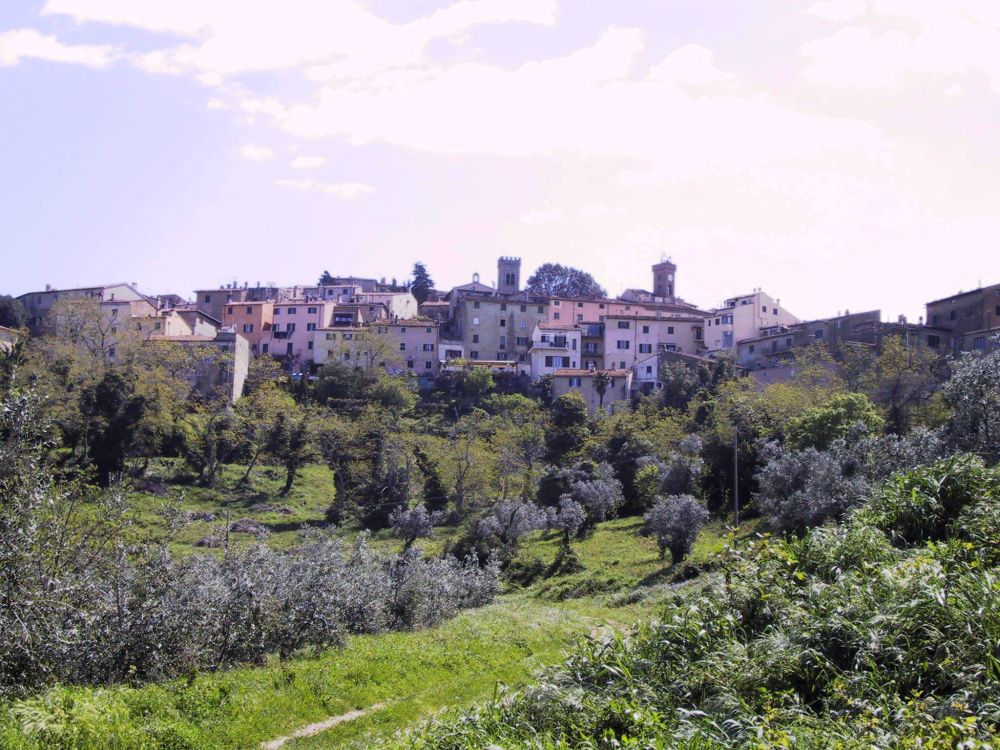 Castagneto Carducci
A land of poetry
The streets of a medieval village between poems and perfumes

Read the story
This splendid area of Tuscany, located in the heart of the Costa degli Etruschi, constantly receives recognition both at home and abroad for its extraordinary beauty. History lives on in the medieval villages, while holiday farms, hotels and campsites offer a warm, friendly welcome.

A wildlife oasis of exceptional naturalistic importance is located in Bolgheri. Some of the world's most renowned wines are produced along the Wine Route. From the surrounding countryside, comes extra-virgin olive oil of the highest quality. The mild, temperate climate means holidays and sports activities can be enjoyed all year round. Cultural events–both traditional and spectacular—enliven this tranquil and serene area.
CRUCIFIX
Castagneto Carducci is famous for its SS Crocifisso church which contains a wooden cross, which is of great importance because is was made by a member of the Pisa School in 1400.
Conserved in an enclosed shrine, it is taken out if its protective casing twice a year, on May 3 and September 14, and once every three years it is taken on the procession of the Triennial Festival. The work originally belonged to the San Colombano monastery, but when it and the adjacent church were destroyed, the crucifix miraculously remained intact.
According to legend, one day in October, a farmer found it under the rubble because the animals that the farmer was working with suddenly stopped and refused to continue walking. Thus, curious as what had happened, the farmer looked around the devastated area and found the cross under the rubble in good condition. It was later taken to the oratory of the SS Crocifisso church, where it can still be viewed today.

In the church, which has a single nave and a bell-shaped façade, visitors are immediately greeted with an image of a wounded Christ upon entering. There are also pictorial decorations that create a false marble base with geometric shapes. The ceiling has wood beams, also with decorations. The side walls are plastered and feature four windows, one of which is walled up. The church was built in 1587, but its semblance today is owed to the restoration carried out by Count Walfredo Della Gherardesca in 1922.
&
TOP ATTRACTIONS IN Castagneto Carducci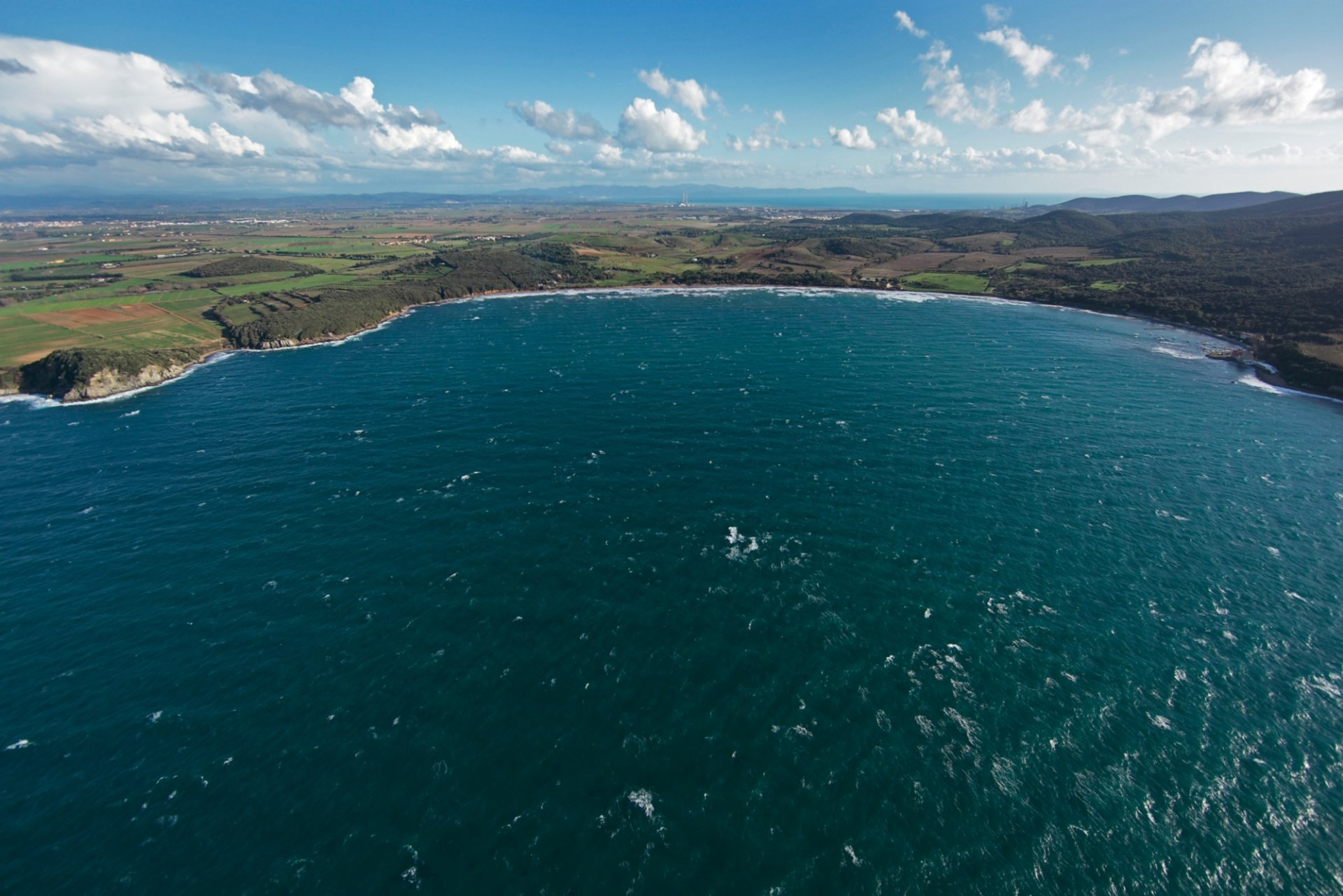 A coastline worth discovering: nature, sport, history and fine wines
The Costa degli Etruschi is a coastline carved by the intensity of nature and the strength of its colours, beautiful beaches and a thousand-year history. ...
Morekeyboard_backspace