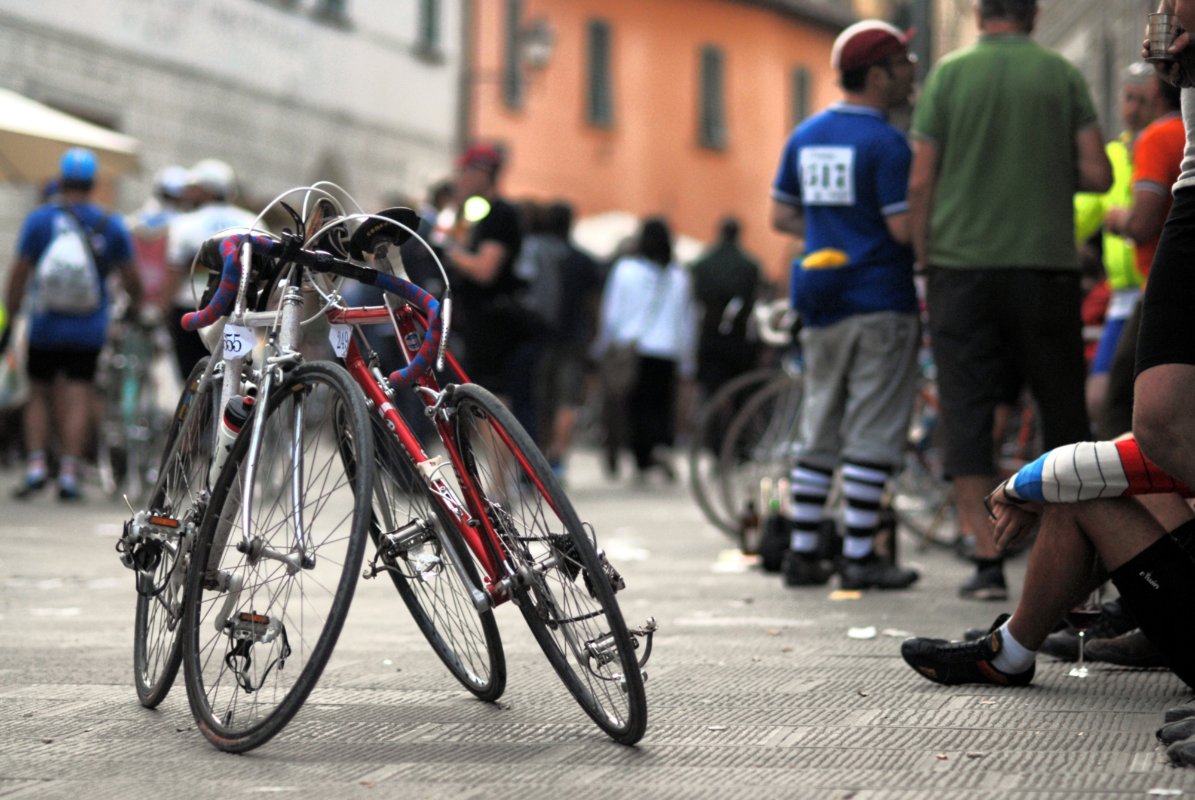 Cycling
People travelling on two wheels can feel a special sense of freedom and of deep contact with nature. Bicycle is the best means of transport to explore the heart of a territory: it enables you to reach beautiful hidden places, breathtaking panoramic views and enchanted landscapes.
Tuscany offers many cycling itineraries that cover the entire territory: from the most challenging to the easiest routes (even for families), from the mountainous paths to the ones passing through art towns. You can take in the sights of amazing beaches and mountain tops, crossing precious hamlets lost in the countryside. Marked out paths and high quality and secure facilities will help you to transform your holiday into a comfortable and, at the same time, unforgettable experience.
For the ones who dream to combine a seaside vacation with bicycle paths there's nothing better than discovering the Versilia area with itineraries that go from the promenades of Viareggio to the Massaciuccoli lake, reaching refined hamlets like Pietrasanta and Forte de Marmi. But if you prefer less crowded beaches and wilder landscapes, choose the Tuscan Arcipelago. Travelling along the "Grand Tour in Maremma" is really surprising: a route that's constantly immersed in green spaces, with amazing views on the countryside and on the sea coast.
You can't help falling in love with "Terre di Siena": Chianti, Crete Senesi, Valdichiana and Val di Merse will fascinate you with the beauty of their hills and the taste of their food products. A suggestion for you: stop at the trattorie and wineries that you'll find along the way to live a delightful experience.
If you want to step into the past don't miss the historical sport event called L'Eroica, a bike race held in Gaiole in Chianti every first Sunday of October. And if you want to immerse yourself in the historical beauty in the Florentine area, choose the Anello del Rinascimento: an itinerary that combines nature and art.
Going to Prato, the cycling itineraries moves between the green land and the contemporary art masterpieces. Splendid views are also along the Sentiero della bonifica del Canale Meastro della Chiana, connecting Arezzo to Chiusi, and the itineraries that go through the Apennines and the Apuan Alps, as well as the slice of heaven called Montalbano.
Top destinations for bike lovers
Explore Tuscany on two wheels, pushing on the pedals.
people
What's the buzz about?