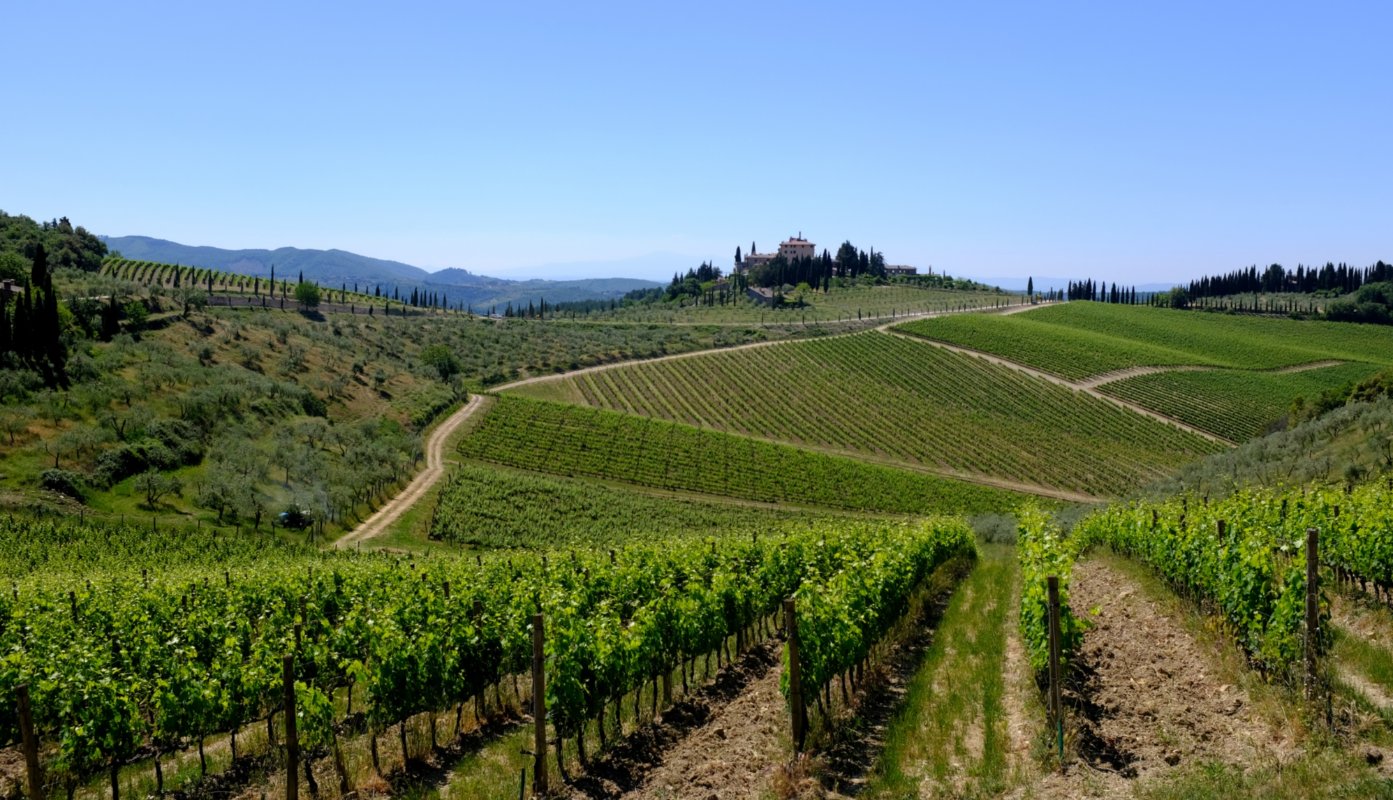 The Chianti hills, which resemble a wavy chain, are between the provinces of Florence, Siena and Arezzo and have always epitomized this land, popular since the first person ever set foot here. The towns present in the area are part of the Chianti DOCG red wine production zone.
Geographically, the borders of this territory have always been a hotly contested topic, but historically, Chianti is considered to be the area comprising the towns of Gaiole, Radda and Castellina, or the old Lega del Chianti (Chianti League), within the Province of Siena. With the 1932 establishment of the Chianti wine area, which included the Chianti Classico sub-regions and some of the Florentine areas, the current geographical definition of the area was put in place. Many small towns and one municipality (Greve) have changed names, adding "in Chianti" on the end. For the rest, it was way back in 1716 that the Grand Duke Cosimo III de' Medici delineated the Chianti zone, extending it to include the territories of Greve and Panzano.
Chianti is an ideal area for taking a trip through Tuscan gastronomic tradition. As a rule, this type of journey must begin with foods that traditionally fed the poor; now, of course, these have become distinguished, prized ingredients, to the point that they're featured in some of the most refined international cuisines. Certain dishes—think ribollita, stuffed roast chicken neck (collo ripieno), chicken livers and tripe—and specific ingredients were, years ago, served or invoked almost as punishment: "You're going to be stuck eating dry bread and onions!", they'd say to kids with a lack of drive in their studies.
Speaking of cultural expressions and idioms, the old Italian saying "hai mangiato tanto collo di papero" (literally "you've eaten a lot of goose neck") hearkens back to the times when peasants would breed ducks for their house lords, who would then leave the giblets behind for them. From those humble scraps, elaborate recipes were created, which went on to become the key dishes in the best Tuscan restaurants. And just like the stuffed neck, products straight out of centuries-old, poor country traditions became the cream of the crop on many chefs' menus. And, as expected, in the Chianti area, gastronomic tradition lives in close communion with its esteemed friend—a lady in red, if you will: wine, which perfectly pairs with the flavorful dishes of this extraordinary territory.