5 cafes and restaurants that have made history in Tuscany
Time travel: 5 historic cafes
These preferred meeting places for writers, artists and aristocrats have witnessed countless stories of war, peace, love and freedom. They retain all their vintage furniture, offer unique food specialties and are still important meeting points for tourists and locals. Here's a quick tour of 5 cafes and restaurants that have made history in Tuscany.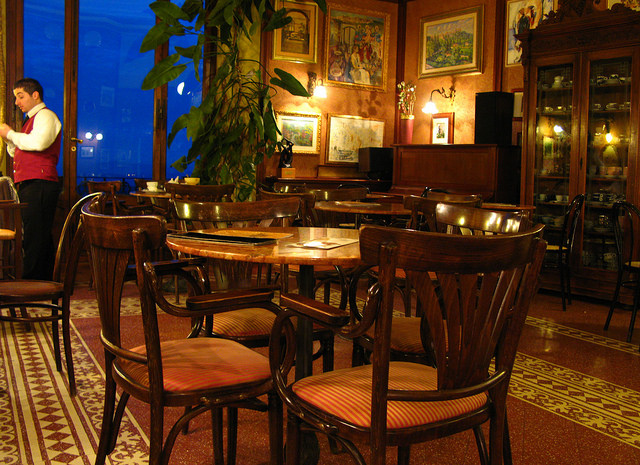 Founded in 1775, it is located within Pisa's Palazzo Agostini, one of the most beautiful buildings along the Pisa river. This historic cafè - also known in the nineteenth century as the Caffè delle Stanze - hosted the first meeting of the Italian Congress of Scientists in 1839.
Lungarno Pacinotti 27, 56126 Pisa (PI)
Café Poliziano in Montepulciano (Arezzo)
Café Poliziano has been situated in the old town centre of Montepulciano since 1868. This big, elegant and distinguished Liberty-style coffee house was a cultural meeting point for writers like Carducci, Prezzolini and Pirandello. Recommended by Vetrina Toscana.
Via Voltaia nel Corso 27/29, 53045 Montepulciano (SI)
Restaurant Buca di Sant'Antonio in Lucca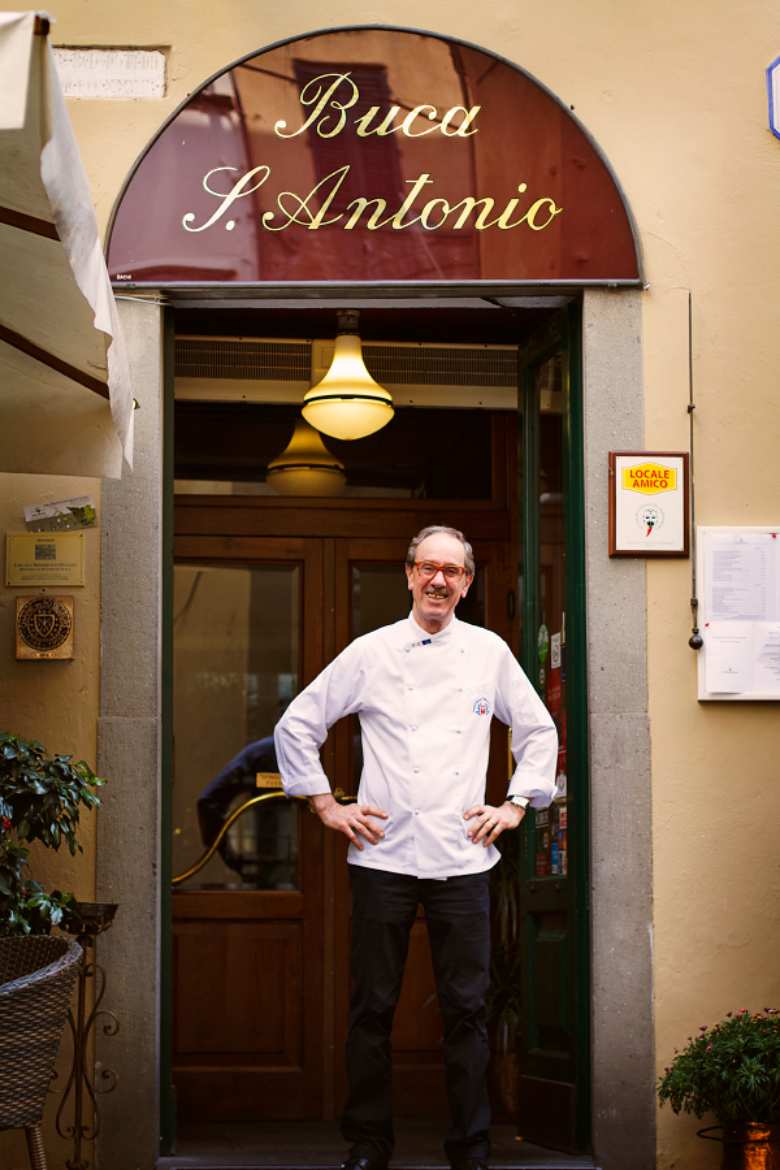 Open in 1782, during the Enlightenment, banned works such as the "Decameron" by Boccaccio were read at its tables. Buca di Sant'Antonio has prepared the best traditional dishes in town for centuries. Among these you can still taste the farro soup, one of the oldest foods in Italy. Recommended by Vetrina Toscana.
Via della Cervia 3, 55100 Lucca (LU)
Opened by Enrico Rivoire, Turin-born royal chocolatier in 1872. Here, Florentines first learned how to taste chocolates and drink the traditional Savoy "chocolate in a cup" (cioccolata in tazza). The shop is still famous in Florence thanks to its fantastic location in front of Palazzo della Signoria. Check here all the historic cafes in Florence
Piazza della Signoria, 5/r, Florence
Caffè dei Costanti in Arezzo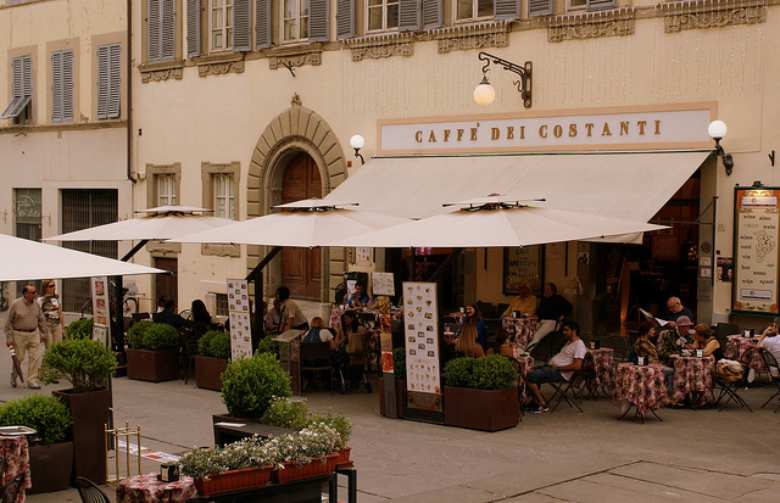 Caffè dei Costanti has marked the transition from the Grand Duchy to the Italian Unification. It was founded in 1804 as a place reserved for the most important aristocratic families. In the years after the unification of Italy, it became a lively meeting place open to all. In 1997, it was chosen as the setting for "La Vita è Bella" (Life is Beautiful).
Piazza San Francesco 19/20, 52100 Arezzo (AR)

All these places are members of the Locali Storici D'Italia, a not-for-profit cultural association that promotes and safeguards the oldest and most prestigious establishments in Italy. At the moment there are 240 partners and Tuscany boasts 29 of them.
You might also be interested in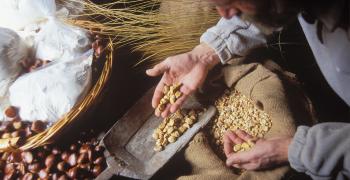 Learn more
Food and Wine
Olive oil, wine, truffle and other culinary delights make up the excellence of Tuscan gastronomy.
continue...