5 recipes with fresh mushrooms
From pasta sauces to salads
Many people forage for them, few are successful, but we all love mushrooms! In Tuscany, mushroom season occurs at the end of summer/early fall. If you want to look for funghi without the risk of coming back empty-handed, remember that in order to grow mushrooms need temperatures comprised between 15 and 25 degrees plus humid soils. The fungal production in Tuscany reaches its highest levels in the period between mid-August and mid-October.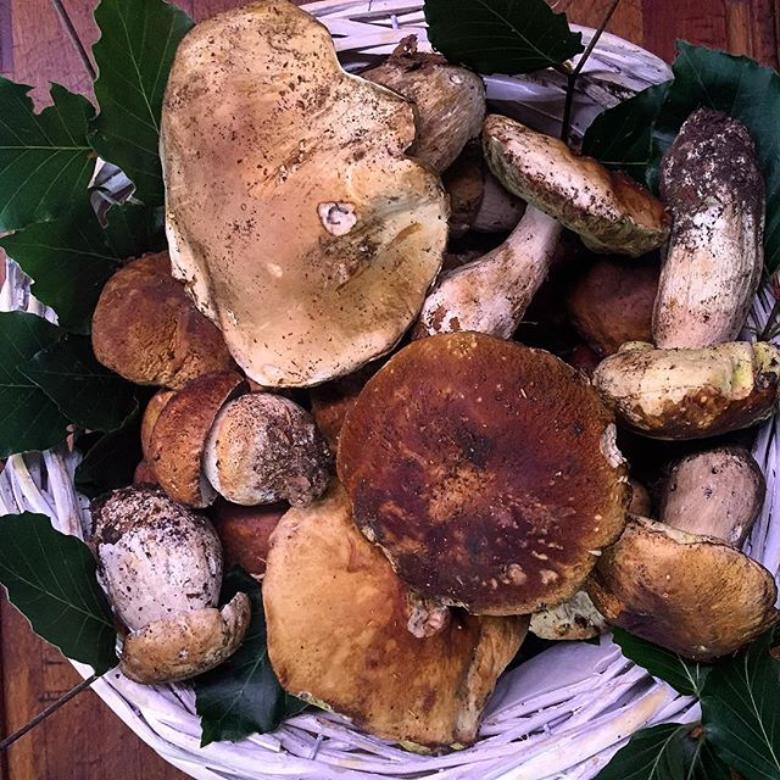 Everybody can pick mushrooms, but you must pay a tax before you go in the woods, whether you are a resident or a tourist. The maximum amount of mushrooms is 3 kg per person per day (but if you find a giant mushroom you are allowed to keep it), and the most precious variety (because of its great taste and size) is the porcini (boletus edulis). Read more about mushroom picking rules, here.
During the mushroom picking season you can find countless great dishes at restaurants and at the many funghi fairs that occur around the region. If you have fresh ones at home, take note of these five easy recipes that can better enhance their taste.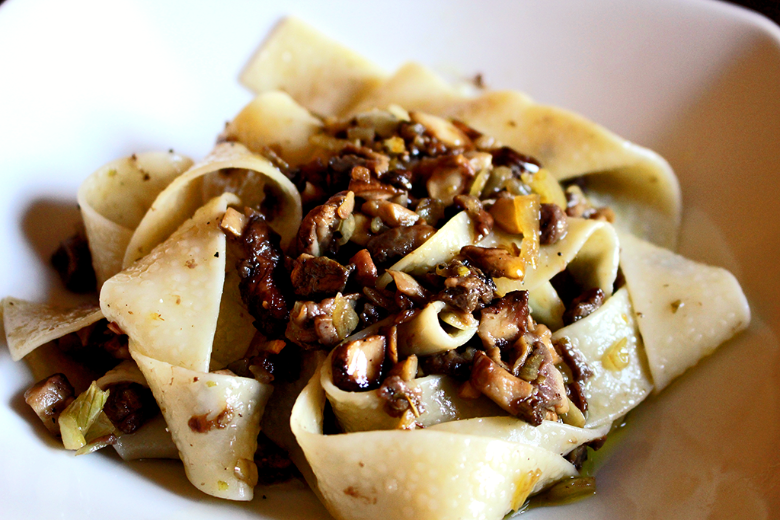 An easy-to-make pasta sauce made with fresh Porcini. It's said that the authentic Tuscan mushrooms sauce is made with chanterelles mushrooms (galletti).

Ingredients (serves 6): 700 g Fresh Porcini Mushrooms, 3 garlic cloves, 100 g white onion, sprig of calamint, 4 tbs of extra virgin olive oil, salt and Pepper.

Method: finely chop the onion and garlic and sauté in a pan with oil. Continue cooking over low heat, then add the mushrooms (cleaned, washed and cut into thin slices). Season with salt and catmint and finish to cook them over low heat. If you use another kind of wild mushroom, you can add some peeled tomatoes and a drop of white wine.
One of the easiest side dishes to prepare is the Funghi trifolati. Trifolati means sliced like a truffle and seasoned with garlic and parsley.
Ingredients: 500 g mushrooms (it is recommended to use a mixture of wild mushrooms instead of a single variety), 2 cloves garlic, a branch of calamint or thyme, extra virgin olive oil, half a glass of white wine or Vinsanto, parsley, salt and pepper,

Method: in a pan, sauté the garlic in olive oil together with the calamint or thyme. Add the mushrooms and cook for a few minutes, cover with a lid and cook over low heat until they have lost their moisture. Uncover and let them dry at medium heat, add salt and pepper. When they are dry, sprinkle with wine and let evaporate, add the parsley and serve
The best funghi variety for frying are Porcini. Just cut them in thick pieces and cover with flour. Fry in hot oil, turning a few times. Remove the mushrooms from the oil. Add salt to taste. For a very crunchy result, soak your funghi quickly in warm water before frying.
Raw mushroom salad or insalta di funghi
You must prepare this salad at least one hour before you serve it. Prepare a mixture of extra virgin olive oil, salt and lemon juice. Slice the mushrooms finely, arrange on a platter and address with the mixture. Sprinkle with a handful of ground pepper and enjoy!
Beef fillet with porcini mushrooms cap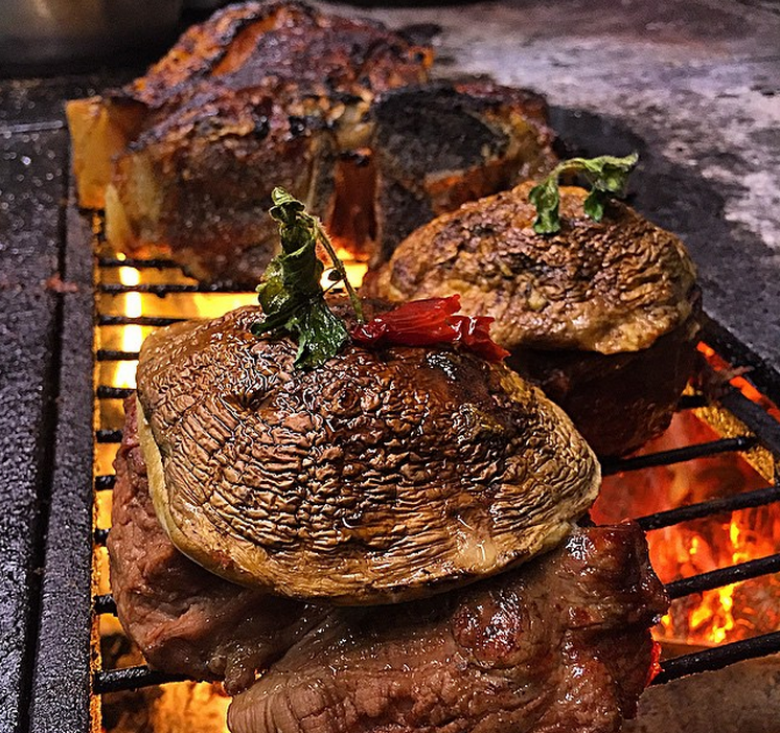 Beaf fillet + Porcini is a match made in heaven. This is Aurelio's recipe

Ingredients: 4 beef fillets, 4 porcini mushrooms caps, extra virgin olive oil, garlic, calamint, chilli, salt.

Method: clean the porcini mushrooms caps. Put them in a baking pan and season with olive oil, salt, red pepper, sliced garlic, calamint and a splash of wine. Cook in oven for 15-20 minutes at 180 degrees. Cook the tenderloin on the grill. Then place the fillet on a plate with the cap of porcini mushrooms on top. Dress with extra virgin olive oil.

Recipes sources: Consorzio del Vino Chianti: Ricette Toscane and Ricette del Prato Magno by Venturi Viviano
You might also be interested in