Photo ©Carmen Giannattasio
Music in Tuscany: 6 great composers of the past
Discover the places where some of the most famous names in opera were born, lived and died
In Giacomo Puccini, Tuscany can claim one of the most famous composers in the history of music, and a festival in his honour takes place every year on the shores of Lake Massaciuccoli. But Puccini is not the only composer that Lucca, never mind Tuscany, produced: in Luigi Boccherini and Pietro Mascagni, to name but two, the western part of the region boasts a rich musical heritage. Arezzo, meanwhile, was home to arguably the most important musical innovator of them all, the Benedictine monk Guido of Arezzo, who is credited with the invention of modern musical notation. Discover the figures who made Tuscany, justly famous for its art and poetry, a land of music too.
You might also be interested in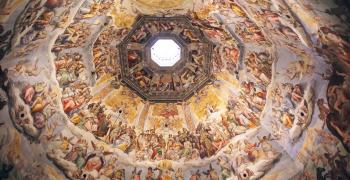 Learn more
Art and Culture
Tuscany is the cradle of Renaissance and it's famous all over the world for its huge artistic and cultural heritage, rewarded by the UNESCO that ...
Continue...