Traveling Tuscany on a Budget
Be strategic and stretch your money
Tuscany is a dream destination for many travelers and dream destinations tend to be associated with hefty price tags. But traveling here doesn't have to be cost-prohibitive; with adequate planning and a few strategic tweaks to your itinerary, you'll be surprised how far your euro can stretch. Some of these tips you can keep up your sleeve wherever you go, while others are more Tuscany-specific; every budget is different, but adhere to these general guidelines and you should be able to enjoy your vacation without draining your savings.
Seek out freebies and all-access passes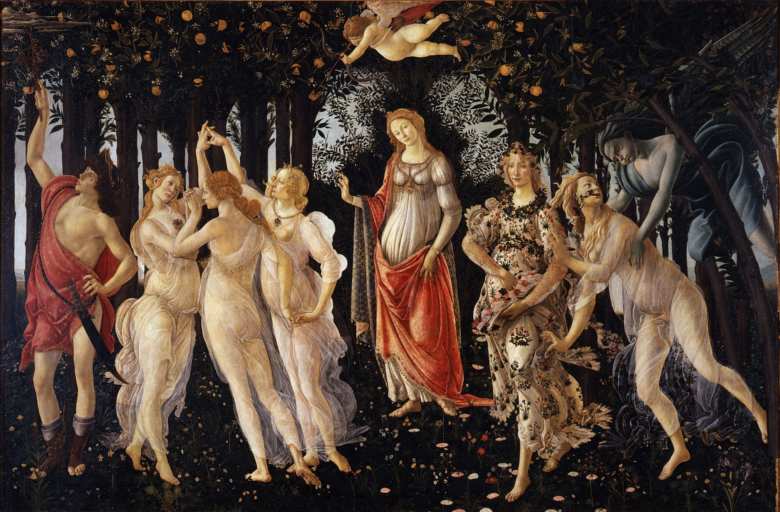 Italy's Ministry of Culture recently re-established the "Free First Sundays" tradition at all state museums, which means from October to March you can visit world-class attractions like the Pinacoteca Nazionale in Siena, the Accademia Gallery in Florence, the Certosa di Calci in the Pisa area and more without spending anything.

If your itinerary is art-heavy and includes many museum visits, rather than buying individual tickets, it's smart to purchase a one-and-done option like the OpaSi pass in Siena, which admits you to all the Cathedral complex monuments, or the Firenze Card in Florence, which is valid for 72 hours and admits you to most major museums with priority entrance. Nature-oriented travelers exploring the vibrant Valdicornia region can opt for the pArcheoCARD, which grants discounts on guided visits and admission to some of Tuscany's verdant parks and gorgeous shores.
Beyond bucket-list destinations, perusing local press and blogs can be a fantastic way to learn about free or low-cost events and attractions from the people who know the area best.
Visit monuments, but don't dine in front of them
There's a reason people shell out money for private tours of the art-drenched Uffizi Gallery in Florence, the spellbinding Duomo of Siena, and the Leaning Tower of Pisa. Tuscany's monuments and UNESCO World Heritage Sites are most certainly worth seeing. But don't fall into the trap of plopping down at the nearest pizza joint-with-a-view after a tiring visit. Pace yourself, have a snack and some water before you go, and plan exactly where you'll dine when done (hint: not directly under or beside the famous space you've just visited).
For country or seaside escapes, think outside the box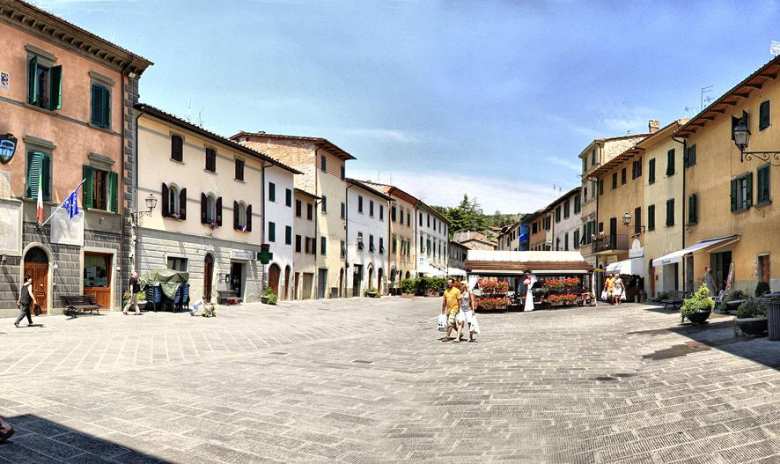 Tuscany's postcard-perfect landscapes don't start and end with the Val d'Orcia, Siena and other household-name destinations. If you've got a checklist of certain attractions you want to see, certainly you have to tailor your travels that way, but if you're just looking for rest and relaxation in a beautiful setting, think beyond the clichés. The "What to do" section of VisitTuscany.com can help you find lesser-known destinations, farmstay options and low-cost ideas that haven't had glossy guidebook write-ups but still offer the sort of experience you're dreaming about.
One way that many visitors to Tuscany (particularly North Americans) inadvertently overspend is by leaving large gratuities at restaurants or after an exchange of services. While rounding up to the nearest euro is a polite gesture if service was excellent (say, leaving a 50 note when your restaurant tab comes to 48 euro), service staff in Tuscany are not dependent on tips and often any "extras" will not go into their pockets. Notable exceptions: private, licensed tour guides and hotel bellhops.
Try this meal plan: countertop coffee at breakfast, long and leisurely lunch, low-key dinner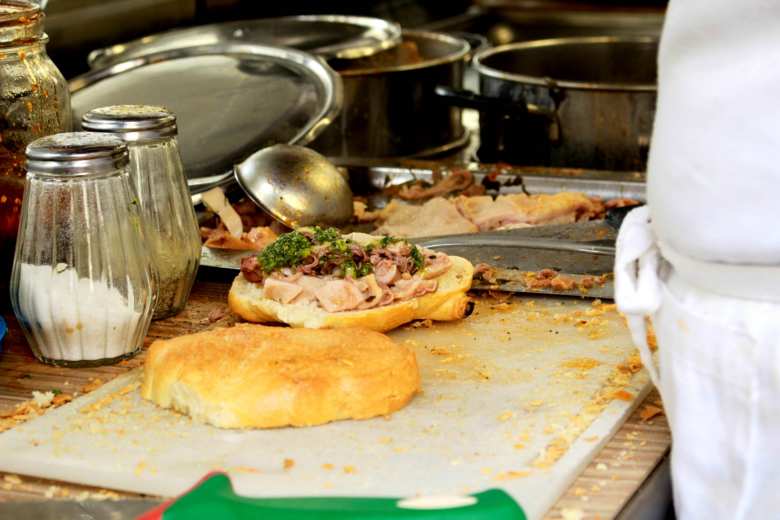 Make like a local at breakfast time and enjoy a coffee and a pastry while standing at the bar's countertop (table service generally costs extra). Come lunchtime, fixed-price or tasting menus are common and an easy way to indulge in a delicious meal—sometimes with wine included—for under 15 euro (just don't go to a restaurant where the menu is posted outside in 15 languages!) Dinner dishes tend to be pricier; if you have a long and leisurely midday meal, then an evening snack from a vendor of traditional streetfood (think lampredotto in Florence, a porchetta panino, a cone filled with mixed fried seafood while on the coast) should be sufficient for your third square. When all else fails, inexpensive pizza or nibbles with a glass of wine at aperitivo hour never disappoint.
Travel during "low season"
No time of year in Tuscany will be completely free of fellow tourists – every season offers compelling reasons to visit. But generally speaking, November to February (excluding Christmas and the period from New Year's to Epiphany) tend to be slower months. Accommodation and flight costs are often lower, ticket prices to some attractions are reduced and crowds are thinner.
Plan (particularly transport and meals)
Yes, some spontaneity and flexibility are necessary when traveling – particularly in Tuscany, where time tends to be a bit malleable. But having a blueprint for your transportation plans (like getting from the airport or train station to your hotel, moving around town and between towns) and a general "road map" of your meals will save you money in the long run, even if you have to deviate from the plans occasionally. "Winging it" will quickly cost you because you will base your decisions on the most convenient and immediate (rather than cost-effective) solution in the moment.
Learn some "survival Italian" to make everything smoother
It's a good rule of thumb to learn some local lingo wherever you go. Cramming on a flight won't make you fluent, but carrying a phrasebook and even just saying Salve (a safe alternative greeting to the informal "ciao"), grazie (thank you) and some other niceties could curry favor with shopkeepers and service workers and perhaps even score you discounts. (Plus, it's just good manners). And if you're able to decipher some of the words in the hand-scrawled menu hanging on the window at that hole-in-the-wall trattoria you found (rather than opting for the English-heavy hotspot up the road), your wallet and palate will both thank you.
You might also be interested in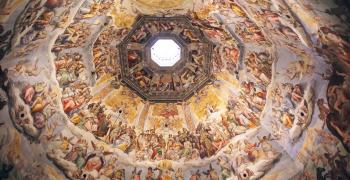 Learn more
Art and Culture
Tuscany is the cradle of the Renaissance and known all over the world for its immense artistic and cultural heritage.
continue...