Find out here the top antique fairs and flea markets in Tuscany
Best antique fairs and flea markets in Tuscany
Antique paintings, sculptures, hand tools, books, furnitures, lamps, clothes, antique photo frames and much more... flea markets and antique fairs are ideal places for great shopping among the rarest objects.
In Tuscany there are countless historical markets gathering since decades once a month antique dealers and collectors throughout Italy. Here are some of the most important appointments in Tuscany for antique and vintage lovers.
It was the first market of its kind to be established in Italy in 1968. It's held regularly the first weekend of every month and over the years has grown in size and reputation.
There are now 500 vendors from across the country selling their goods at the market, which is visited by around 30,000 customers. Have a look at our other article "The Antique Market in Arezzo: photos and tips".
About 220 exhibitors gather on the third weekend of the month at the antique market in Lucca. It is the second oldest antique fair in Italy, featuring antique furniture, prints, textiles and objects.
It is a popular event for fans, collectors and curious. It takes place in Piazza Antelminelli, Piazza S.Giusto, Piazza S. Giovanni, Piazza Bernardini, Piazza S. Martino, Via del Battistero.
Info: comune.lucca.it
Fortezza Antiquaria in Florence
The third weekend of every month Piazza Indipendenza hosts an antique fair where you can find everything from books to furniture, jewellery to objects.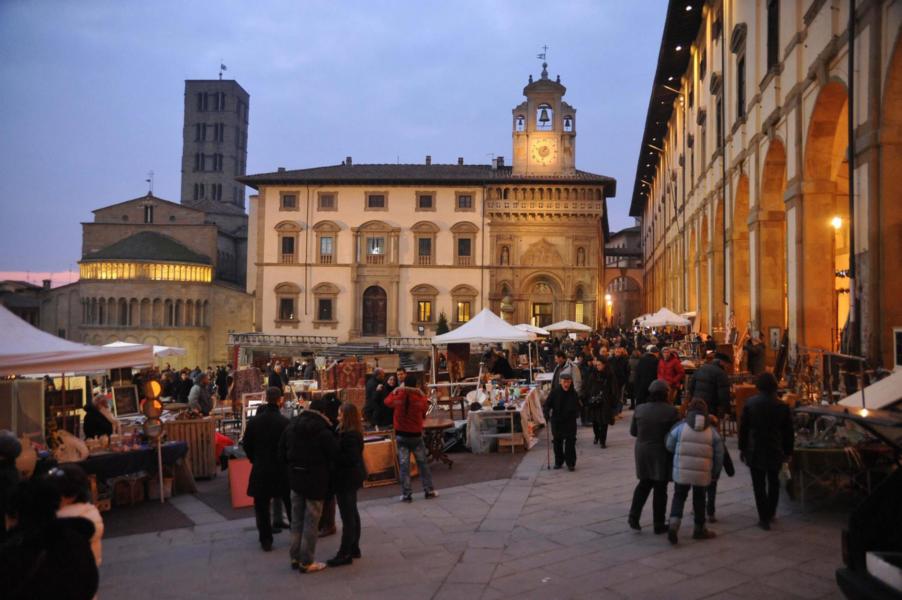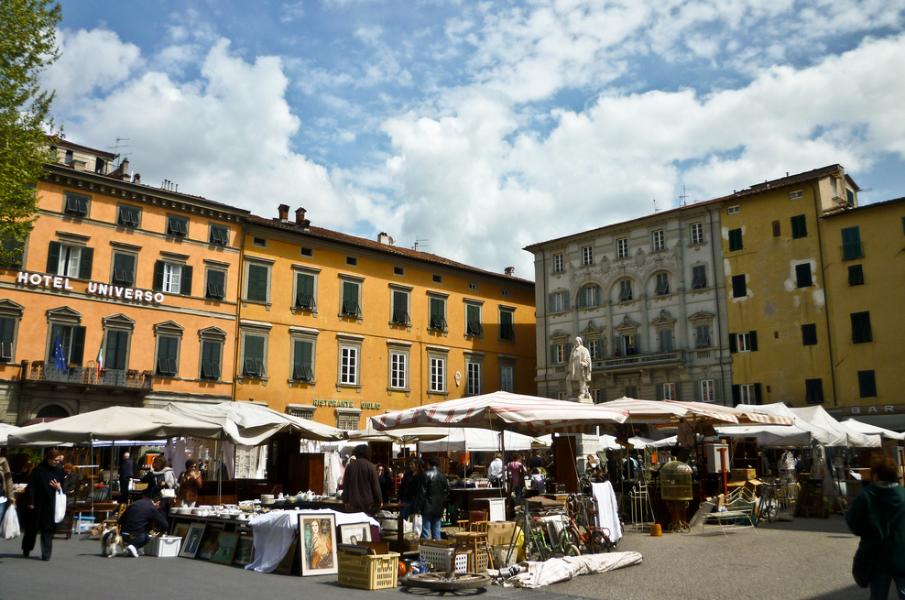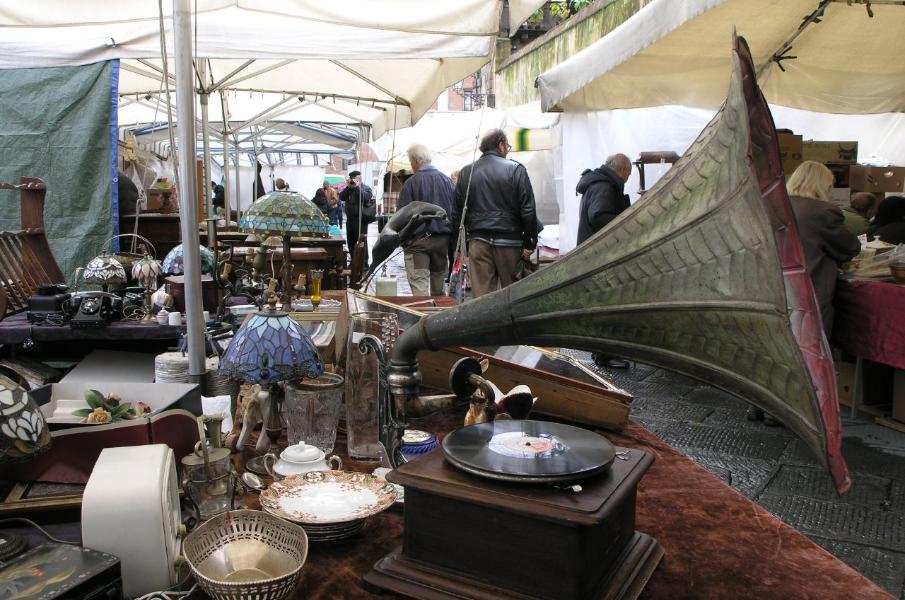 Antique and artisan fair in Montepulciano (Siena area)
The second weekend of every month the Antique and Artisan Fair is held in Montepulciano selling old items, second-hand clothing, antiques, crafts, prints. The fair takes place in Montepulciano's Piazza Grande.
Info: prolocomontepulciano.it
Antique Market in Pistoia
Since 1980, about 50 antique dealers gather along Via Cavour and Via Bozzi, in the center of Pistoia, the second weekend of every month except July and August.
Info: comune.pistoia.it
You might also be interested in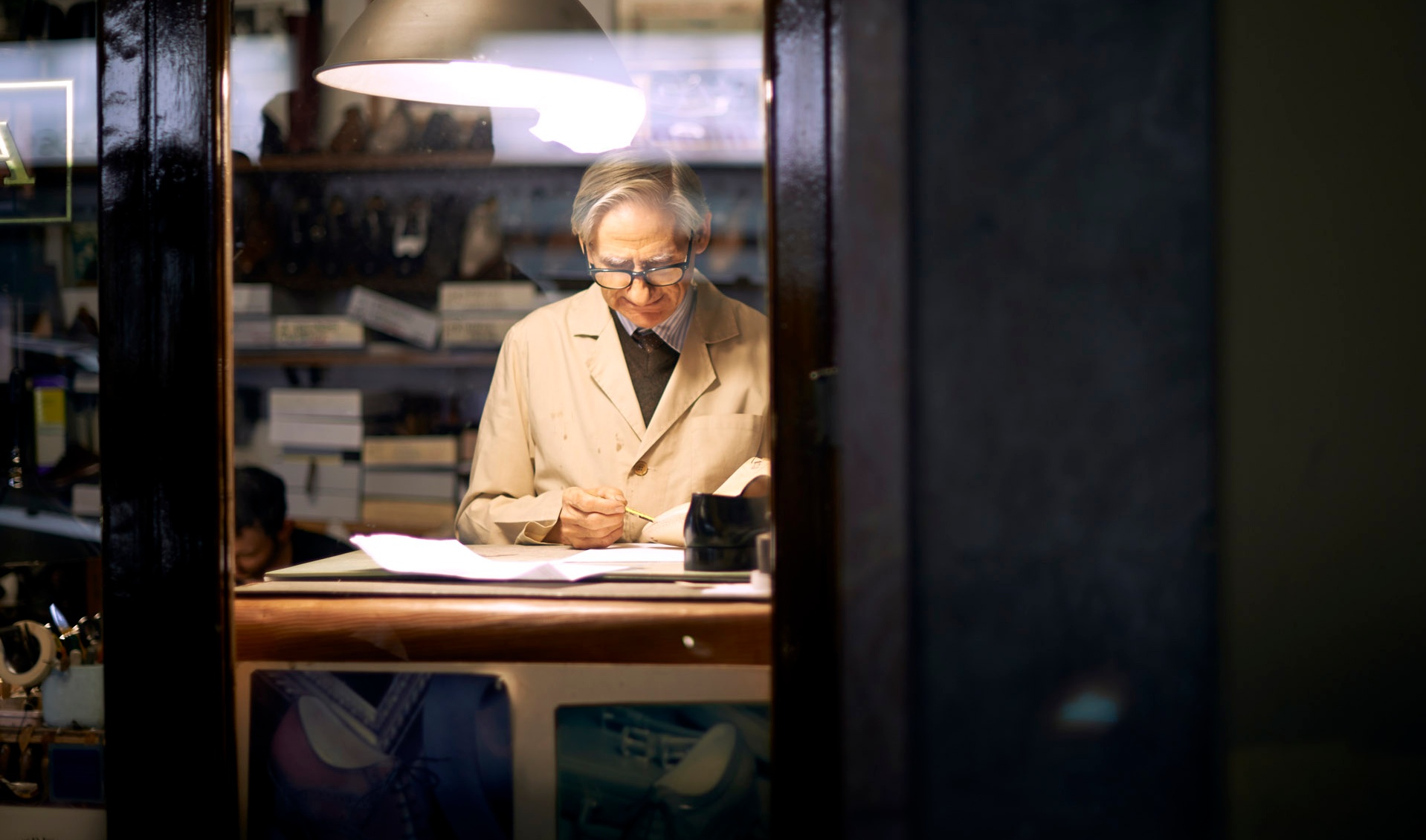 pan_tool
Learn more
Craft
Tuscany is one of the Italian regions better known for its excellent craftsmanship. ...
Continue...